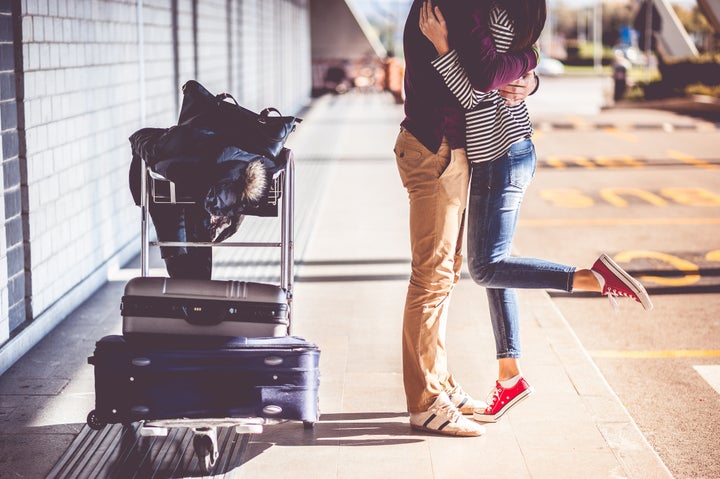 While a long-distance marriage may not be what you imagined when you said, "I do," it's the reality for many people. Whether due to deployment with the military, a company move or a family emergency, long-distance relationships can work ― it just takes effort and communication.
Below, marriage counselors share seven key tips for navigating a long-distance marriage.
1. Display photos.
"Silly as it may sound, many experts recommend displaying photos of you and your loved one in a spot that is regularly in your field of view. The idea is that 'out of sight, out of mind' may have some validity, so keeping a photo of your partner in view helps keep them alive and well in your psyche. It will take much more than your wedding photo to keep your union strong, but it doesn't hurt to have a visual reminder of their existence handy as proof that they do exist and that you are in love. ― Ryan Howes, clinical psychologist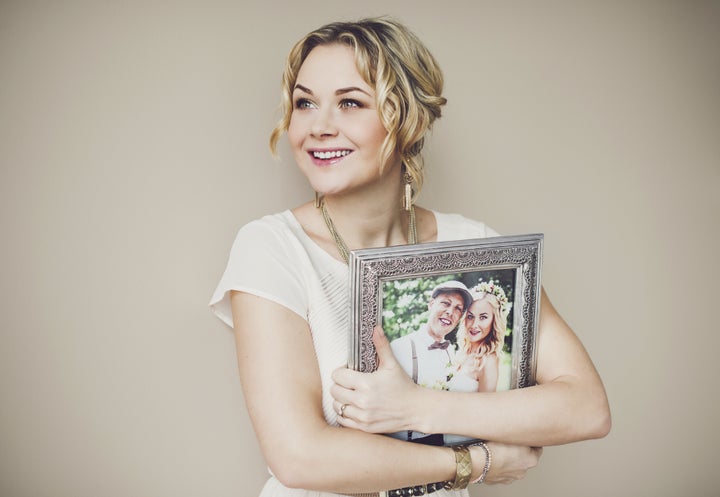 2. Don't make assumptions.
"There is something to be said for reading body language, facial expressions and the like. When the only form of interaction is text, email and phone, it is very easy to make assumptions that your spouse is not available or interested in being present with you. Throw in some fatigue and you and your spouse may sound completely disconnected. That said, it is crucial to keep in check any insecurities one may be feeling about the distance, and agree to make regular check-ins with each other in order to not create false assumptions." ― Carin Goldstein, marriage and family therapist
3. Use technology to your advantage.
"Although stepping away from technology is important to do in relationships, it becomes significant ― but in a different way ― when you are in a long-distance marriage. Use it to your advantage and schedule date nights. Or, use FaceTime or Skype while cooking dinner or doing something together. Technology is a great way ― within limits ― to stay connected." ― Kristin Davin, a clinical psychologist and mediator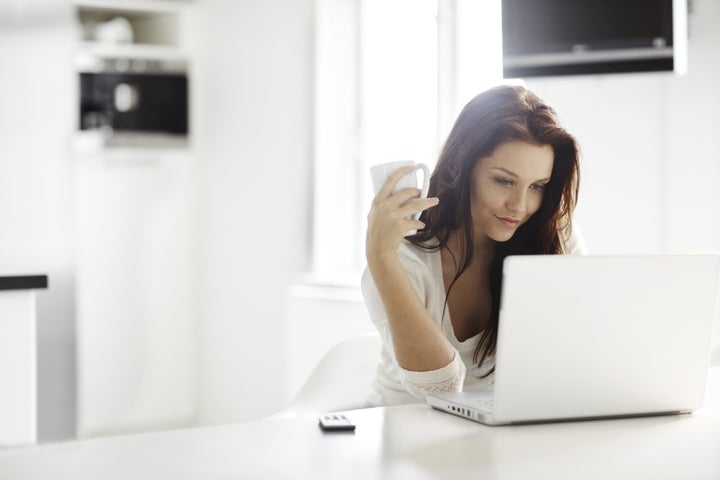 4. Act like you live together.
"The long distance naturally creates two different lives. It's easy for those different lives to create division and separation that is destructive to your relationship. Acting like you would if you were living in the same house can minimize this problem. Ask yourself how would you act if you were living together. Would you send a text that the dentist appointment is running late? Tell her that your boss had surgery? If you don't send a text about something right away, then make a list of things to share when you talk so you don't forget to bring your partner up on all of your day's events. Making this a habit builds connection that overcomes the disconnect that natural accompanies the long distance." ― Kurt Smith, counselor and director of Guy Stuff Counseling & Coaching
5. Keep your business between the two of you.
"It's easy to go outside of the relationship and turn to others for advice, validation, to vent and so on. However, sometimes seeking discussions with others can only exacerbate feelings and frustrations within the couple. No one really understands the intricacies of the relationship more than the two of you, so give each other the benefit of the doubt and lean on each other before others." ― Carin Goldstein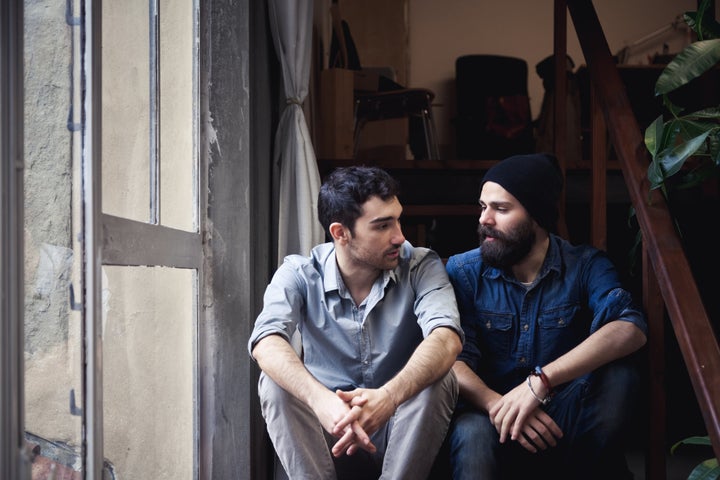 6. Manage your expectations.
"Couples need to discuss what the long-distance marriage will look like. For example, discuss how often you will talk, what some of your goals are and how often you will visit each other." ― Kristin Davin
7. Set an end date.
"If you're away on business ― private or professional ― try your best to establish an end date. Many people can withstand distance from their loved one, but this becomes incredibly difficult if the end date is a mystery. Find out when the end date will come and arrange your efforts accordingly. We can all suck it up and roll solo for a period of time, but knowing the end helps you deal with these issues together." ― Ryan Howes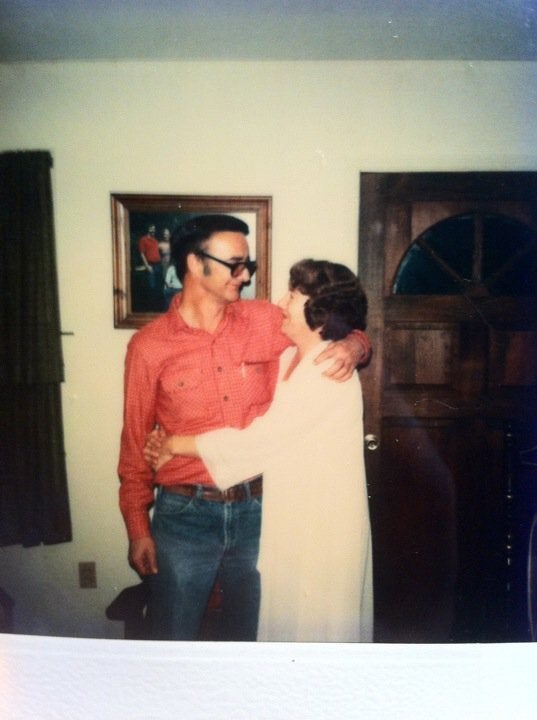 Grandparents' Best Marriage Advice