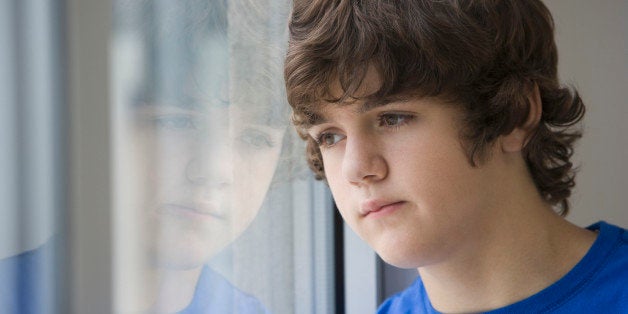 Hopefully you can shed some light on this problem. I live 300 miles from my son. We keep in touch regularly (holidays, phone, text) but his mum and I have been worried about his schooling. (He is in his last year.) He has a "Can't be bothered attitude" and Mum is saying it has gotten to where he won't get out of bed in the morning! I have offered to have him live with me, but the school thinks it's best to leave him where he is. How can I support my son and ex in this situation ?
Parenting a teen is difficult enough; trying to do so from afar certainly adds its challenges. Still, location isn't everything. Here are my thoughts:
• Is it Senioritis? This ailment is humorously defined as a crippling disease that strikes high school seniors. Symptoms include lack of studying, frequent absences and a dismissive attitude. The cure? Graduation! If your son was a good student up until now, it may be that he has lost momentum because of academic burnout. Knowing what the issue is will help you address it.
• Position yourself as an ally, rather than an adversary. If you lecture your son every time you connect, he is not likely to take your wise words to heart. Let him know that you genuinely want to hear what's getting in the way of his showing up physically and mentally for school. This is where my Act I parenting approach comes in handy. Ask questions or make comments that you believe he will say "yes" to in order to help him be receptive to your input and guidance.
I get the feeling that you've lost your motivation.
It sounds like you've hit your limit.
It's hard to get out the door when you're going somewhere you don't want to go.
In other words, begin by letting him know that you empathize and understand what he's up against.
• Rule out other issues While it is possible that your son is simply suffering from academic burnout, make sure that you don't miss signs that could suggest he is struggling with other challenges like depression, social problems or substance use. Watch for changes in appetite, withdrawal, pulling away from friends, physical complaints, problems sleeping or chronic irritation, all which could suggest the importance of outside, professional support to get to the heart of what's going on.
• Encourage him to do things he loves. Passion is an interesting thing; when we are engaged with something we enjoy, energy spills over into the rest of our life. Encourage your son to do the activities that energize him.
• Avoid moving him unless it's essential. If your son were facing an emotional crisis or his mother was not able to care for him, I would suggest you try having him live with you. But given that the end of the school year is just three or four months away, I would agree that moving him to another school (in another town) is probably not a good idea. It's hard to imagine him doing well in school while adjusting to new friends and teachers, all in the span of a few short months, unless he is convinced and committed to starting anew at a school in your town.
Don't give up, and stay connected. With your care and attention, you can help your son get past this roadblock and find his way.
Do you have a question for the Parent Coach? Send it to askparentcoach@gmail.com and you could be featured in an upcoming column.