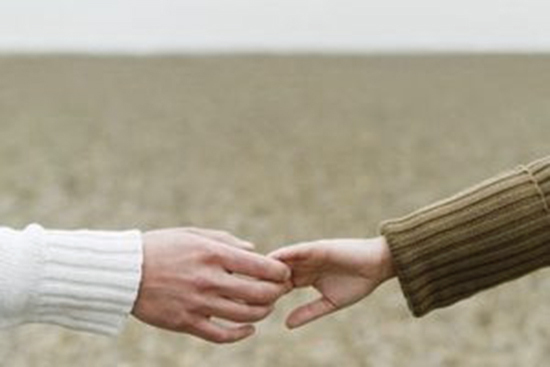 These days technology is developing with an accelerated speed changing our everyday lives. We may like it or not, but it does have an impact on our daily behavior, for better or worse. Who would have thought decades ago that nowadays we would be able to connect to the Internet using a smartphone and having a cup of coffee in a café? It is indeed very convenient, especially when we travel and have to check the information about hotels, places to eat, etc. And with the GPS navigator, it's easier to travel on our own without having to worry too much about getting lost.
Technology has influenced every area of life, including dating or looking for a potential partner. It's not surprising nowadays to get registered on one of the dating sites and start looking for a partner in such a way. Some people might argue that meeting someone online is even better as you get to choose from a vast pool of other people and save the time; others say that it's not the same as meeting a person in real life. I guess it pretty much depends on the kind of personality and the way they like meeting new folks. But what about the people who already date, but for some reason cannot stay at the same location?
Quite often it's very difficult to find a job in the same region your boyfriend/girlfriend does, and when one person has to move somewhere else, the logical question for them is whether to stop the relationship or to continue it, realizing that they wouldn't be able to see each other as frequently as they used to. One person might also temporarily move to a different country or get a scholarship to study somewhere else; the reasons can be numerous and the choice whether or not to continue such relationship isn't an easy one. Making a decision to stay together in such situations might involve some challenges, but it might be rewarding as well.
So, what are some of the disadvantages of distance relationship?
First, you cannot see your other 'half' every time you want. Actually, you would have to put up with the fact that you might not see him/her for a long period of time. Of course, there is Skype and a webcam, but it's not the same as really seeing the person. And you cannot have fancy dinners together or go to the movies repeatedly.
Second, it's more difficult to make it up after some small arguments you might have on the phone. Once you argue when you see the person, you can feel his/her mood; after the argument, when you realize that it's partially your fault, you might give your boyfriend/girlfriend some special gift or invite for a concert and apologize properly, while simply saying 'sorry' on the phone doesn't work this way, it's less personal and emotional.
Third, there is a point when you might miss spending time with an actual person and having an opportunity to touch him/her, to look into the eyes, to walk hand-in-hand. Besides, you all the time meet new people and the seductions are big to start an affair with somebody who is nearby, without necessarily mentioning it to your girlfriend/boyfriend who is too far away.
But, of course, there are some advantages of such a relationship.
First, it might be a real check for your liaison, as you'll have more time to think whether you really want to be with this person, whether you miss him/her or not so much. Sometimes, things seen from a distance are clearer and help us make a right choice.
Second, with the advent of technology, you'll be able to talk with your girlfriend/boyfriend quite often, without having to spend any money. You would just need the Internet connection and to install Viber or WhatsApp on your gadget. You can share photos, videos, exchange messages, speak every day with your loved one and hear his/her voice, which, in a way, can compensate for not seeing the person.
Third, spending some time on your own is quite beneficial as it might help you discover some new interests or hobbies, realize what you want to achieve in life, in what direction you want to move and what's more. And once you have a clear goal towards your future, it will be easier to build a meaningful and fulfilling relationship.
Long distance relationship might be challenging for both people, but, in my opinion, it's worth trying something rather than giving up too easily and then regretting it. Only by making mistakes and overcoming obstacles we can learn real life lessons and become better personalities.
Related
Popular in the Community