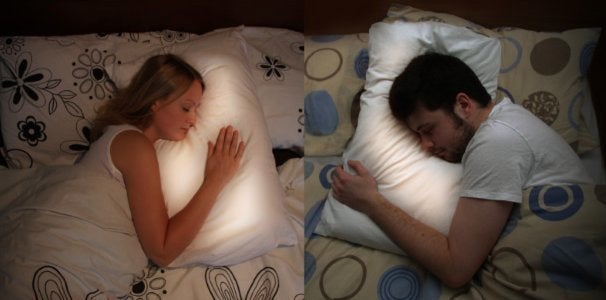 Keeping the flame alive in a long distance relationship just got a little bit easier. Now a couple can stay in touch beyond email, texting, phone calls and Skype to virtually feel each other's presence miles away.
Each person has a ring sensor they wear to bed at night, and a flat fabric panel which slots inside their pillowcase. The ring wirelessly communicates with the other person's pillow; when one person goes to bed, their lover's pillow begins to glow indicating their presence. Placing your head on the pillow allows you to hear the real-time heartbeat of your loved one.

Watch the video below of this potentially ingenius device designed for the long distance couple looking for an extra connection.
Related
Popular in the Community