"Long Island Medium" star Theresa Caputo and husband Larry are separating.
"After 28 years of marriage, we have decided to legally separate. We will always love each other and our two wonderful children," the couple told People in a joint statement. "We are united in supporting each other and our family. Please respect our privacy during this time."
Over the past 10 seasons, fans have followed Caputo's journey as a psychic medium on the TLC series, as she's claimed to communicate with the dead through weekly readings.
Larry and adult children Larry Jr. and Victoria have been along for the ride, but her estranged husband has been absent in recent episodes, as their marital troubles have come to light.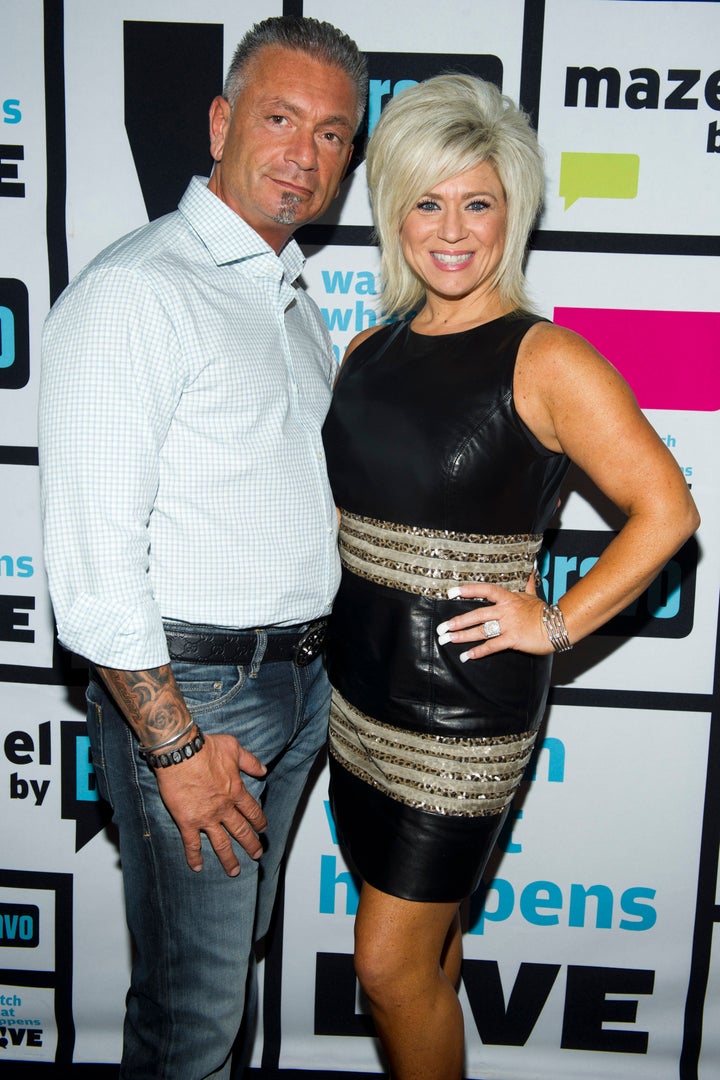 On last week's episode, the celebrity medium had to excuse herself after she broke down in tears during a session with a client.
"I'm in the middle of a reading with Erin, and my own emotions about my relationship with Larry got the best of me," she said. "This is a really hard time right now with Larry and I, and I don't know what is going to happen. It's just ... It's wearing on me."
She also opened up about her relationship struggles earlier in the season, telling a friend that she and Larry have hit a rough patch.
"Since the last season of 'Long Island Medium,' Larry and I's relationship has changed. We've been there for each other, you know, through thick and thin, you know, good times, and right now are not such great times," she said. "I don't understand it. I lay in bed, and I say to myself, 'How did this happen? How did I get here?'"
The description for next week's episode hints that the two are "unsure about their future."
Days before announcing their separation, Larry had been retweeting heartfelt sentiments from fans rooting for the couple and his return to the series.


The Caputos have had their fair share of ups and downs since Theresa told the world about her alleged abilities, which gave her crippling anxiety attacks at the time.
"You have to realize, my anxieties were so bad. So I was already with Larry for 10 years. And he had saw that I was, I wasn't doing anything. I didn't want to leave the house. I would cry all the time," Caputo told HuffPost Live back in 2015.
"So when I told him, you know, I can speak to dead people, he saw that I was physically and emotionally getting better. So he's like, 'You know what hon, if you think talking to dead people makes you feel better, you keep going right ahead, because it's making my life a hell of a lot easier.'"
Support HuffPost
The Stakes Have Never Been Higher