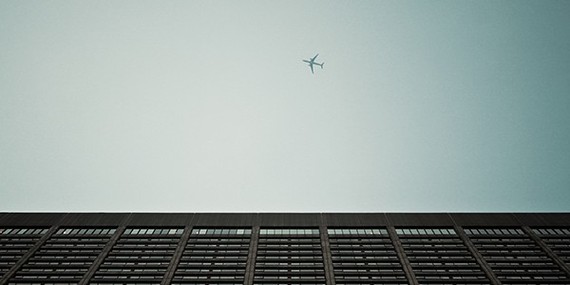 Suddenly a half-day at the airport can turn into a free four-star hotel stay. Where's the sign-up sheet?
Though likely unbeknownst to the average Joe Schmoe connecting through on a trip, airlines sometimes come to the rescue of layover-weary passengers with free hotel accommodation when it's something like a brutally long, 10-hour wait until the next flight. While some airlines reach out directly to eligible flyers to let them know about the perk, others keep it so hush-hush that it's not even mentioned on the airline website. It's clearly not in the best interest of the airline's bottom line to go around giving out free accommodation, but often, if ye ask, ye shall receive.
Airlines will really only offer accommodation under particular circumstances, too, so this isn't about milking an airline to foot part of a vacation. In some cases, only certain fares qualify and the the long layover, or "transfer," isn't something you can pick. Having a x-hour-long layover must be the only option for your travel itinerary. Choosing a later connecting flight in order to tack on a couple extra free nights at a hotel in Istanbul, for example, won't fly with most airlines. (Be sure to check the visa situation if you're going to hop out!)
The policies vary from airline to airline (and mainly applies to international connecting flights) but in the case of a long layover, it's definitely worth looking into. Even if an airline doesn't advertise the Stopover Paid By Carrier (STPB) service or isn't known to offer it as detailed below, ask anyway. The worst customer service can tell you is that they won't put you up, in which case you're no worse off.
But wait! There's more.
While the above airlines have concrete evidence that these mythical hotel packages do exist, there are airlines that are reported and rumored to offer, or have provided, complimentary hotel accommodation:
People have posted before about Asiana Airlines covering hotel, meals and transfers on long layovers. The same goes for Biman Airlines with hotel stays in Dhaka, Bangladesh.
Inquiring and dealing directly with the EgyptAir's home base office in Egypt is reported to yield the best results for hotel hookups.
Korean Air does not have any official language on their site, but multiple people have reported about them giving a night at the Hyatt Regency Incheon (fancy!) to passengers with involuntary long layovers.
Singapore Airlines is not in the practice of comping hotel stays, though they reportedly sometimes do. They also have a Singapore Stopover Holiday package that includes a hotel stay. It's presented as a $555 value for $65, so that long connection time could pose an opportunity to make travel lemons into lemonade (..layoverade?).
I also have heard mutterings of Royal Brunei Airlines putting up passengers but the closest proof I found was a mention of their Stopover Fit Packages, which, while apparently discounted, are not free. Guess you can't have everything.
There also used to be a (now defunct) page on Thai Airways that outlined free accommodation for those with connecting international flights with 6-24 hours of transfer time. Frequent travelers on FlyerTalk state that this was still reputedly in effect circa 2014.
Karina Martinez-Carter is an assistant editor at Map Happy. She has written for BBC Travel, BBC Capital, Travel + Leisure, Thrillist and more.
Read More
:
Popular in the Community