In the Broadway musical "Fame", Carmen sings about wanting to live forever. Unfortunately, that's not possible: According to the Central Intelligence Agency (CIA), the average life expectancy of the world's population is 67.59 years; it's approximately 78 in the United States. But there's a group of people who surpass that average by leaps and bounds. While thousands of folks live to 100, only a handful -- so-called "supercentenarians" -- can look back on more than 110 years of life. Even more impressive, a few hit the supercentenarian milestone and just keep going.
The U.S.-based Gerontology Research Group (GRG) maintains a list of the world's current supercentenarians. As of March 6, 2012, 71 people (65 women and six men) were listed, the youngest being 110-year-old Jeanne Rannou of France (born on Sept. 14, 1901). Each person on the GRG's list must produce documents proving their longevity, which are then verified by GRG claims investigators. Using this data, "U.S. News" pays tribute to the world's oldest living citizens.
10. Hina Shikawatari And Tome Takaoka (Born Jan. 1, 1899 -- Tied)
These women share the No. 10 spot. Both have spent their entire lives in Japan, a country with above-average life expectancy. As of September 2010, Shikawatari was living on Japan's western coast, while Takaoka resided on the opposite coast of Japan's main island. Not much else is known about these two supercentenarians, other than that they both turned 113 in January.
9. Hatsue Ono (Born Oct. 31, 1898)
Hatsue Ono was born in 1898 in Iwate Prefecture along Japan's northeast coast. Sometime in the past century, this woman moved further north to Hokkaido prefecture, Japan's second-largest island. This is where she will spend her 114th birthday in October. Hokkaido is also known for its seafood-heavy diet, rich in omega-3 fatty acids that help reduce blood pressure and may lower the risk of cardiovascular diseases, cancer and dementia. Hokkaido is also known for its lush natural landscape (home to several national parks) and chilly climate. It seems that Hokkaido has been good to Ono: She is the forth-oldest living person in Japan, trumping Hina Shikawatari and Tome Takaoka by just two months.
8. Mamie Rearden (Born Sept. 7, 1898)
Mamie Rearden (née Mamie Julia Lewis) is the oldest living black person in the world. She was born in Edgefield County, S.C., in 1898, where she still lives today. After earning her teaching certificate in 1918, Rearden married her husband, Ocay, and they 11 children. She resides with two of her kids -- her son, David, and her daughter, Martha -- and remains in good health, having celebrated her 113th birthday in September. Her longevity secret? "Always treat others as you want to be treated. Tend to your own business and live a good, clean life and the Lord will bless you," Rearden told the Augusta Chronicle last year.
7. Marie-Thérèse Bardet (Born June 2, 1898)
Like her longevity, Marie-Thérèse Bardet's life was unusual. She was born in a public hospital in Lorient -- a small town along the coast of Brittany, France -- to a single woman, which was scandalous in the late 1800s. When she was 15, Bardet came down with a severe case of typhoid fever, which caused her to lose her hair and nearly her life. Since then, her family claims that Bardet has enjoyed good health. Her son Leon (who is 90 years old) told Ouest-France.com that Bardet never smoked and that he can't remember her ever drinking anything other than water. Today, France's oldest living citizen resides in the Pontchâteau nursing home in Loire-Atlantic and is preparing to celebrate her 114th birthday in June. Bardet has two children, seven grandchildren and at least 15 great-grandchildren. (Still, Bardet has a ways to go before she trumps France's most famous supercentenarian, Jeanne Louise Calment, whose death at age 122 earned her the title of oldest person in recorded history.)
6. Kame Nakamura (Born March 8, 1898)
Kame Nakamura is Japan's third-oldest living person. She is 114 and lives in Okinawa prefecture, a small island between the East China and Philippine Seas. Many believe that Okinawans know the secret to "eternal youth," as many of them achieve centenarian status. Okinawans are generally active people and live on a low-calorie diet consisting of olive oil, fruits, veggies and grains.
5. Misawo Okawa (Born March 5, 1898)
Born in 1898, Misawo Okawa has just marked her 114th birthday, making her the oldest woman in Japan's Osaka prefecture, which is roughly 36 miles southwest of Kyoto. Until September 2011, when her age was reported to the Japanese authorities, Okawa's impressive longevity was not widely known. However, a bit of mystery surrounds her standing; there are ongoing efforts to identify another woman in Osaka who was reportedly born sometime between October and December 1897, a few months before Okawa. Until this unknown woman is identified, Okawa holds her title as the province's leading female supercentenarian.
4. Leila Denmark (Born February 1, 1898)
Until she retired in May 2001, Leila Alice Denmark (born Leila Daughtry) was the oldest-practicing pediatrician in the world, working at the Henrietta Eggleston Hospital on Atlanta's Emory University campus until she was 103 years old. Denmark's medical career is impressive: She was the third woman to graduate with a doctor of medicine degree from the Medical College of Georgia, and she codeveloped the pertussis (whooping cough) vaccine. Denmark has a lot of advice for aspiring supercentenarians. For example, she strongly objects to junk food and sweets (she has refused birthday cake several times because of the sugar content) and recommends drinking only water. Denmark also says a sense of humor is key to a long life, and she should know: She celebrated her 114th birthday in February.
3. Jiroemon Kimura (Born April 19, 1897)
In April 2012, Jiroemon Kimura will celebrate his 115th birthday, making him the oldest man alive, not to mention the oldest man to ever earn the title of "oldest man alive." He is also one of only six men in the world to live past 114. A native of Kyoto, Japan, Kimura was lucky to survive the 7.6 magnitude earthquake that struck his town in 1927, killing more than 3,000 people. He chalks up his long life to a healthy diet. Having retired from his 40-year stint as a postman, Japan's oldest person now spends his time watching televised sumo wrestling matches. Kimura has seven children (five surviving), 15 grandchildren (14 surviving), 23 great-grandchildren and eight great-great-grandchildren.
2. Dina Manfedini (Born April 4, 1897)
Although she was originally born in the small town of Sant'Andrea, Italy, Dina Manfedini (née Dina Guerri) moved to Des Moines, Iowa, with her husband, Riccardo (15 years her senior) in 1920. She's been there ever since. During World War II, Manfedini worked at a local ammunition factory before moving on to cleaning houses until the age of 90. Together, the Manfedinis raised four children (three of whom are still alive), who went on to produce seven grandchildren, seven great-grandchildren and 12 great-great-grandchildren. Although she spends the majority of her time taking it easy, Manfedini is very much a part of her religious community. She is one of the several members of the Sacred Heart Parish over the age of 100. Manfedini will turn 115 this April.
1. Besse Cooper (Born August 26, 1896)
On Jan. 31, 2011, Besse Cooper was entered into the Guinness Book of World Records as the oldest living person on earth. Cooper (née Besse Berry Brown) was born on August 26, 1896, in Sullivan County, Tenn., and moved to Between, Ga., in 1917 at age 21. It was here that she married Luther Cooper and raised four children. With the death of 113-year-old Beatrice Farve on Jan. 19, 2009, Cooper became the oldest resident in Georgia, and two years later, she nabbed the world record. August 26 will mark her 116th birthday.
Honorable Mention: Cubana Juana Bautista de la Candelaria Rodríguez (Born Feb. 2, 1885?)
Relatives of Cubana Juana Bautista de la Candelaria Rodríguez cried foul when Besse Cooper was named the world's oldest living person: Bautista claims that she was born in 1885, which would make her 127 years old as of February 2012. However, the GRG has its doubts about Bautista's proof. While her Cuban identification papers state that Bautista was born in 1885, Robert Young, senior claims investigator for GRG, told Fox News Latino in 2011 that the documents appear to be from the 1950s and that her birth year is more likely 1915. Young also questions Bautista's physical capabilities, primarily her ability to stand and walk with assistance. Young says there's no way Bautista would be able to walk around if she were as old as she claims.
Want to live to 100? Follow these 11 healthy habits: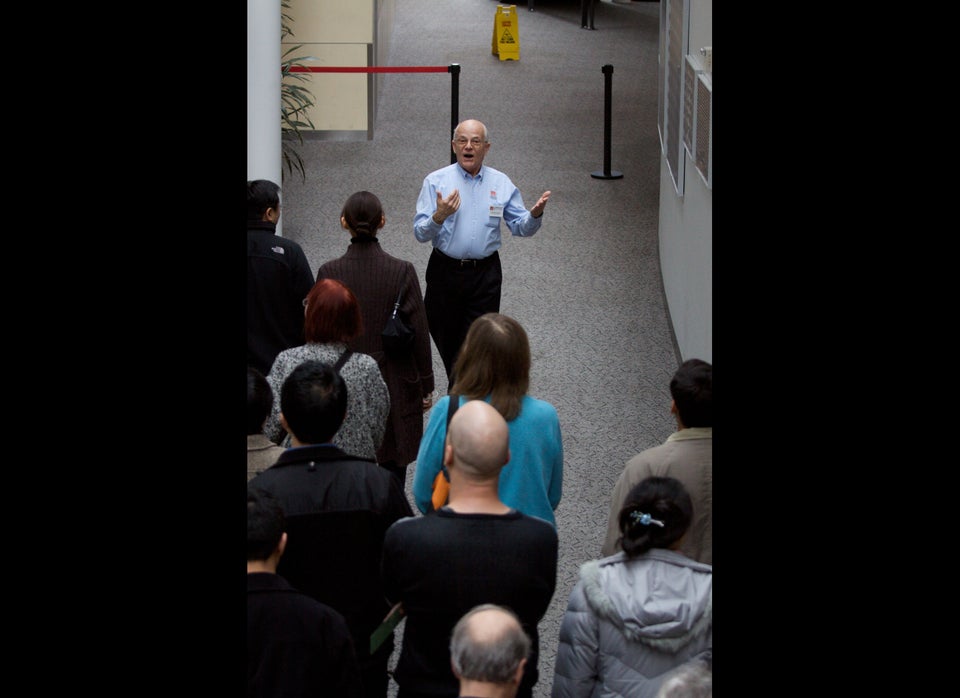 health habits live to 100