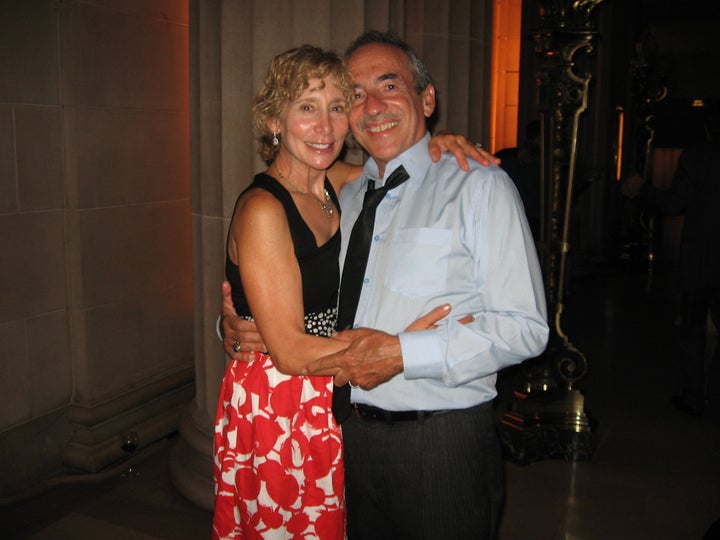 Sometimes, you just have to listen to your mother. In the case of Laura Melon and Larry Wasser, their parents were instrumental in reuniting them after almost 40 years of separation. It's a story of a long-lost love that was meant to be, say Wasser and Mellon, now happily married and living together in Louisville, Kentucky.
Laura and Larry were two Newark, N.J.-area kids who grew up spending summers at the Jersey Shore -- Bradley Beach specificially, a community where northern New Jersey's Jewish population visited en masse each July and August. The annual pilgrimages to the shore involved renting little bungalows and spending long days at the beach in large groups of multiple families, kids all playing together in the surf and under the boardwalk. Laura's older brother Michael became Larry's best friend, and 10-year-old Laura tagged along with the boys whenever they'd let her, harboring a secret crush on Larry, who was 12.
"I just knew even then that he was something special, someone who stood out and who touched me. Heck, I even remember how his freckles would come out in the sun," she recalled. The early attraction was apparently mutual, as Larry chimed in: "I remember Laura as a cute tomboy who always did her best to keep up with the older boys. I had a huge crush on her, but I was 12 and did not know what to do about it."
But the summers at the shore ended and the families drifted apart. Laura and Larry lost touch until fate -- and their parents -- intervened. Thirty-seven years after the two couples last saw each other, both sets of parents wound up moving to the same retirement community in Florida -- literally across the street from one another and 1,500 miles away from the Jersey shore where the families first met. The parents quickly rekindled their friendship and one of the first things they took note of was that Laura was a divorced single mom living in New York City and Larry a divorced single dad living in Louisville.
The matchmaking pressure began immediately, said Laura. "My mother called me that night with his phone number and told me to call him that very minute." But Laura didn't. Every time she visited her parents, Laura would hear how "Larry was just in town," and was asked, "did you call him yet?" Her father would even clip out and send her interesting news articles as "topics of conversation." He'd tell her, "You can call Larry and talk about this."
"It was pretty funny," Laura recalled. But still, she didn't call.
The first overture came from Larry. His mother had developed macular degeneration and had a drastic decline in her vision. During one of his frequent visits, he noticed that she had a list of phone numbers by her phone, written in pencil, hard for even him to see. "I suggested that I take it home with me and type it up on my new computer and print it out in large letters so she could read it more easily," he said.
While he was working on it, he called her for help deciphering her handwriting on one particular name. "It looked like 'Moolen' or 'Molen,'" he said. His mother said it was "Melon -- you know, the family we knew from long ago at Bradley Beach. "I told her, 'Of course I remembered the Melons; I had a huge crush on Laura Melon.'"
Larry called Laura's mother for the number and dialed away.
"When I called Laura, her voice mail picked up and I realized that her voice sounded exactly as I remembered it from 37 years ago. While waiting for the beep, I noticed that my hands were getting a little sweaty, my heart was pounding, and I felt like I was a 14-year-old boy who was about to talk to a girl! I left a message about this being a blast from the past, that I gotten her number from her mother and hoped she would call me back. Ten minutes later the phone rang, and we had a great conversation and arranged to coordinate our next parental visits," he recalled.
A few weeks later, the two met at the pool at their parents' retirement community. Laura, who has taken up swimming every day, was busy doing laps when Larry walked in. "I knew it was him because here was this handsome guy standing in the doorway watching me ... and he wasn't 80," she said. Larry added, "I saw her in the water and just stood there frozen, watching her. I thought, 'Boy she looks great.'" He says he could have watched her swim for hours.
The two went to dinner that evening in a beachside restaurant and "talked and talked and talked," Larry said. "We barely touched our food." After dinner, he pulled a blanket from the trunk of his mother's car and spread it on the beach. "There was a full moon over the ocean," he recalled, "and we had a great time necking like teenagers."
When Laura first told her son Zachary about the relationship, she described Larry's background: He's a pediatrician who graduated Yale University and Johns Hopkins School of Medicine, also did a fellowship at the Child Development Unit with T. Berry Brazelton at the Harvard Medical School.
Zachary thought for a moment and then asked if this was a guy who "used a pocket protector."
"Actually," says Laura, "he used to."
Over the next 18 months, the two conducted a long-distance relationship, meeting in New York City, Louisville, Florida, Chicago and Aruba. They waited until their three children left for college before moving in together. They were married a year later, and are getting ready to celebrate their ninth anniversary on October 18.
Laura's first husband was also named Larry, as well as several of her other boyfriends along the way. "I think I have had Larry -- this Larry -- on my brain for my whole life," she said.
"Laura has been a great blessing to my life," said Larry. "She makes me laugh. She has made me a swimmer. She is still that cute-as-a-button tomboy in my eyes."
Laura echoes his affection. "He is the love of my life. I met him when I was just 10 and felt his effect on me from then on. He's just so great to be with; I'm truly blessed."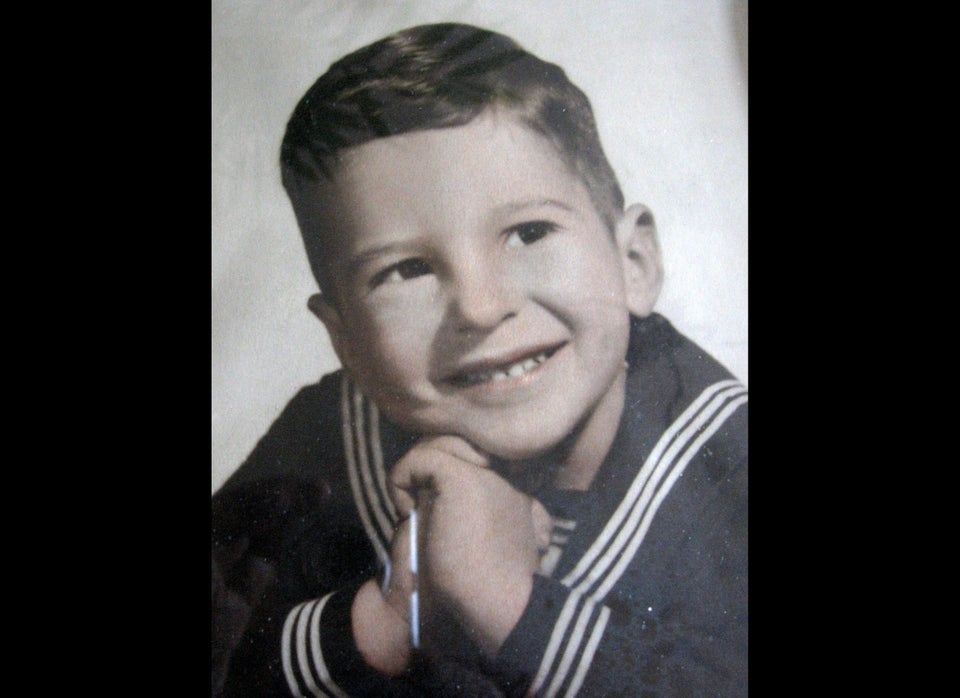 Long Lost Love