I grew up, convinced I was an only child. However, there were some things my parents were hiding from me. I had another sibling somewhere, waiting to find me. When I was 14 and she was 19, she found out that she was a part of my family. She reached out to my father, who is also her father and he decided to hide her from me until it was 'the right time.' I suppose he wanted to build a relationship with her before she could be introduced to me. However, things didn't go as planned.
September 19th, 2013. I was checking my Facebook messages and stumbled upon one message in my 'other' inbox. I was shaking and freaking out before I clicked on it, thinking it was something from one of my exes. It wasn't. In fact, it was a message from a girl I had never even heard of, telling me that she was my sister. I thought this was some kind of sick joke, so naturally, I called my mother, asking her who she was and why she was telling me all of this. She told me that Lisa, was in fact, my sister, and she told me not to be afraid. She told me to talk to her. I remember her exact words.
"Friends come and go, cousins are good company, but a sister is something else. You need her just as much as she needs you."
This is my gorgeous 'seeeeeester,' Lisa. She is 24 years old and the most amazing person God could have given me as a sister.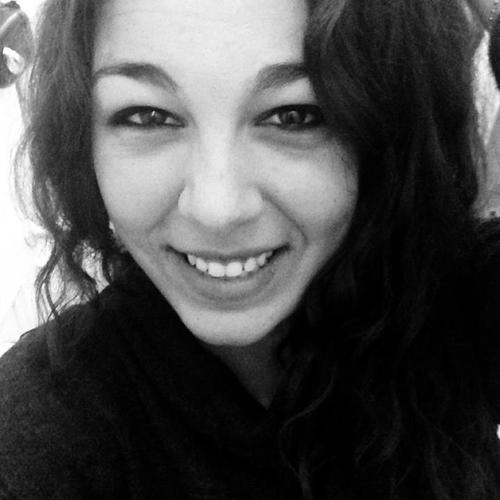 I messaged her back, crying tears of shock and happiness. I told her what a nice surprise it was and that she made my entire week. I had longed for an older sister my entire life. I had plenty of older cousins from my mother's side, but they were too conservative and judgmental to understand me. I was always the oddball. I couldn't tell them everything because they were too hard-headed.
I began messaging her daily, Skyping her, texting her constantly and learned that we're so much alike. We didn't grow up together, but we have the same mannerisms, the same open minds, and we even look alike. I usually don't trust anyone, but it was so easy for me to open up to her and tell her everything that's on my mind. It's so nice and refreshing to have someone who views life the same way as I do and wants the same things out of life as me. She supports every single decision of mine and doesn't judge.
I also learned that she is very well-educated and successful. She graduated from New York University, a school I could only dream of getting an acceptance letter from. She has a job with the UN. She has traveled the world and gone through hell and back. I already look up to her so much and strive to be even half the person she is.
In six weeks, she will be coming to stay with us for Christmas, and eventually living with us. I cannot wait to finally meet her, to hug her and to do sisterly things with her that I had dreamed of doing my whole life. We've already planned on getting matching tattoos and piercings, traveling together and after I graduate, getting an apartment to make up for all of our lost times.
I get so excited and teary-eyed whenever I think about her. I've told all of my friends about her and always show them her pictures. I smile whenever I realize that aside from my 130-something sorority sisters, I have a real one. She already means so much to me, and I've only known her for a little over a month. She is seriously such an amazing and beautiful girl, inside and out. I am looking forward to having her as an active part of my life, having her be my maid of honor, an aunt to my children, and having wheelchair races with her when we're old and grey.
My sister, Lisa is the best thing that has ever happened to me, and I love her more than anything in this entire world.
REAL LIFE. REAL NEWS. REAL VOICES.
Help us tell more of the stories that matter from voices that too often remain unheard.