"By all means, marry. If you get a good wife, you'll become happy. If you get a bad one, you'll become a philosopher." ... Socrates
Who doesn't love a good quote about the state of marriage? "Before marriage, a girl has to make love to a man to hold him. After marriage, she has to hold him to make love to him." ... Marilyn Monroe
Ah, who better to "talk" marriage than those two great philosophers, Socrates and Marilyn Monroe. (Would they be called Sock and MarMo if they were with us today?) Both make their points. Last year The Huffington Post was happy to identify 17 celebrity couples who celebrated 25 years of marriage, so, without further adieu, let's give a shout out to the following 11 celebrity couples -- who have weathered the ups and downs of marital bliss -- who will celebrate their Silver Wedding Anniversary this year:
Jon Bon Jovi & Dorthea Hurley -- April 28, 1989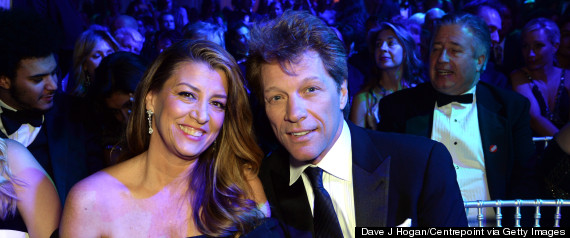 In 1989, sexy singer Jon Bon Jovi took a break from his "The New Jersey Syndicate Tour," made his way to Las Vegas and married his high school sweetheart, Dorothea Hurley at the Graceland Wedding Chapel. Twenty-five years later, they share many memories, including four children. The "It's My Life" singer obviously lives the good life with his beautiful soul mate. We'll check back with the happy couple for that Golden Anniversary in anther 25!
Rob Reiner & Michele Singer -- May 19, 1989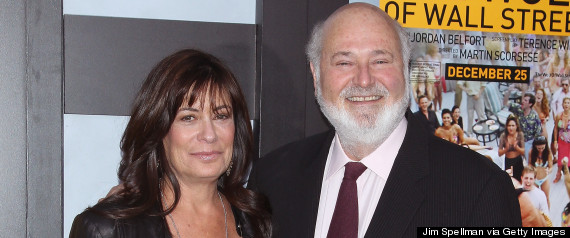 It's none of our business if Mrs. Rob Reiner ever faked a you-know-what with her man during the last 25 years (aka Meg Ryan faking the big "O" in the film "When Harry Met Sally," which Reiner directed). Actually, "that" scene could have been nicknamed "The Big Bang Theory"... Okay, never mind. Congrats Rob and Michele!! Keep on keeping on -- whatever it is you're doing right.
Bryan Cranston & Robin Dearden -- July 8, 1989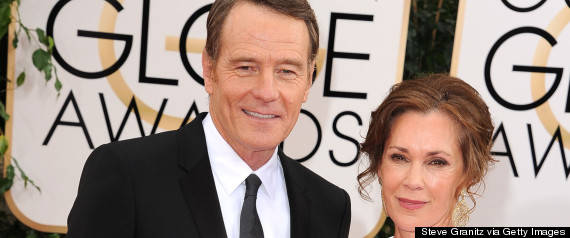 Kevin Kline & Phoebe Cates -- March 5, 1989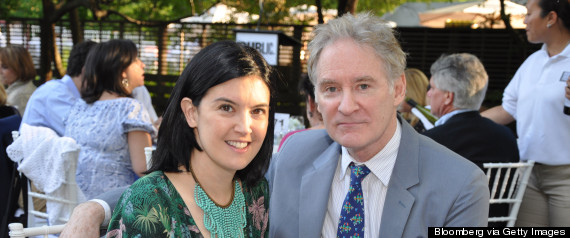 Actress Phoebe Cates lost a role in "The Big Chill" in 1983 to Meg Tilly. The "Fast Times at Ridgemont High" actress may have lost the role, but she got her man in 1989 when she married Kevin Kline (who acted in the movie). Trivia: The pair's children, Owen and Greta, appeared with their parents in the 2001 movie, "The Anniversary Party." Two happily married thespians. We love that.
Pat Sajak & Lesly Brown -- December 31, 1989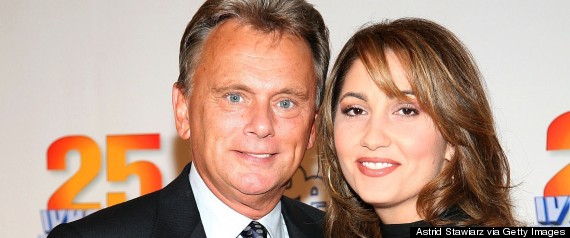 "Wheel of Fortune" host Pat Sajak married photographer Lesly Brown on New Year's Eve in 1989. We reached out to the Emmy-winning game show host to ask what's their secret to staying married for 25 years? "We live in the East, and I work in the West. So in dog years, we've only been married 6 years," he joked. Canine humor, so sweet. Looks like they'll be shouting Happy New Year and Happy Anniversary almost simultaneously this year. Happy 25th! Applause light... ON!
Sir Richard Branson & Joan Templeman -- December 20, 1989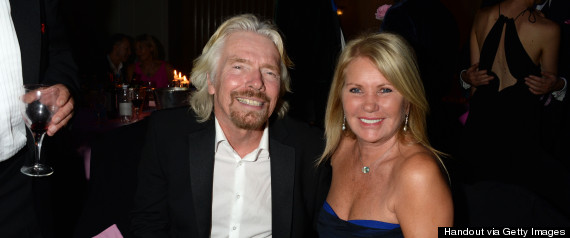 Virgin Group founder ( Virgin Records, Virgin Atlantic), multi-billionaire Sir Richard Branson is apparently a keeper for second wife Joan Templeman. The couple tied the knot in 1989 after their 8-year-old daughter suggested they do so. How sweet is that? Perhaps Branson explains it all in his 1998 autobiography "Losing My Virginity." Congrats are in order. We all know that money can't buy you love. (But it can buy you huge homes with his & her bathrooms.)
Mary Hart & Burt Sugarman -- April 8, 1989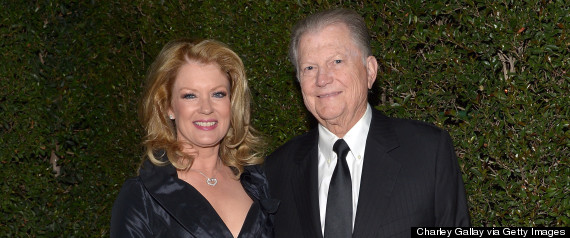 Former "Entertainment Tonight" host Mary Hart is enjoying life in Los Angeles, California with her second husband, film-producer Burt Sugarman whom she married on April 8, 1989 aboard a yacht. Their son A.J. Sugarman was born December 24, 1991. Here's a fun flashback (long before her legs were insured by Lloyds of London).
Reba McEntire & Narvel Blackstock -- June 3, 1989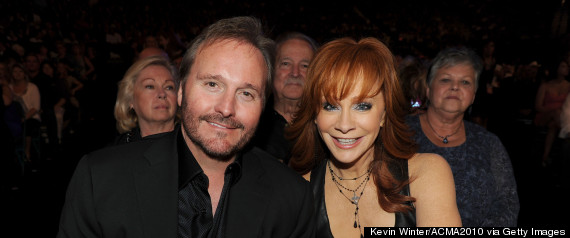 Country superstar Reba McEntire married the love of her life, Narvel Blackstock, on June 3, 1989 in Lake Tahoe. It was the second marriage for both. The "Whoever's In New England" singer inherited three stepchildren and gave birth to their son, Shelby, in 1990. McEntire shared the secrets to her marriage at the 20-year mark: "Respect, faith, love, trust, and lots of patience."

Randy Quaid and Evi Motolanez -- October 5, 1989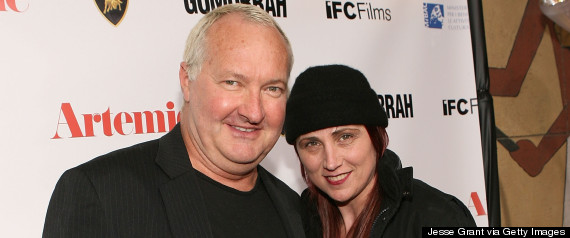 Randy Quaid met second wife, Evi Motolanez, in 1987 on the set of "Bloodhounds of Broadway" (which he starred in with the Material Girl herself, Madonna). The "National Lampoon's Vacation" actor and his wife have had their share of ups and downs but in the big picture, their ship is still sailing into the sunset with both on board.
Patty Loveless & Emory Gordy, Jr. -- February 6, 1989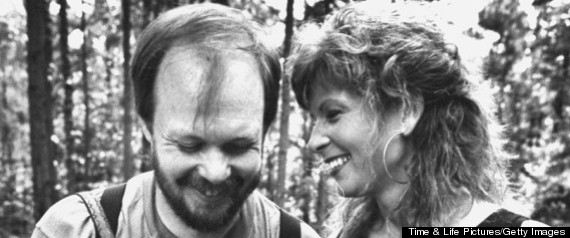 Country singer Patty Loveless has some great pipes! The Grand Ole Opry member married her producer husband on Feb. 6, 1989 in Gatlinburg, TN. Loveless, who has one of the best voices country music has to offer, has settled into an Atlanta, GA suburb with her husband, where they will no doubt open a bottle of something on their 25th wedding anniversary. Maybe she'll sing "Timber, I'm Falling In Love," to her man -- her first No. 1 song on Billboard's Hot Country Single's Chart the year they were married. Love that song!! You must watch and listen!
Naomi Judd & Larry Strickland -- May 6, 1989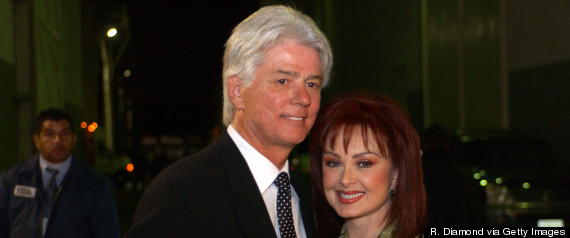 Naomi Judd and daughter Wynonna are the famous duo, The Judds, who scored 15 No. 1 hits and earned five Grammy awards. Larry Strickland came into their lives (along with other daughter, Ashley) on a permanent basis on May 6, 1989 when the "Love Can Build A Bridge" singer married her Prince Charming, who was a member of the Palmetto State Quartet from 2008-2013. The two currently live on a farm outside of Nashville, TN.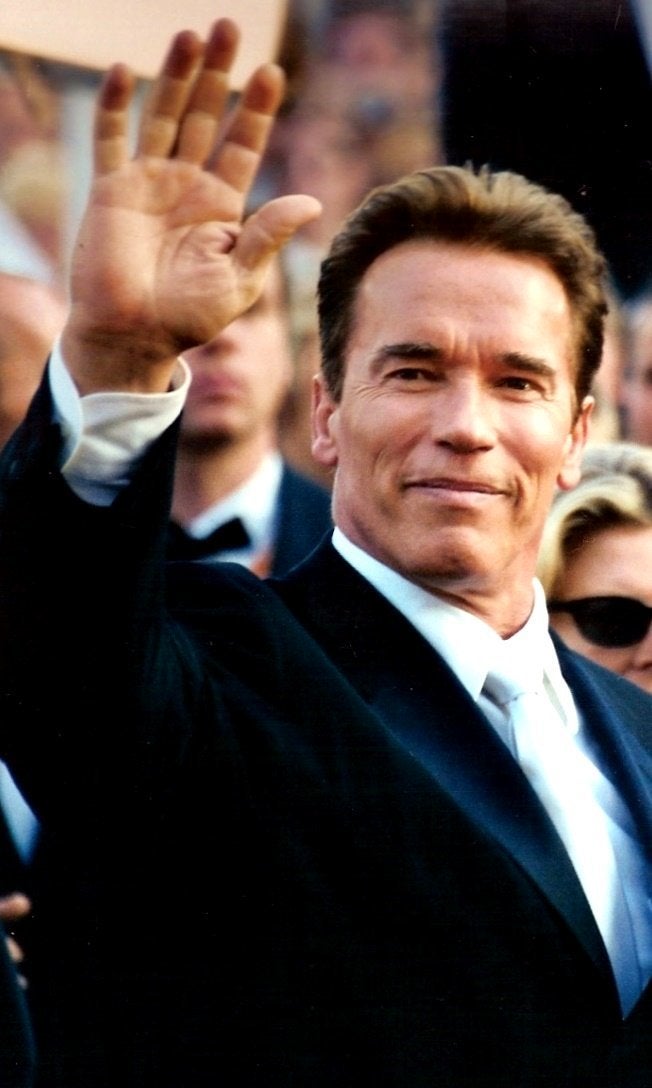 Famous Extramarital Affairs
Support HuffPost
The Stakes Have Never Been Higher
Related
Popular in the Community