A new dinosaur species discovered in China is being called "extreme"--and for good reason. The dino's neck is so long that it makes up more than half of the creature's huge 49-foot-long body.
The dinosaur--dubbed Qijianglong guokr, or "dragon of Qijiang"--is believed to have roamed Asia about 160 million years ago in the Late Jurassic Period. It was identified by skull and vertebrae fossils unearthed in 2006 by construction workers near Quiang City in the southern part of the country.
(Story continues below image.)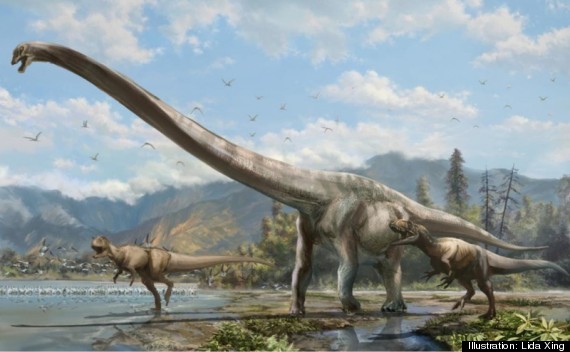 Artist's conception of Qijianglong being chased by two carnivorous dinosaurs in southern China 160 million years ago.
Qijianglong is believed to belong to mamenchisauridae, a family of dinosaurs known for extremely long necks. But unlike most mamenchisaurids, Qijianglong had vertebrae that were hollow and so tightly linked that the dinosaur's neck is believed to have been stiff like a construction crane.
Before You Go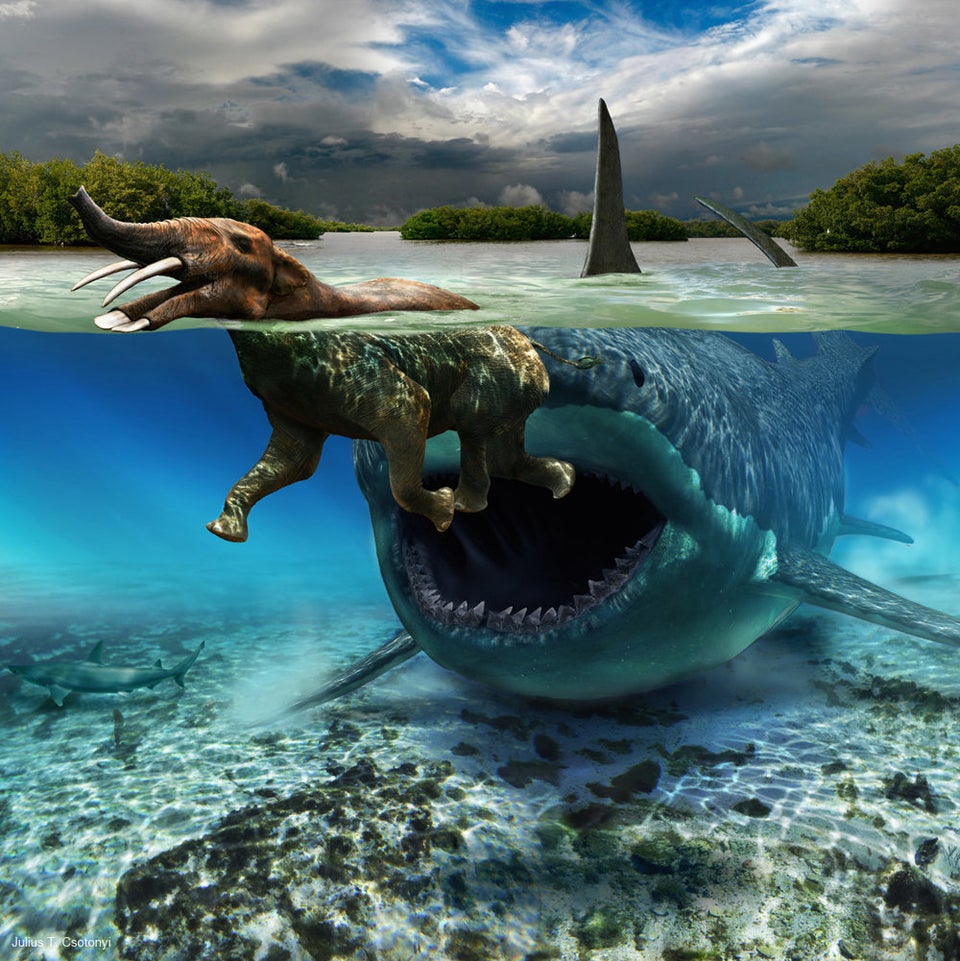 Amazing Paleontology Artwork
Popular in the Community