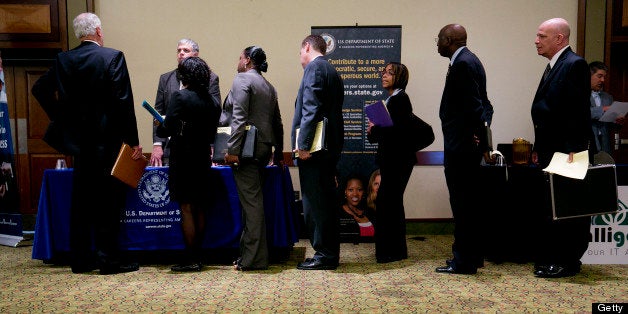 The ranks of the long-term unemployed have dwindled by 1 million since last year, but economists are uncertain whether they're finding jobs or dropping out of the labor force. Only people who have actively searched for work within four weeks of the government's survey count as unemployed.
Laurel Rockefeller of Johnstown, Pa., has just entered her sixth month of unemployment. Her previous job in a call center lasted only three weeks. Before that, she'd been unemployed since working seven weeks for the Census in 2010. She's been without stable full-time work since May 2009, when she lost her job as photographer and graphic artist for a sewing machine company.
Rockefeller, 41, hopes to find an office job, but she's in a bind: Because she can't see well, she can't drive, limiting her employment opportunities to what's near her tiny town's bus lines. When she applied for Social Security disability benefits, she was told her poor vision and other problems stemming from a head injury didn't qualify her. (More than 60 percent of initial disability claims are denied).
"I am exactly the sort of person screwed over in every way by this economy -- and people's insistence that despite an impressive resume, I am a broken doll, just because yes, I have some visual limitations," Rockefeller said.
HuffPost readers: Got a bad job with no time off? Tell us about it -- email arthur@huffingtonpost.com. Please incude your phone number if you're willing to be interviewed.
In addition to her visual impairment, Rockefeller suspects her joblessness itself hurts her chances, an impression she gets when potential employers ask lots of questions about the gaps on her resume. She's right: In several studies, economists have demonstrated that businesses would hire almost anyone instead of someone who'd been unemployed a long time.
"There so many obstacles to the long-term unemployed being able to get jobs," Chris Owens, director of the National Employment Law Project, a worker advocacy group, said in an interview Friday. "Re-employment programs are not really working effectively to help them find jobs."
Rockefeller maintains optimism and has used some of her time to write novels. "I'm determined not to be a casualty of this recession," she said. "I can survive anything if I can just catch a break."
Rockefeller said she's got $20,000 of debt, mostly from basic expenses -- though she acknowledges one or two missteps. She said a Brooklyn pet store sold her an ill cockatiel in 2011 and wouldn't take it back. She racked up $2,500 in medical bills for the sick bird. It recovered and accompanied Rockefeller to rural Pennsylvania after her unemployment insurance ran out.
When Rockefeller was taking out the trash on her first day in a new apartment last December, she failed to account for the fact that her front door opened outside instead of into a hallway. The bird made its move.
"She literally flew over my head," Rockefeller said. She yelled and yelled but the bird never came back.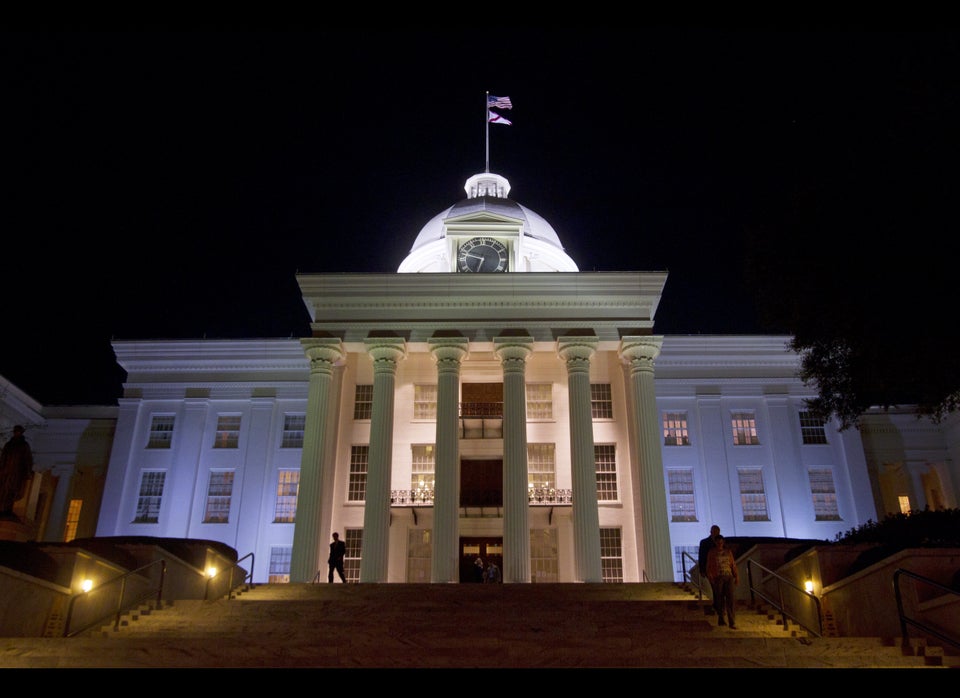 U.S. State Capitol Buildings
Popular in the Community