After 17 years of construction and 28.2 million tons of excavated material, the world's longest and deepest rail tunnel has opened in Switzerland. And the ceremony featuring alphorn players, topless "angels" and goats, could not have been more bizarre.
Masked acrobats and interpretive dancers dressed like miners ushered in the Gotthard Base Tunnel's opening near the town of Erstfeld Wednesday.
Planning for the $12 billion tunnel began in 1947. Switzerland is touting it as a modern marvel, with its 35 miles of high-speed rail connecting northern and southern Europe beneath the Swiss Alps.
Its astounding length beats the previous record holder, Japan's Seikan rail tunnel, by two miles.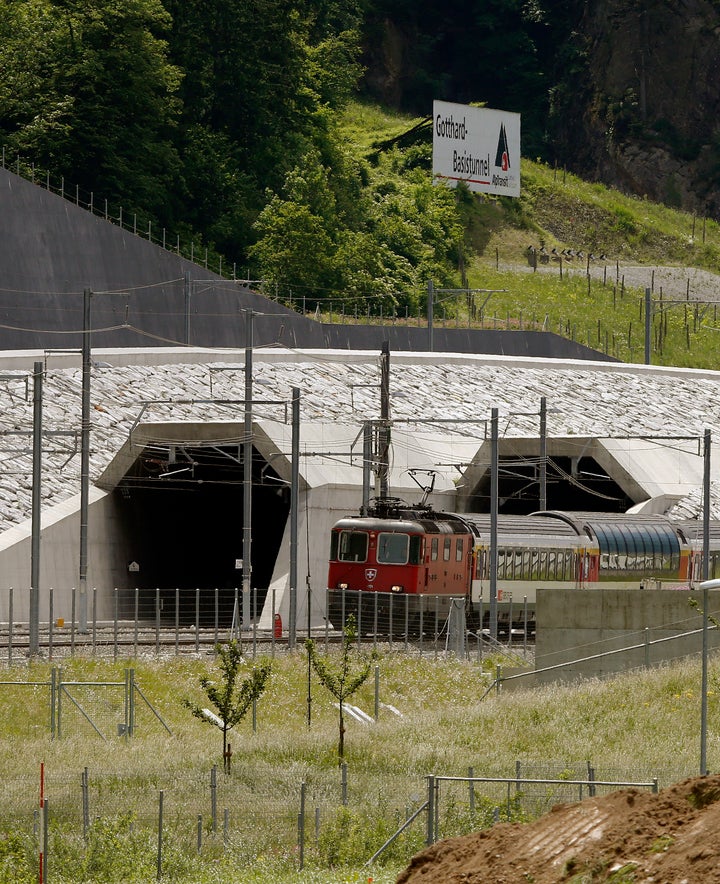 At roughly 124 mph, or 99 mph for freight train, it will cut passengers' travel time between Zurich and Lugano, just north of the Italian border, by about 45 minutes.
"It is just part of the Swiss identity," federal transport office director Peter Fueglistaler told Reuters of the Swiss fondness for major engineering feats. "For us, conquering the Alps is like the Dutch exploring the oceans."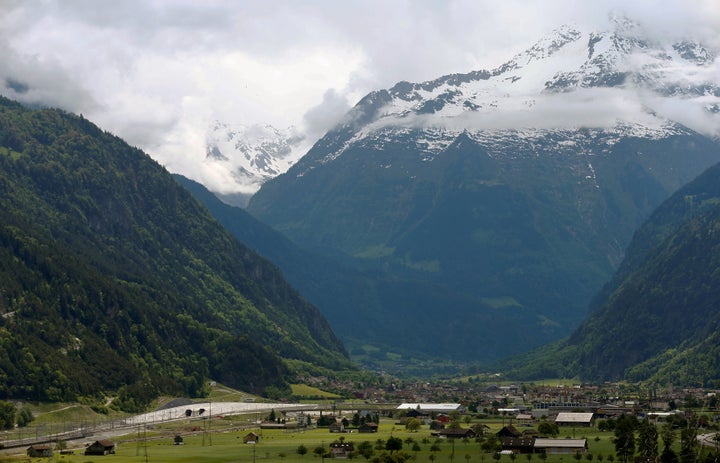 Among its most impressive tools used to complete the dig was a monster-sized tunnel boring machine measuring 448-yards in length, or a little less than four football fields placed end-to-end.
"A large proportion of the excavated rock was returned to the mountain's interior in the form of concrete," according to the tunnel's website. "The remaining material was used for landscaping of the site or as fill for fans."
Among its deepest points was roughly 1.2 miles beneath the Earth's surface.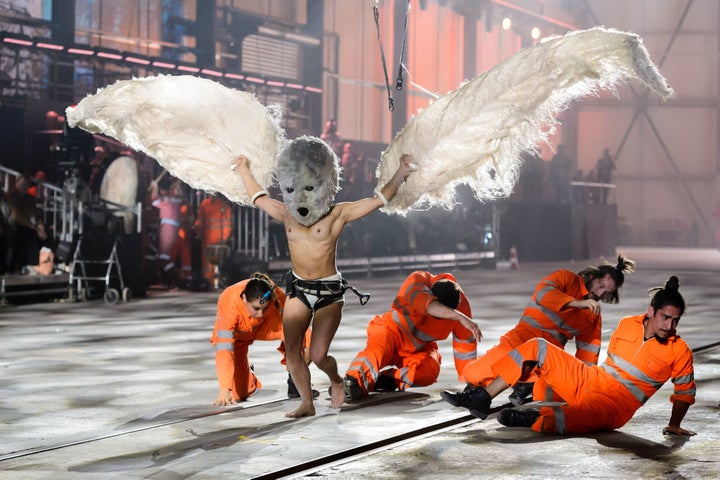 Among the performances was a topless dancer wearing giant wings who soared over orange-suited dancers as they crawled on the ground below.
At another point, humans dressed like bales of hay were seen swaying on a flatbed before running around on the floor.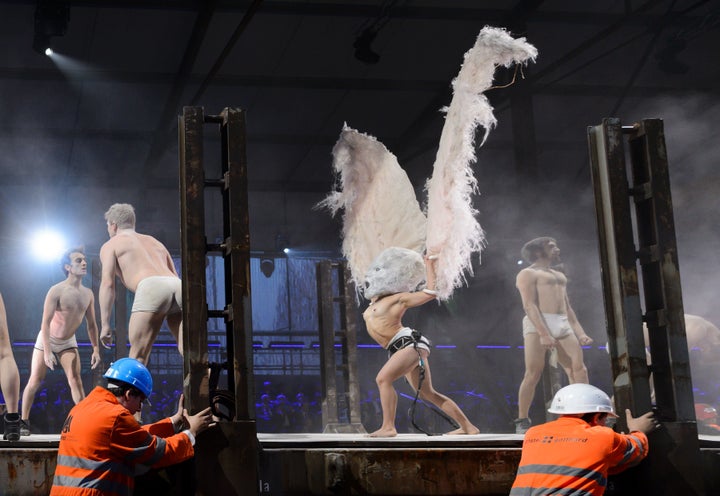 Some of the scarier parts of the performance reportedly captured the area's "mountain demons" -- which can be the storms, unidentified shapes and sounds, and falling objects, according to the tunnel's website.
The whole spectacle left many people on Twitter both amused and confused.
Popular in the Community