If you're like most Americans, you're carrying a significant amount of credit card debt, but unless you're proactively looking for lower-rate cards, you're probably paying too much in interest. A number of financial institutions are offering balance transfer cards that feature a 0.00% APR on balance transfers for periods up to two years, but these offers may not be around for long.
Rates are going up
Credit card interest rates were stable for much of 2016, but they are expected to rise in 2017. Sources differ, but some experts believe interest rates will go up three or four times in 2017.
According to experts, the likelihood for a rate hike under the Trump administration is not just likely, but pending soon, such as within 90 days. If you have a significant credit card balance, even a small rate increase can represent a much larger payment or longer payment period. Transferring your debt into a single or multiple balance transfer cards can be an excellent move to lock in low rates and protect yourself against these rate increases. Below we list some top long-term balance transfer cards that are 18 months or longer. Our partner site offers a more comprehensive comparison of 0% balance transfer offers (and online applications) that are less than 18 months, including a few no fee 0% cards.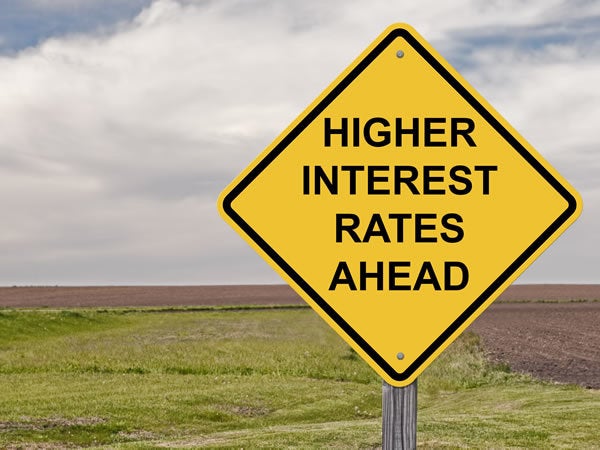 Note: Be aware that all credit card review sites are not created equal! Please see our note at the bottom of the article to see why we believe we are the most objective in the field. Most sites only list cards that advertise with them.
Best No Interest Credit Card Offers (0%)
Discover it®- 18 Month Balance Transfer Offer*
The Discover it card has an offer to transfer balances with a 0.00% interest rate for 18 months (online application link) and also offers 0.00% on new purchases for six months. This card comes with a standard 3% balance transfer fee. After 18 months, the rate will vary from 11.74% to 23.74% depending on credit worthiness.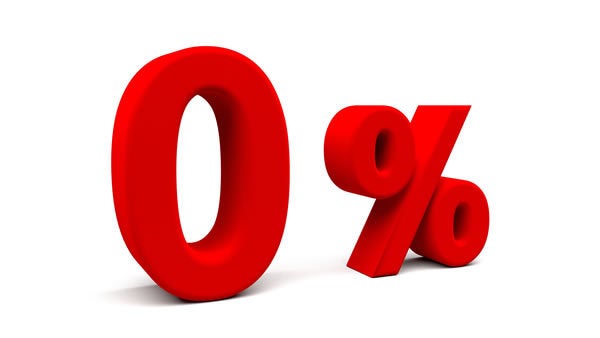 Other benefits include cash back rewards, the lack of an annual fee, no foreign transaction fees, and a report of your FICO credit score on every bill. If you're making a concerted effort to get your financial house in order, this card is a tremendous tool to have.
No Balance Transfer Fee Cards to Consider: One thing to consider is the balance transfer fee. Although not as long as the other offers, Chase Slate offers 0% for 15 months for both balance transfers and purchases along with no balance transfer fee. Another similar offer is from Barclaycard with their Barclaycard Ring™ MasterCard®*. If you would like to save on the one-time balance transfer fee and can pay off your balance within 15 months, one of these cards is definitely one to consider.
Citizen's Bank - 18 Months
Citizen's Bank, headquartered in Providence, Rhode Island, offers 0% on balance transfers for 18 months from the account opening date on their Citizens Bank Clear Value® MasterCard®. There is a standard 3% balance transfer fee. Afterwards, the rate changes to 12.99%, 16.99% or 20.99% based on your creditworthiness. The card is available nationwide and you can apply online or by phone (you can apply in person at one of their branches in the Northeastern part of the country).
Citi Diamond and Citi Simplicity® Cards* - 21 Months
Citi offers two balance transfer cards. The Citi® Diamond Preferred® Card offers a concierge service for those who are looking for help making travel and entertainment arrangements. Both cards offer a 0.00% APR on balance transfers and purchases for a full 21 months with no annual fee. The balance transfer fee is $5 or 3% whichever is greater. After the promotional period expires, the Simplicity rate changes to 14.24% - 24.24% and the Diamond card will range from 13.24% to 23.24%. Both of these are variable rates, so as the Prime Rate moves, so will these rates. Citi Simplicity is famous for its "no-fees" approach. They are the only card with no late fees, no penalty rates and no annual fees. If avoiding fees is one of your high priorities, this may be a card to consider.
Expert Commentary: We asked Steve Rhode, the founder of GetOutofDebt.org, and he provided some wise advice on balance transfers. "All balance transfer offers need to first be evaluated in context. These are marketing offers designed to induce you over to a new account or creditor in hope you will carry a balance past the introductory period and have to pay interest on the remaining balance. The smart financial move here is to repay the full balance before the introductory period ends, if possible."
Santander Sphere 24 Month – Regional Offer
As you might expect, the Santander Sphere® 24 Month offer is a 0.00% APR on balance transfers for a full 24 months provided the transfer is made within 90 days of opening the account. The downside of this offer is a slightly larger balance transfer fee. For most cards, the fee is 3%, but for the Santander Sphere, it's 4%. For many, the extra three months of no interest will be well worth paying an additional percentage point in fees. After the promotional rate expires, remaining balances will shift to the current variable purchase rate which is 13.24% to 23.24% pending creditworthiness. Later on, we'll show you how to use an online balance transfer savings calculator to see where you stand.
In addition, Santander is one of the relative few balance transfer cards that offers a rewards program. They offer one point per dollar spent, and points can be exchanged for travel, gift cards, or cash back. They also offer 0% for 12 months on purchases. Cards are available nationally, but you must apply in person at a local branch. All branches are located in the Northeastern United States.
TruWest Cards 18 Month Regional Offer
If you're in their service area, which includes Arizona and Austin, Texas, TruWest Credit Union offers a 0.00% APR on both purchases and balance transfers for 18 months. This comes with a 3% transfer fee, and if you qualify, a rewards program that can net you points that you can turn into travel, gift cards, or up to 1.5% cash back. There are three different cards to choose from offering the 18 month offer. The variable purchase rates will be used after the promotional period expires and are as follows.
Visa Platinum: 6.70% to 20.70%
Platinum Points Visa Rewards Card: 8.65% to 15.65%
Visa Signature: 8.65% to 9.65%
Consumer Experience: We spoke with a retired teacher with over $50,000 in credit card debt. "When I was thinking of transferring, I was looking at offers no longer than 12 months. I was afraid I could not pay it off in 12 months, so I did nothing. On hindsight, even if I did not have it all paid off before the introductory time period ended, I still could have possibly saved thousands in interest during that time."
Balance Transfer Cards 101
The general premise behind balance transfer cards is simple. They will allow you to transfer your balance from other credit cards—for a relatively small one-time fee (typically 3%)—and give you a 0.00% interest rate on your balance transfer for several months (typically for 6 to 12 months). They're betting that you will either not pay off the entire balance in time, or that you will make new purchases that will be subject to interest charges. Still, if you're disciplined, one of these cards can make a big difference in your financial picture. Here's a test. Take your last credit card statement and look at how much of your payment went to your principal and how much went to interest. Now imagine if the entire payment went towards your principal. If you get a sick feeling in your stomach, you'll want to investigate these cards.
Online Balance Transfer Calculator
The devil, as they say, is in the details, and the details of your financial situation aren't necessarily going to be the same as those of anyone else. As a result, we recommend using an online Balance Transfer Calculator to calculate just which card is going to be the most useful for your situation.
According to a 2016 American Credit Card Debt Study, a typical American family carrying balances on credit cards has about $16,000 of credit card debt with an average interest rate of 15%.
Transferring that debt to a card with a 0.00% APR for 18 months with a 15% APR after the introductory period would cost $480 for the standard 3% transfer fee, but would save $3,120, overall a savings of $2,640.
If you don't think you can pay off your entire debt in the introductory period, getting a lower interest rate after the introductory period can produce wonders. For example, that average family with $16,000 in credit card debt paying a 15% APR would see $3,203 in savings during the introductory period with the Logix Platinum Rewards card that features as low as a 4.99% APR for 24 months and no transfer fee. Assuming a $5,000 remaining balance and qualifying for the 9.99% post-promotion rate, the family could also save an additional $250 on interest the first year after the introductory period is over.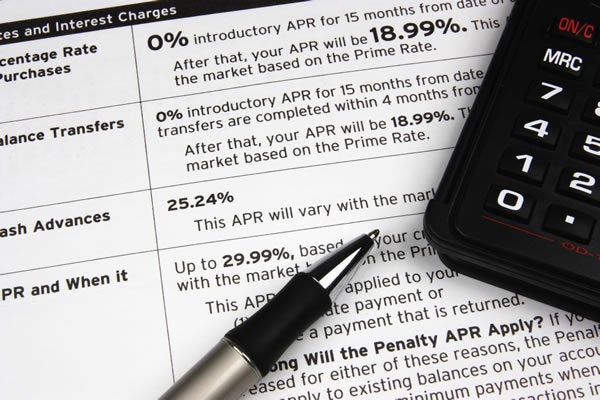 Other Cards to Consider
Although not 0% APR, great savings for the long-term can be found with a card from NASA Federal Credit Union. They offer three different cards that offer 7.9% APR on balance transfers for the life of the balance with no balance transfer fee. After three years at 7.9%, that would be a savings of $3,408 on a $16,000 balance with no balance transfer fee up front.
Simmons Bank* in Arkansas also offers a low ongoing transfer rate (no expiration) with their Visa Platinum card at 8.00% and no balance transfer fee. This card is available nationally, but you need good to excellent credit to qualify.
We wish you well in your card research and selection and sincerely hope that you realize true savings as you pay your balance down in 2017. Click here for more information, including tips and tricks regarding balance transfer credit cards.
When reviewing these cards, we do our best to put ourselves in your shoes. We choose cards based on such things as maximizing savings through promotional interest-free periods, (lack of) fees, finance charges and ease of use. In other words, if we wouldn't use these cards ourselves, we wouldn't recommend them!
* NOTE: We are proud that the majority of cards that we list (about 60%) are cards that don't advertise with us― almost all of our competitors ONLY list cards that advertise with them. About 40% of the credit card offers that appear in this article are from credit card companies from which we receive financial compensation (these cards are listed as such on our site). They are noted above with an asterisk.
*CONTENT UPDATE: Shortly after publishing this post, the fed raised interest rates by 0.25%. The rates in this article have been updated as displayed by the card issuers to match their current rates as of April 10, 2017.
The bottom line is that we don't know of another site that prominently lists as many non-advertiser cards! Please note that rates are current as of the publishing date of this article and should be verified prior to applying.
Co-written by Curtis Arnold, a nationally recognized consumer advocate and founder of CardRatings.com, the pioneering website that started posting the first credit card ratings online around 20 years ago, and Shane Tripcony, personal finance blogger and web marketing consultant. Curtis and Shane are the founders of BestPrepaidDebitCards.com, which provides ratings and reviews of prepaid cards and credit cards.
(Photos from Adobe Stock)
Related
Popular in the Community