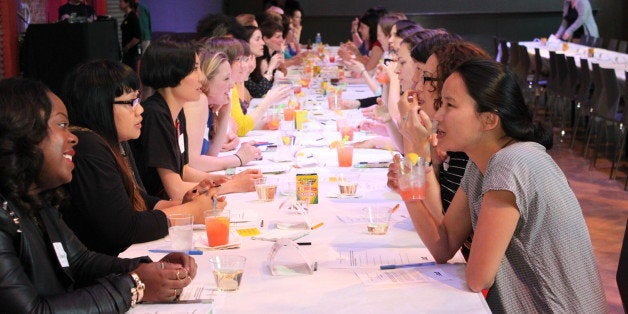 Hillary Frank calls the origins of the parenting-centered podcast she hosts "a selfish endeavor."
Today, it feels a strange descriptor for a podcast now four years old with a robust online community and bicoastal events. But when Frank began "The Longest Shortest Time," the story was different.
"It was a way to make myself feel better," Frank told The Huffington Post in an interview. "I couldn't walk for the first two months of my daughter's life," she said. "I couldn't do the things I imagined I would be able to do as a new mom, like comfort my baby by bouncing her, and getting in the right position to breastfeed her, getting up to change her diaper… I wasn't living up to being the kind of mom that I wanted to be, and I felt like a failure." This isolating experience led Frank to seek out connections in her new town, where she'd moved four months after the birth of her daughter. "It was comforting to me to talk to people and find out that, number one, I wasn't alone, and number two, I had some things that were easier for me than they were for other people."
With over a decade of experience in radio producing programs like "This American Life" and "Morning Edition," Frank saw a podcast as a way to translate this feeling on a larger scale. "I knew that if you stick a microphone under people's faces, you can ask them anything." The format seemed to catch. "Pretty quickly, strangers were writing to me and telling me that they wanted to tell their stories on the podcast, too," she said. "I didn't count on that."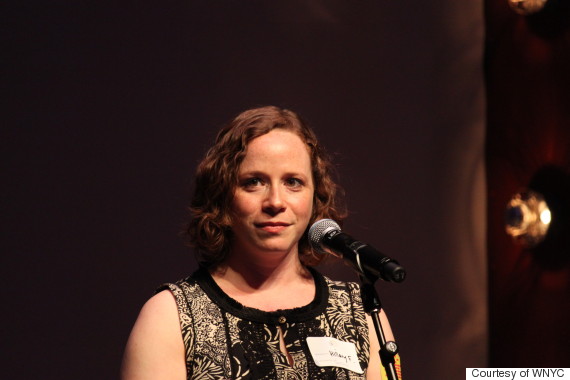 Fans weren't just reaching out to Frank herself -- they found ways to connect to each other, largely through the podcast's Facebook pages, with separate groups for moms and dads. "What I feel from moms is more of an urgency," Frank said. "The topics that are important to them, the way that they've changed after passing into parenthood: a lot of them are taboo subjects to talk about. They can't find a place to talk about them in a judgment-free zone."
Frank brainstormed events to host with the New York public radio affiliate, WNYC, when they partnered with her podcast. "I knew that public radio, or WNYC at least, does a lot of speed-dating events," she said. "I was like, wouldn't it be fun to do speed dating for mom friends?"
Frank knew first-hand how difficult it could be to find kindred spirits as a new parent. She had a hunch she wasn't the only one. "I thought, let's do an event that takes the guesswork out of this for people." The feedback was immediate -- when the events were announced in New York and San Francisco, Frank says they heard back from people in other cities and countries, asking for mom speed-dating to come to them.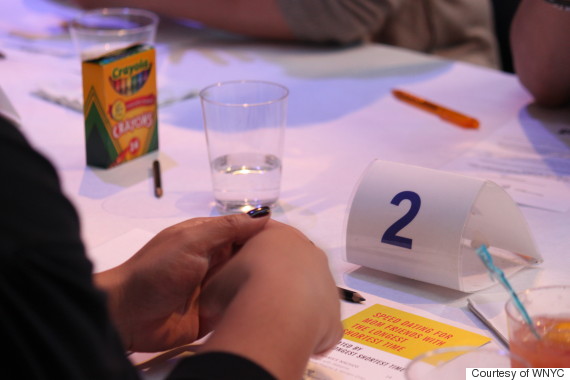 Photos of past events show tables full of women wearing nametags, laughing with each other or goofing around in front of a photo backdrop. All have an icebreaker -- the podcast -- though it's doubtful that's the only common ground. "One of the people who got back to us said she made some friends who lived in another borough," Frank said, noting how difficult it is for far-away mom friends to meet up. "They still see each other. That's how tight the bonds were."
Though the team behind the podcast has no immediate plans for future speed dating events, they have several in the works. You can sign up on the "Longest Shortest Time" website to be notified if one comes your way.
But what can a mom seeking fellow moms do in the meantime? When asked what advice she'd give, Frank said, "going to classes, and just not feeling bad about trying out 'dates' with a few different people. And being OK with not saying yes to a second date if you don't think it's a good match." She laughs and continues, "Just like regular dating, it's not doing anyone a service if you're not really into it and pretending that you are. It's a good idea to meet as many people and different kinds of people as you can. You put yourself out there. Go to the park!"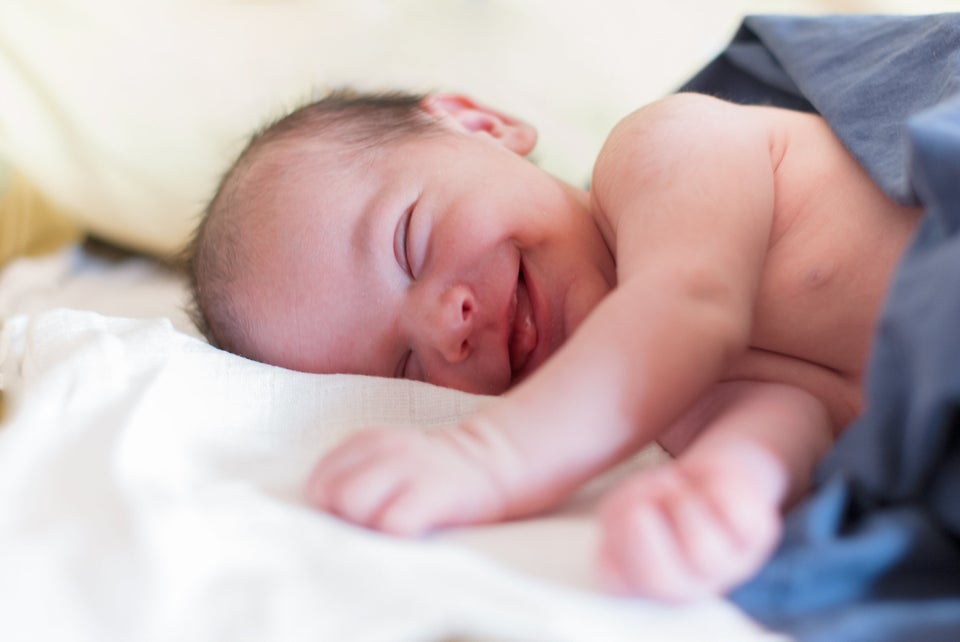 7 Things All New Moms And Dads Need To Know