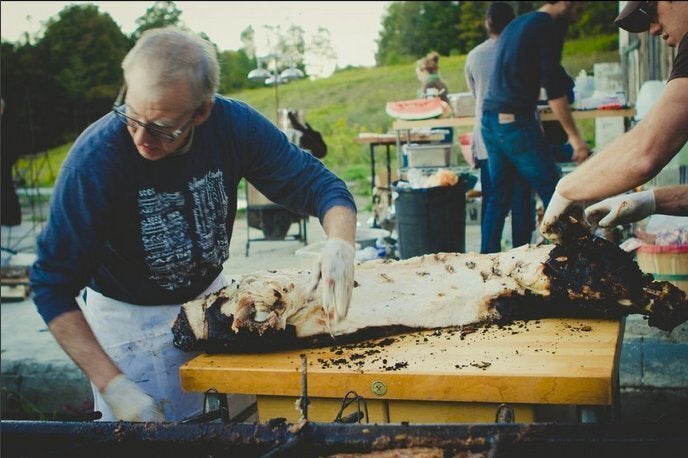 On September 15, 2012 many of the nation's leading thinkers in food media gathered in a restored barn in Rensselaerville, New York to explore the idea of "Old Media, New Media and the False Divide" and discuss the challenges and possibilities of how food stories are told.
Speakers and participants ranged from representatives of leading networks and publications including The Food Network, NPR, Edible Communities, Epicurious, Gourmet Live, and many of the top food magazines, blogs and cookbook publishers to first-time writers and bloggers, independent documentary makers, eager college graduates, and enthusiastic home cooks.
It was part of the LongHouse Food Writers Revival, the first in a series of annual gatherings bringing together thought leaders in food and food media. The events seek to foster community between generations, media platforms, regions and cultures while raising the bar on the nation's food news agenda and stretching the boundaries of how food stories are told.
The event commenced with a Pop-Up Food Magazine -- a series of multimedia presentations from the Revival's many speakers. The day's presentations were themed around Mexican foodways in the Hudson River Valley, culminating that night with a Mexican three pig roast by local Mexican baker and pit master Neftali Duran of El Jardin Bakery.
Katherine Alford of The Food Network started off the Pop-Up Food Magazine with a live cooking demonstration and interview with Mexican food authority Zarela Martinez. NPR reporter Kathy Gunst conducted a live interview with Mr. Duran. Photographer Penny De Los Santos shared stories of her travels through Mexico. Brian Halweil of Edible Manhattan and Edible East End discussed the inseparable eternals: culture and agriculture. An original LongHouse documentary told the story of Mexican food producers, growers, restaurant owners, and tortilla-making-grandmothers in the Hudson River Valley. Participants heard about the future of online multimedia from Tanya Steel, Editor in Chief of Epicurious and Gourmet Live, and Corie Brown of Zester Daily. Finally, top food bloggers Shauna Ahern of Gluten Free Girl and Sara Kate Gillingham-Ryan of Apartment Therapy's TheKitchn.com explored the challenges and possibilities of food blogging.
The day's events were led by longtime food writer Molly O'Neill, founder of Cook N Scribble -- the online classroom, resource, and community for food writers and content creators.
It became immediately apparent that the Revival served as a living classroom, resource, and community for food writers and content creators from all walks of life. As the Pop-Up Food Magazine wrapped up, participants and speakers broke for lunch. Over locally-sourced pizza prepared on-site in a wood burning oven, the first sparks of connection, creativity and community began to fly. Leading publishers connected with burgeoning food writers. Some of the nation's top food bloggers traded notes with food enthusiasts who had just written their first blog posts. College students eagerly listened as NPR conducted live interviews. Young video producers gathered what they could about the inner workings of The Food Network.
By the time the afternoon discussions began -- an open conversation in the barn among speakers and participants about "Old Media, New Media and the False Divide" -- this community of food writers, producers, videographers, photographers, publishers and reporters was eager to share its thoughts about the perils and possibilities of food media. Some worried about the challenge of monetizing digital publications, while others passionately defended food media as art first, business second. Further discussion topics included the changing role of print publications, the exciting possibilities of online multimedia, and the power of food stories to both reflect and drive culture, community and change.
By the time night fell, the Revivalists gathered for Mexican mezcal cocktails, local hard cider and fine wine outside the barn. Meanwhile, Mr. Duran's Mexican pig roast was ready to be served. There were three preparations of Mexican pork: a whole-roasted pig, Yucatan pobil and al pastor. Fire roasted eggplant and squash, smokey coleslaw and deep bowls of fiery salsa sat side by side with the meat. Hand-pressed tortillas were handed out by Margarita Martinez, a Mexican immigrant living in Poughkeepsie, New York.
As Revivalists took in what the could -- from the offerings of this remarkable feast, from the ideas and opinions of the people around them -- it was hard not to imagine that the products of the LongHouse Food Writers Revival would not help drive the course of food media for some time to come.
Will Levitt co-produces LongHouse Food Writers Revivals as the Director of Events at Cook N Scribble. He is a food writer and contributes to various publications including Serious Eats, The Brooklyn Paper, Edible Nutmeg Magazine, CIBO magazine, and his blog Dorm Room Dinner. He is based in New York City.
To learn more about LongHouse Food Writers Revivals and Cook N Scribble -- the online classroom, resource, and community for food writers and content creators -- visit www.cooknscribble.com or follow on Twitter and Facebook.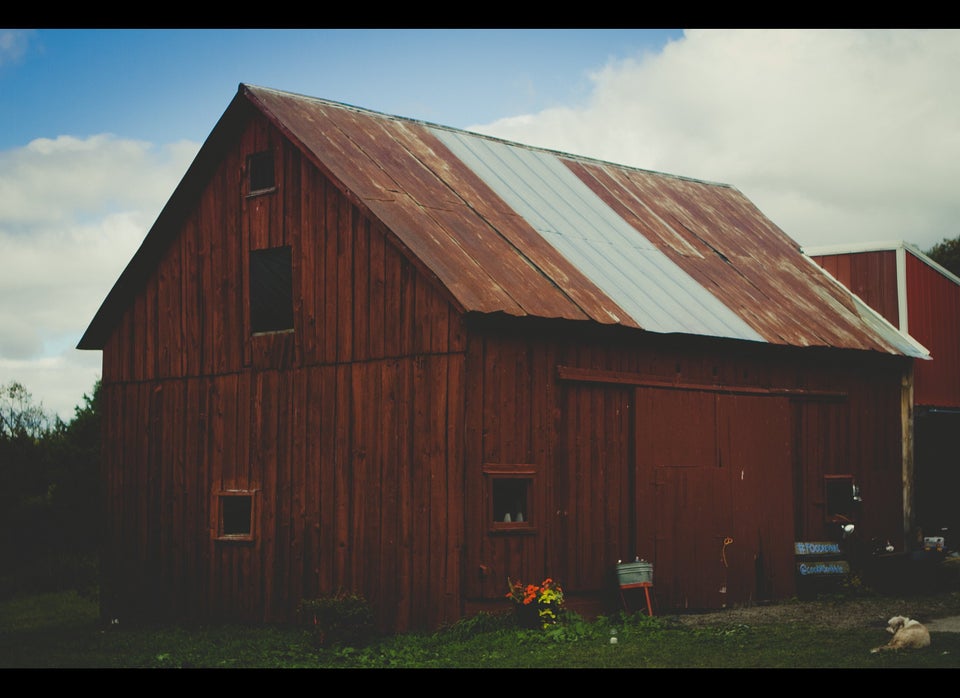 LongHouse Food Writers Revival
Related