 An official investigative report into what went wrong is expected soon, but Dickman pieces together the narrative of events through interviews with friends, family, colleagues and the lone survivor of the Granite Mountain Hotshots, Brendan "Donut" McDonough. A former hotshot himself (he wrote earlier this summer about working with a crew in Tahoe), Dickman writes about the Yarnell tragedy with a level of detail and familiarity that sets him apart.
Other articles, for example, can sometimes describe the emergency shelters that all wildland firefighters carry as if they are umbrellas -- ingenious gadgets that will protect you from the elements. But Dickman conveys the true horror of deploying in one.
"Donut had been trained on what to do if left with no choice but to deploy," Dickman writes. "He'd throw his pack away. He'd bring a liter of water and his radio under the shelter, lie facedown and grab the fiberglass handles, and then, as he'd been instructed, he'd sing or hum or yell to anybody within earshot -- just something to take his mind off the pain. He'd have to paw at the ground beneath his mouth and bury his nose in the cooler air below."
His narrative puts us in the midst of the team -- inside the fire station, along the trail up the mountain, next to McDonough as he served as lookout and, crucially, among the other 19 men as they made their fateful decision to move down the mountain, into the path of the flames:
[Eric Marsh, the team's superintendent] radioed to the plane circling overhead. His transmissions, normally delivered in the deadpan of a true technician, were beginning to betray his stress. Granite Mountain, he told air attack, was moving toward the ranch house they had in sight at the foot of the basin.

Get there and everything would be OK. It didn't look far. A 15-minute hike tops. Eric would have seen the homeowners outside, panicking as they pushed their llama and miniature donkey into the barn before they prepared to weather the inferno that was ripping toward them.

They hiked down the slope, another 500-foot descent through brush into a basin walled with giant granite boulders on three sides. Somewhere closer to the basin's floor than the saddle, the flames appeared from behind the ridge to their left.

One at a time they came face-to-face with a fire that had just burned a seemingly impossible four miles in about 20 minutes. Each of them would have known what it meant. There was no exit.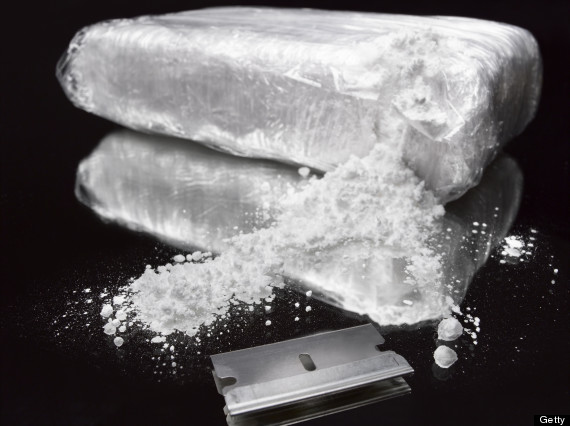 2. At The Center Of A Mexican Drug Cartel's U.S. Operation
"The cartel's scope is staggering," McGahan writes. Sinaloa supplies more than half of the illegal cocaine, heroin and other narcotics that make their way stateside from Mexico each year.
Chicago is the cartel's center of operations. In 2010, according to the Justice Department, the Chicago metro area ranked as the No. 1 destination in the United States for heroin shipments, No. 2 for marijuana and cocaine and No. 5 for methamphetamine. "Chicago is the only U.S. city to rank in the top five for all four major drug categories," McGahan writes.
"I'd say 70 to 80 percent of the narcotics here are controlled by Sinaloa and Chapo Guzmán," Jack Riley, director of the DEA's Chicago office, tells McGahan. "Virtually all of our major investigations at some point lead back to other investigations tied to Sinaloa."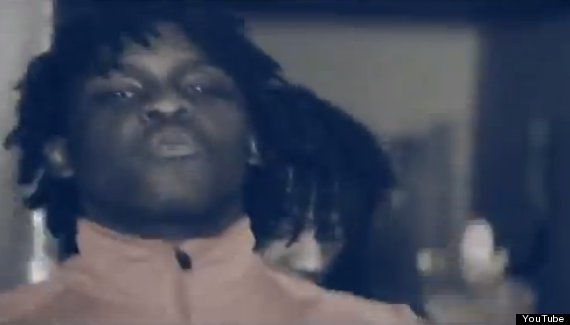 McGahan writes that law enforcement officials often link the cartels to the city's problems with gang violence. But, he explains, "a lot of the murders and shootings that the police call 'gang related' aren't tied to actual gang activity, according to criminologists and police sources. The offender or victim may be in a gang, but the dispute was a personal one."
That assertion is backed up by a new article by Ben Austen in Wired, who takes a deep look at how social media is fueling Chicago's gang wars. "Every day on Facebook and Twitter, on Instagram and YouTube," Austen writes, "you can find unabashed teens flashing hand signs, brandishing guns, splaying out drugs and wads of cash. "
Moreover, the image of gangs as organized crime syndicates -- as popularized by "The Wire" -- is outdated, Austen explains. Today's gangs don't have much in the way of a hierarchical structure, and violence is personal, not strategic.
"Increasingly, disagreements that end in bloodshed have their origins online," Austen writes. "The Chicago police department, which now patrols social media along with the streets, estimates that an astonishing 80 percent of all school disturbances result from online exchanges. "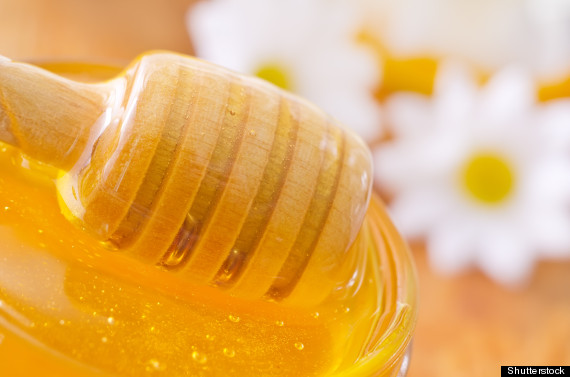 Americans consume more honey than anyone else in the world. But almost none of it comes from China. U.S. beekeepers accused China of selling honey at artificially low prices, and in 2001 the U.S. government imposed tariffs that as much as tripled the price of Chinese honey. But ALW saw an opportunity.
"ALW relied on a network of brokers from China and Taiwan, who shipped honey from China to India, Malaysia, Indonesia, Russia, South Korea, Mongolia, Thailand, Taiwan, and the Philippines," Berfield explains. "The 50-gallon drums would be relabeled in these countries and sent on to the U.S. Often the honey was filtered to remove the pollen, which could help identify its origin. Some of the honey was adulterated with rice sugar, molasses, or fructose syrup."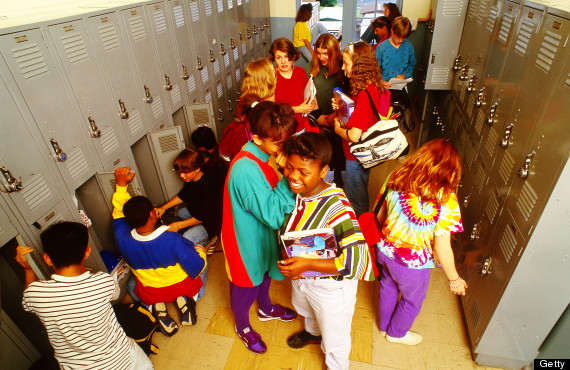 Erin McCarthy has a nice story over at Mental Floss -- perfectly timed for back-to-school season -- on the history of the Trapper Keeper. The brightly-colored three-ring binders, designed to hold your folders securely in place with the help of a flap, were an instant hit when the Mead Corporation launched them in select markets in 1978 (and nationally in 1981). "This just might be the most fantastic product we've ever launched," Trapper Keeper inventor E. Bryant Crutchfield recalls telling a regional sales manager at the time.
Indeed, Trapper Keepers have become a cultural icon. To date, 75 million have been sold. And McCarthy's piece is full of great anecdotes about the product's conception, launch and evolution. Crutchfield even digs out some early prototypes and other memorabilia.
It's a nice trip down memory lane for Americans of a certain age. Or perhaps not such a nice one. HuffPost's Mike Ryan tells McCarthy that he was the only kid in his elementary school without a Trapper Keeper, still a searing memory. "I'm sure there were others," he tells McCarthy. "But I certainly didn't notice them because they weren't worth noticing because they didn't have a Trapper Keeper."
REAL LIFE. REAL NEWS. REAL VOICES.
Help us tell more of the stories that matter from voices that too often remain unheard.
BEFORE YOU GO
PHOTO GALLERY
Great Political Names