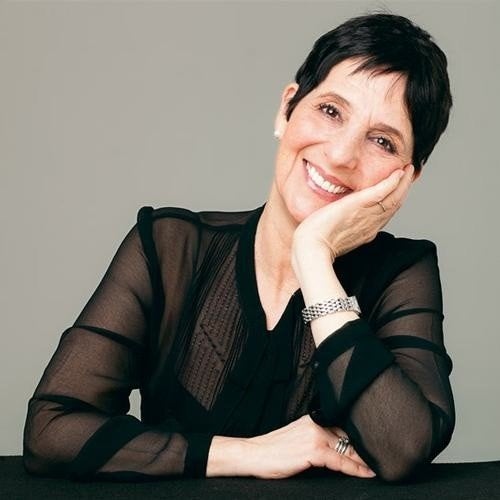 As she began rehearsals for her new cabaret show, Loni Ackerman had one stipulation: she would not sing "Don't Cry for Me, Argentina."
"I hate the song -- it just does not work out of context," Ackerman says of the Andrew Lloyd Webber stalwart. The 63-year-old star, who played the title role in "Evita" to great acclaim in both Los Angeles and New York in 1981, recalls a particularly nerve-wracking experience she had one night before the show's now-iconic balcony scene. Suddenly, her opinion of the tune softens. "Maybe it's just that I'm claustrophobic and afraid of heights," she quips with more than a touch of nostalgia.
From her Broadway debut in 1968's "George M!" to her recent turn in "Sunset Boulevard" at Long Island's Gateway Playhouse, Ackerman is able to wax poetic about 40 years' worth of theatrical experiences, both monumental and trivial. Ackerman's now-storied musical resume -- as well as what she describes as a "rarefied" childhood on Manhattan's Upper West Side, where her family friends included Bob Fosse and Gwen Verdon –- is explored in her latest act, "Next to Ab-Normal," which returns to New York City's Metropolitan Room on Oct. 7.
The daughter of Tony and Emmy-winning producer Cyma Rubin, Ackerman initially dreamed of becoming a ballerina, but life in the grueling world of professional dance soon shifted her sights to musical comedy. "I was the dancer who sang, the singer who dances, the singer who moves, and the singer –- and the latest, 'Oh, you're not dead,'" Ackerman jokes. "You have to follow your strengths and just go with them."
While "Next to Ab-Normal" is essentially a testament to Ackerman's four-decade career, the show's autobiographical slant wasn't the star's initial intent. At the urging of director Barry Kleinbort and musical director Paul Greenwood, Ackerman began jotting down memories, while the trio began creating a set list that eschewed standards in favor of torch songs, contemporary pop and Broadway rarities. Penned during an early stint in Paris, one of Ackerman's original compositions also made the cut despite having a rather unusual claim to fame (it became the theme song to an X-rated French film).

"I knew I didn't want anything negative or dark -- that'll be the next show," Ackerman says. "These are songs I've always loved, but a lot of them came by accident." Each number was carefully selected to introduce another personal story, whether it's a memory of her earliest auditions (Hugh Martin's "The First Girl in the Second Row") or an explanation of her later decision to take a break from show business to raise her two sons (James Taylor's "The Secret O' Life") while teaching acting and improv. Other highlights include a heartfelt tribute to "Sweet Charity" composer Dorothy Fields ("Pink Taffeta Sample, Size 10"), whom Ackerman lovingly refers to as "Grandma Rose," as well as a Lloyd Webber segment in which the performer offers up vestiges of her triumphs in "Evita," "Cats" and "Sunset Boulevard."
These days, theater for Ackerman is a family affair; not only is her husband Steve Kennedy a Broadway sound designer, but sons Jack and George are both active in the Off-Broadway scene. As "Next to Ab-Normal" reflects, Ackerman's ability to belt a tune hasn't weakened, even though she admits to a few pre-performance jitters as she prepares to hit the Metropolitan Room this weekend.
"Even though it's you out there and you're not hiding behind a character…the hardest thing can be finding your own voice," she says. "You have to expose yourself, you have to share yourself and let the audience know you, but not ask for love."
Take a look at some of Loni Ackerman's most iconic roles below:
Before You Go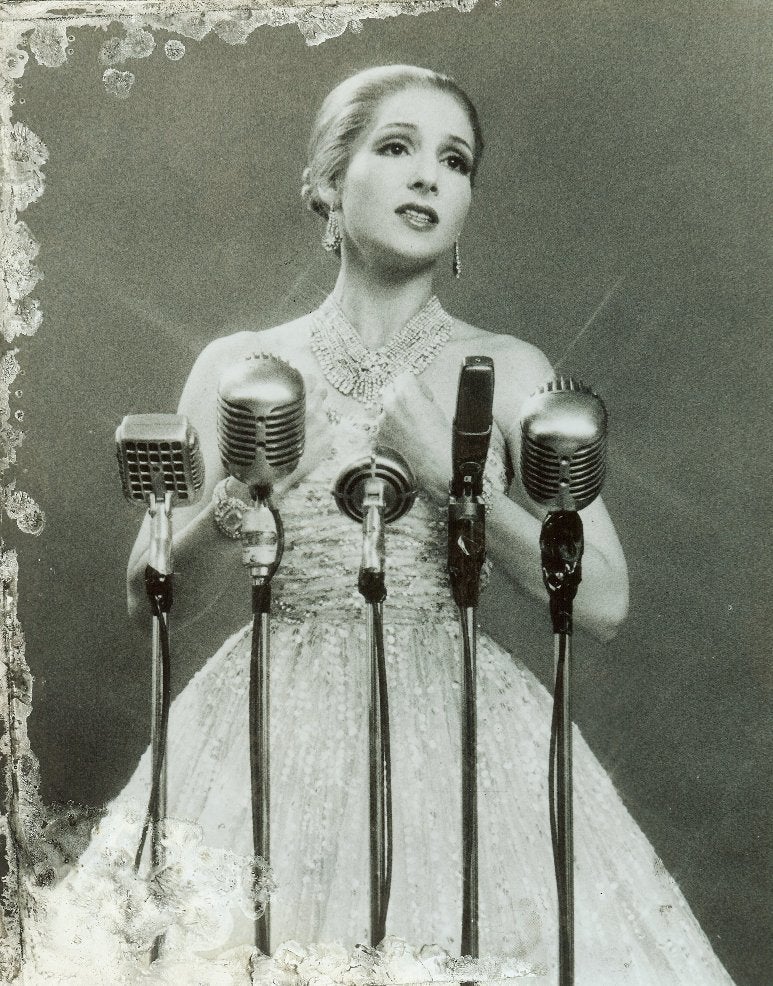 Loni Ackerman's Great Roles
Popular in the Community