This is Hennessy, a six-year-old French bulldog who lives with his humans David and María Maceo in Tampa, Florida.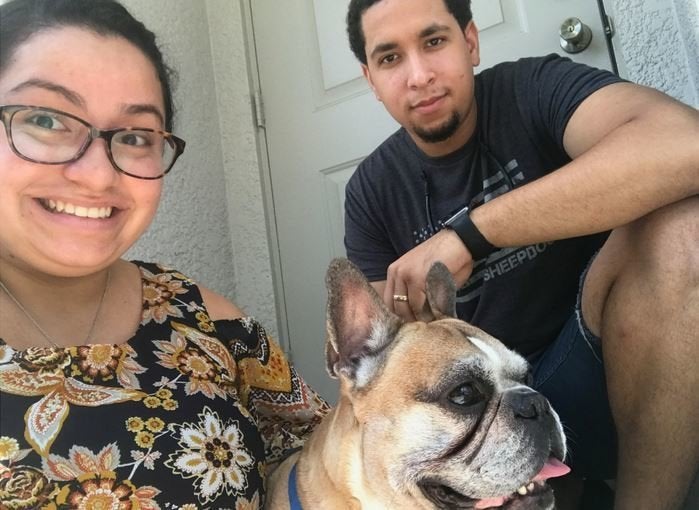 "My brother built his dog a separate room in his house!" Al wrote in a tweet that has over 123,000 retweets and 346,000 "likes" since Friday.
Fancy, right? Some on Twitter noted that the little nook is more spacious than your average city apartment:
Hennessy has everything in his room: A comfy bed, primo lighting and even framed photos of his humans and his late doggy brother, Patron, who passed away a year and a half ago. (RIP, Patron.)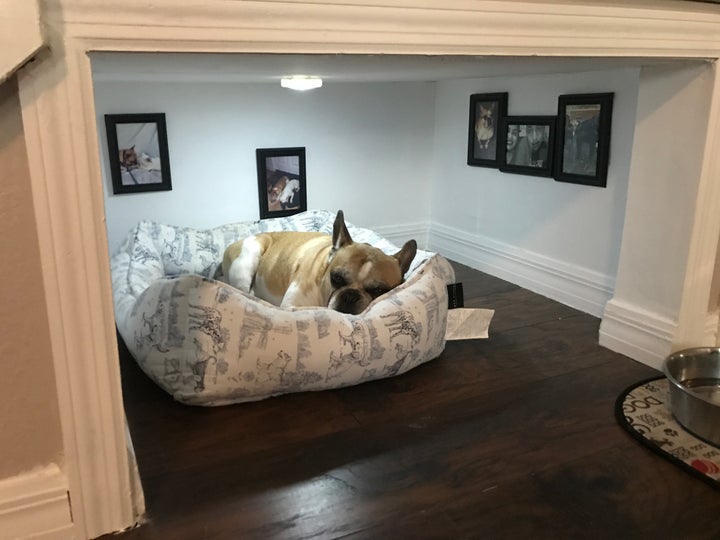 In an interview with HuffPost, Maceo said building the room under the staircase combined two of his favorite things: Fixer-upper projects and providing a better, more luxe life for his dog.
"It was something I knew Hennessy was going to appreciate," Maceo said. "I like to take on projects and after researching on Google, I knew I could make this one happen."
He definitely made it happen. Look at how comfy and contented Hennessy looks now!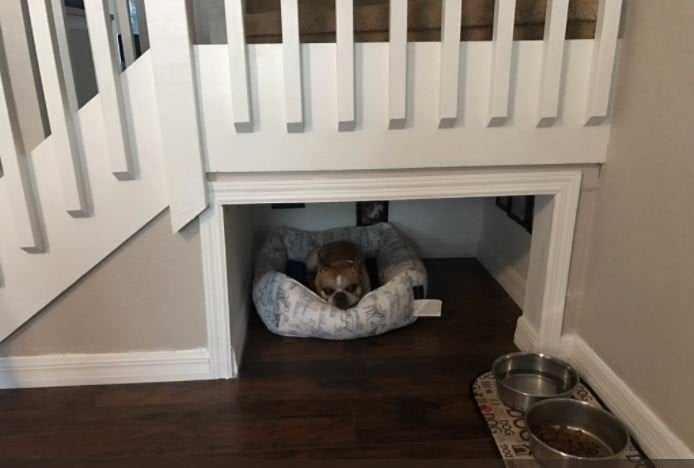 Maceo said he worked on the renovating the space over the course of three Sundays and overall, it took about 16 hours to complete.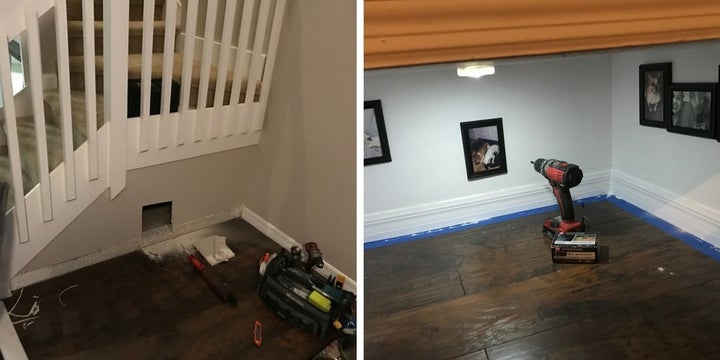 Some on Twitter wondered if Hennessy's new home was structurally sound:
The answer to that question? Yes, of course, only the best for this 'lil canine king.
"I made sure to remove the 2x4s and reinforce the beams with 4x4 to hold the extra weight," Maceo told us. "Then I made my wife jump on top of the stairs to make sure everything was good."
Last week, Hennessy's hard-working human finished the project. As you can see, the spoiled little guy is adjusting to apartment just fine.
"Hennessy loves his new room," Maceo said. "He sleeps in there at all times. If I'm watching TV, he's in there along with all his toys."