The fossil fuel industry is desperate. They're searching the earth for more and more extreme forms of energy, hoping to get the last of the oil, coal, and gas out of the ground before it's all gone.
With this extreme desperation for fossil fuels comes extreme behavior. Russian oil giant Gazprom is trying to get the last of the oil and gas out of the Russian Arctic, an extreme endeavor likely to cause massive disruption to that delicate ecosystem, in addition to fueling catastrophic climate change.
And when Greenpeace activists tried to peacefully demonstrate against this oil giant, the terrifying photos below show how the Russian military responded.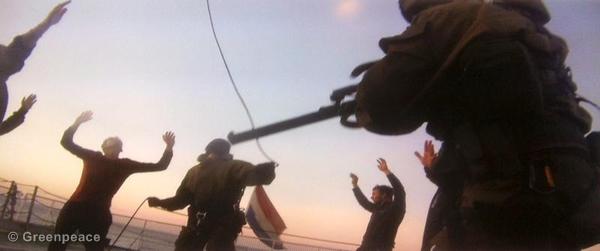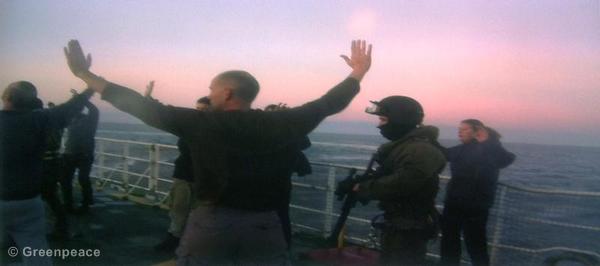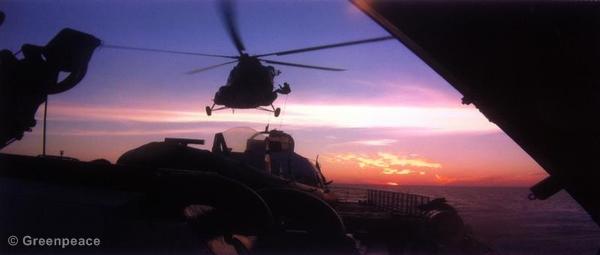 As Kumi Naidoo of Greenpeace International says, this is now the most serious threat to Greenpeace's peaceful environmental activism since agents of the French secret service bombed the Rainbow Warrior and killed our colleague Fernando Pereira because we stood against French nuclear weapons testing in the Pacific. Three decades later the activists of the Arctic Sunrise, including American ship captain Peter Willcox, also took a stand, this time against the powerful vested interests of the oil industry. And they could now face the prospect of up to fifteen years in a Russian jail.
I call on people from across the world, anybody who ever raised their voice in support of something they believe in to stand with us at this moment demand the release of the Arctic 30 and an end to Arctic drilling.