Technology is around us everyday to make our lives easier and the efficiency that comes with a smart home is undeniable. In this week's episode of Hardwired I decided to try out some products to smarten up my own home after a quick visit with the pros.
I first met with Carley Knobloch, an HGTV Home Technology Expert to learn about how a smart home makes things easier and more efficient in a downtown LA apartment powered by Control 4. Basically, everything was controlled from one interface--imagine full control over the shades, lights, TVs, and security systems from your iPad or phone!
These home automation systems can range in price from $1,500 to the $100,000s. I found a couple of products that work within smaller budgets to get a similar affect. The Nest Smart Thermostat is great because I can heat and cool my house remotely by using the app and learns my habits to be more efficient.
Parrot Flower Power helps keep your plants alive. You can add it to any flowerpot and it detects sunlight, water, fertilizer and more. The app can monitor up to 1,000 plants to help you put that green thumb to work.
If you're concerned about security the DropCam Pro is a security camera with free live streaming. After setup you can easily monitor rooms via the app on your phone and you can even talk through the camera to whoever's in the room!
How would you set up your own connected home? Join the conversation by tweeting @aoloriginals, @ijustine, #AolHardwired #gethardwired!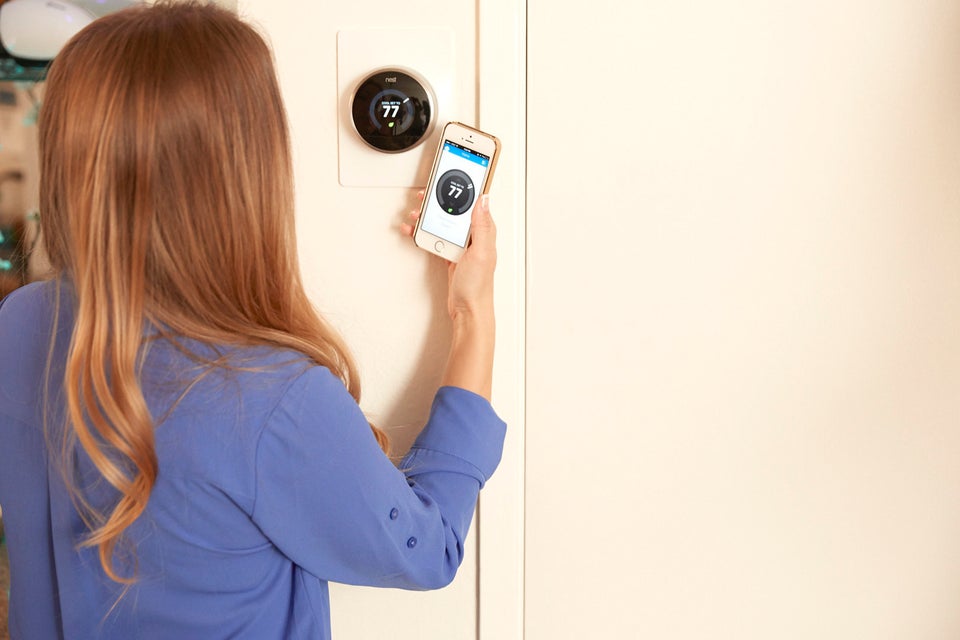 Smart Home - Hardwired Ep8 with iJustine
Popular in the Community