The sport of fencing is probably the last thing any music aficionado would associate with indie rock. Unless you happen to be in a band of brothers who grew up together in New Orleans, relocated to Nashville and are now trying to get a creative project called Airpark off the ground.
Fans of a Music City-based outfit called the Apache Relay should already be familiar with Airpark, a tighter, more condensed and cohesive unit now after the number of members in the groups dropped from six to two. But with a couple of Fords in their promising future after the Apache Relay ran its course, Airpark is open for business.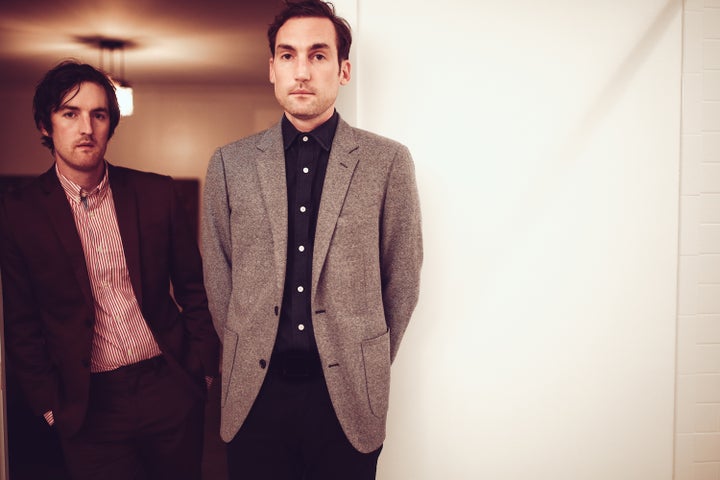 The Ford brothers — Michael Jr. and Ben — are the sole singers, songwriters, guitarists and proprietors of Airpark, and in the past year have made two EPs (Early Works, Volume 1, Early Works, Volume 2) released six months apart, and played more than 100 shows while trying to get their act together the second time around.
"The hardest part about starting a new band is building awareness around the project in a time when there is so much noise out there," Michael said in response to some email questions for this article.
With the premiere today (Dec. 6) at HuffPost of their new music video for "Le Tigre," the propulsive lead single from Airpark's second EP, the Fords pump up the volume and clearly prove they are back in attack mode.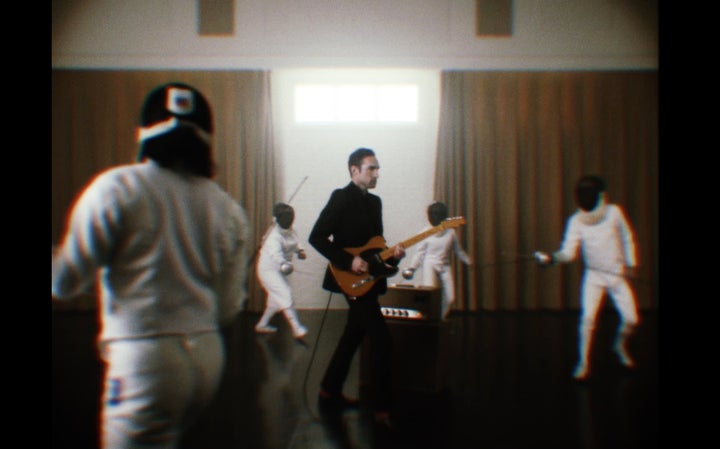 Representing that course of action in the video directed by Nashville transplant Ry Cox are selected members of the Music City Fencing Club. "Those guys were incredible and very generous with their time. Clearly, we couldn't have made this video without them," said Michael, still a "proud" ex-resident of New Orleans, "a city that not only tolerates self-expression but encourages it." Now 29 years old, he was relocated by Hurricane Katrina in 2005 and graduated from high school in Florida before moving to Nashville in 2006.
The video concept was a "group effort," Michael said, "but the fencing element came from Ben. He'll frequently have strong visual ideas associated with our songs. We were in the very early stages of tracking 'Le Tigre' and he kept going on about fencers and how it felt reminiscent of the regal yet aggressive nature of the tune."
Ben, 30, who moved to Nashville in 2005 to study Music Business at Belmont University, wasn't totally owning up to his fencing expertise, though, saying: "Half the reason we started playing music as kids was because we were terrible at sports. Our parents had us try everything and the music stuck. That being said, mom is pretty athletic and a yoga master. She could probably go full Kill Bill if it was necessary."
"Le Tigre" isn't nearly as violent or bloody as any of Quentin Tarantino's films but the "regal yet aggressive nature" is an apt description for the song and music video filled with sharp objects, churning electric guitars, creepy crawlies, a slithering snake and an abundance of mask appeal. Take a look at it now, then continue reading to discover more about Airpark's emergence and how the Fords feel about hitting the brother lode.
AIRPARK AND REC: 6 MORE QUESTIONS FOR MICHAEL FORD JR. AND BEN FORD
1. How has the transition been from the Apache Relay to Airpark?
Michael: "We took a full year to write and record with no preconceived notions. After having been in Apache for six years, we weren't looking to rush into anything. We're really happy with where the sound landed. It's been really creatively refreshing. For us, evolution as an artist is imperative and ours, with Airpark, has felt very natural and unfiltered."
2. How did you arrive at the name for the new band?
Ben: "We went through many in our reclusive year of writing. Some good, some bad, almost all taken. Oddly enough, we live right next to an old airpark that's been repurposed for recreational use. We looked into using it as our band name and it was miraculously available and didn't seem overly contrived. Nice and easy for folks, too."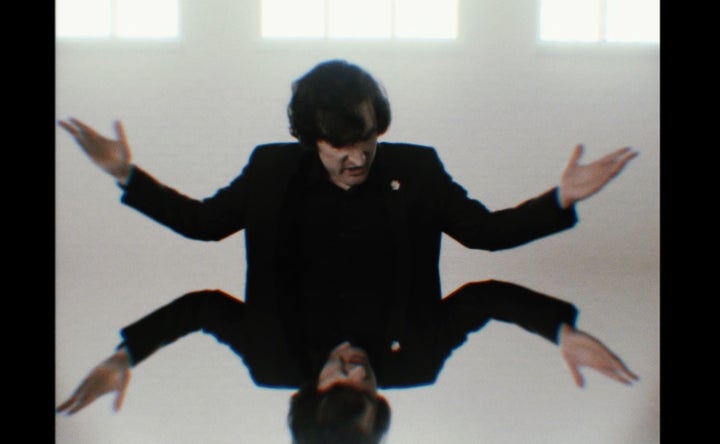 3. How did you find director Ry Cox for the "Le Tigre" music video?
Ben: "Ry came highly recommended and we were fans of his work with our bud Andrew Combs on his 'Blood Hunters' video. I've noticed across the board with his music videos that there's a kind of immediate otherworldly element to them for the viewer. Our experience shooting with him was quick paced and high energy and wonderful. It would be great to do more and go even further with it. Michael and I have always been inspired by longer cinematic music videos (i.e. Michael Jackson's 'Thriller')."
4. What are the best and worst parts about being in a band of brothers?
Michael: "Best part about being in a band with your brother … straight talk, no BS. Worst part about being in a band with your brother … straight talk, no BS."
5. Which "brand" of brothers do you identify with the most and why?
a. The Allman Brothers
b. The Everly Brothers
c. The Isley Brothers
d. Noel and Liam Gallagher
e. None of the above (feel free to to add your choice)
Ben: "Hmmm … equal parts Everly and Gallagher, I think. Everly Brothers for the harmonies and turtlenecks — Gallaghers for the chin-out music and occasional disagreement. Michael and I used to go at it as kids. Our mom would regularly tell us to go settle it in the backyard."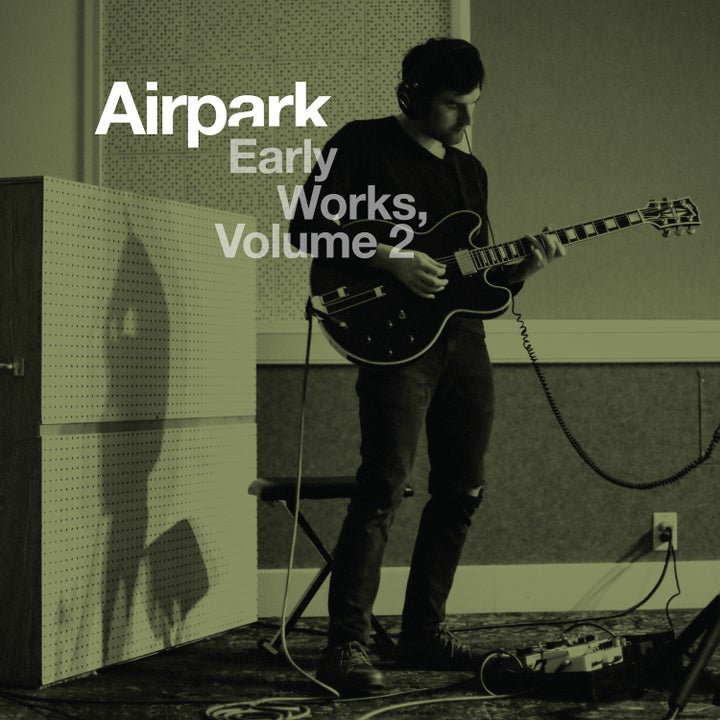 6. What future recording/touring plans do you have for Airpark? Will there be an Early Works, Volume 3?
Ben: "We're very much liking the EP format right now (having released Early Works, Volume 1 in March and Early Works, Volume 2 in September). As a new band, it feels important to us to release smaller amounts of music more frequently. We're trying to get on and stay on radars and there's also something really nice about the immediacy of it. Usually, you make a full length and it comes out six months later and you're already sick of the tunes. The cycle with an EP is much shorter, so it's fresh for us and the listener. Will there be an Early Works, Volume 3? Perhaps. Or maybe even singles that come on out on 45s."
Michael Bialas is a journalist and photographer who enjoys writing about entertainment and sports for a number of online publications, including HuffPost and No Depression. Follow him on Twitter: @mjbialas
Popular in the Community