San Francisco's Department of Public Health had a problem: the only thing growing faster than the number of bikers pedaling though the city's streets was the number of bike-related accidents.
For a city with the stated goal of upping bike ridership to 20 percent of all transit by the year 2020, improving safety is a paramount concern--especially when a recent study by the San Francisco Municipal Transportation Agency found that a vast majority of the city's bike routes are for "experts only."
Looking for an innovate way to address this problem, the city reached out to an unlikely source: a class of undergraduate art students at the San Francisco-based California College of the Art, who partnered with Silicon Valley tech giant Intel.
Students Laurel Deel, André Luiz Dias Leal, Alex Quinones-Bangs and Guy Noren decided that, instead of attempting to solve this problem by building a better bike infrastructure, it might be more effective to simply go about building a better biker.
The students thus created the Look System bike helmet, which employs haptic feedback to alert riders to incoming threats. In English, that means the helmet senses when a car, or other large object, comes in close proximity and vibrates in the object's general direction, giving riders a literal "heads up" that they may be about to get in an accident.
"There's this bad perception among bikers that living with a certain level of danger is acceptable," explained Deel. "Bikers should be able to maintain their own bubble of personal space."
The helmet is able to tell the difference between a rider coming up on a parked car and a car that suddenly moves into his or her space. In addition, the helmet collects all of this data, hopefully allowing future city planners to better determine which spots pose the most danger to riders.
"Bikers have close calls with cars every single day, but they are hardly ever reported so its hard to know exactly where they are happening," said Noren.
Noren noted that, while extensive safety testing would need to be done before a helmet like this one could ever be brought to market, the road tests show that the vibrations aren't particularly distracting to riders.
The team has completed a working prototype of the helmet; however, said prototype is fairly rudimentary.
"Part of the challenge in making this work is that some of the technology necessary to having this function at an ideal level doesn't exist yet," noted Leal.
Google employs similar object recognition sensor technology in its self-driving cars, but that equipment takes up the automobile's entire trunk and requires a large antenna on the roof--two spacious luxuries your average bike helmet can't afford.
Additionally, all of the computations would have to be done using an on-board computer, something that also takes up space. Outsourcing that task to the cloud would slow down the helmet's feedback loop, which would need to be near-instantaneous in order to be effective.
The class's professor, Indhira Rojas, explained that the overall goal of the project was less about developing a fully functioning project from scratch than was it was about pushing forward the ideas about what's possible when it comes to bike safety--both with Intel and the city of San Francisco.
"We see this as planting a seed inside of a big engineering company that could eventually make some of these projects real," she said.
Check out a concept video made by the students showing the helmet's ultimate potential in the video above.
Before You Go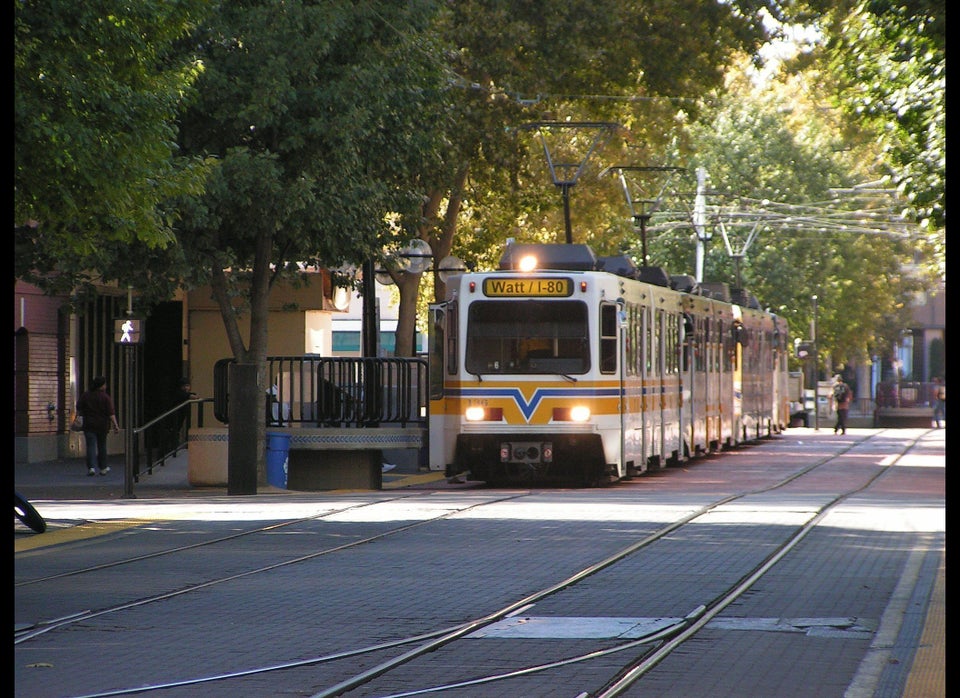 America's Top 50 Bike-Friendly Cities
Popular in the Community