Liam Francis Walsh is a rare breed: A working, urban-dwelling adult who doesn't own a smartphone. The New Yorker cartoonist -- whose recent work mocks our cultural tendency towards Internet addiction -- describes himself as a "late adopter" of technology. According to Walsh, he began to see the humor in our constant interactions with mobile devices when he first ran into a lamp post while texting.
Walsh's recent cartoons seem to have struck a chord with New Yorker readers. One in particular, depicting a man at a bar who is wearing a dog cone to keep from looking at his phone, triggered thousands of comments on the New Yorker's website. Scroll down to view the cartoons below.
"It's hard sometimes to observe [your habits] and look at your own culture," Walsh tells the Huffington Post. "When it's sneaked into our lives, to figure out what's absurd about the way we live every day is challenging, but rewarding."
Although he still struggles to moderate the role that technology plays in his life, Walsh says that not having a smartphone certainly helps keep screen time in check.
"As brilliant as [smartphones] are, it helps me a lot to not be spending my time on Facebook," he says. "But... it's a challenge -- I don't know that I've figured out any balance. It's a daily challenge."
Here are three of Walsh's brilliant cartoons that aptly portray all that's wrong with our screen-saturated culture.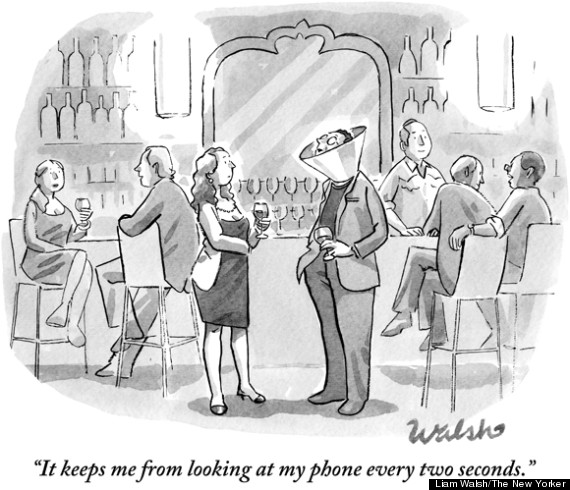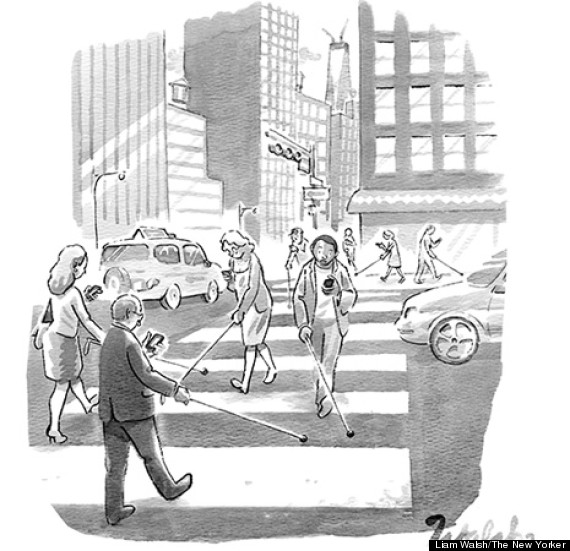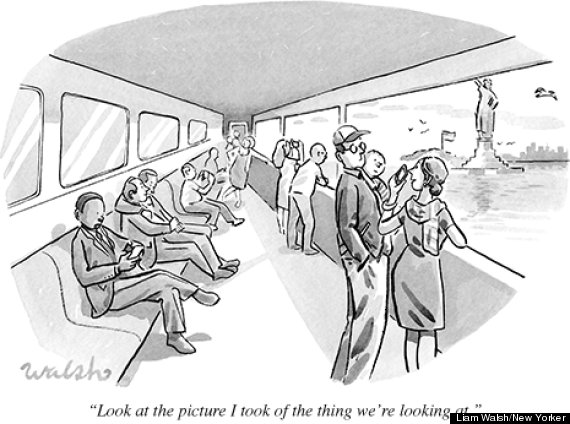 You can see more of Walsh's work here.
Related
Before You Go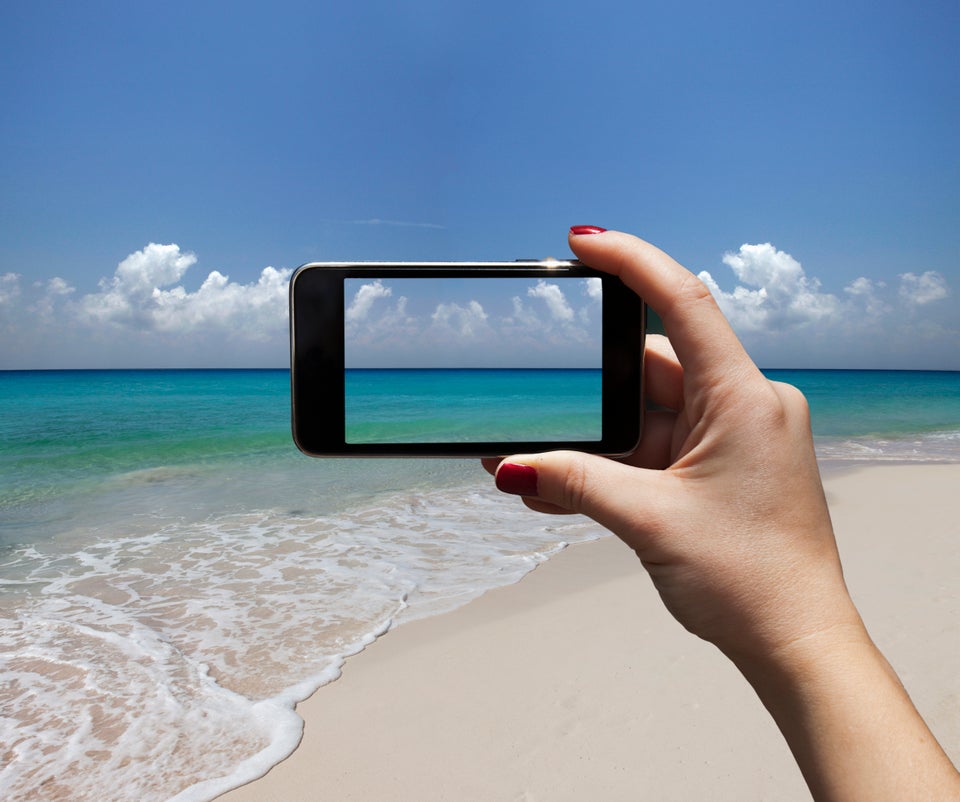 6 Weekend Mistakes To Avoid