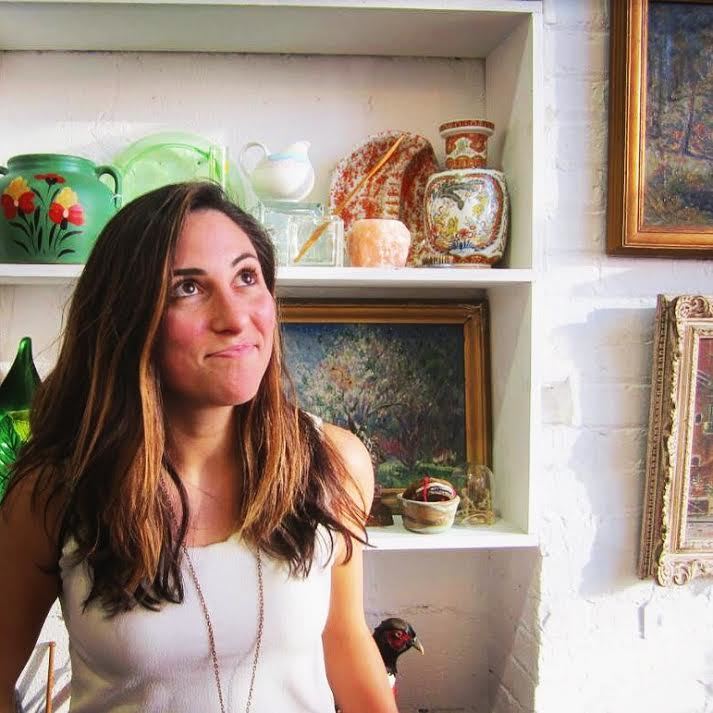 This is just a friendly reminder to look up.
It's a little hint that Things are happening out in the world. That cars are passing, and flowers are blooming, and people might be rolling their eyes as you walk by, because there you go again —you've bumped into someone.
I know, you've heard this many times before. You might even be rolling your eyes this time. Nowadays everyone is urging us to get off of our phones. Everyone is worried about people becoming machines and people getting carpel tunnel and People not even being People anymore.
I'm not so worried about that.
I'm mostly worried about Us losing our authenticity. About us doing things just for the sake of doing them. For Instagramming or Snapchatting or Tweeting or whatever else-ing all us phone-addicted folks are up to these days.
I'm worried about being Fake.
I walked into a store the other afternoon in my very hip Brooklyn neighborhood, and there were only about 5 items inside. I'm sure you could imagine my confusion. How do they pay the rent? What do people even buy?
But, as I turned around I saw people posing against the wall. It was an Instagrammer's dream. The walls were bare except for a very cool signs. There were thoughtful plants on the walls and on the floor. There were splotches of color against the very white furniture.
And, there were notebooks. They were selling notebooks. Not that anyone else noticed anyway — people only stopped in for the clean, crisp, funny pictures they would get.
It made me think: How often do we Do Things for the photo nowadays? How often to we Miss Things, interesting, beautiful things because we're lost scrolling deep through someone's Facebook profile?
I mean, I'm right there with you — I get so lost in the depths of my phone I forget where I am. I pass time on the subway, or at a restaurant when I'm alone, or at my desk as I countdown until 6pm by looking through my little handheld device. I plot out the picture I'm going to take or the caption I'm going to use when I do Something Cool.
It's sad. It's embarrassing, even. I want us all to go back to the days when we did things for fun. When we were there because we wanted to be, not because our Alter Ego suggested it.
So, before the weekend begins, take this little reminder to heart: Look up today.
Check out more thoughts on Growing Up @ my blog, On Adulting.