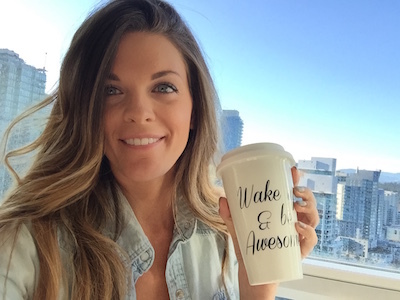 My fantastic run of connecting with amazing people is in no danger of fading and when the incredible Sunny Lenarduzzi popped up on my Twitter radar recently, I needed to know more.
Sunny, who describes herself as a social media and video marketing coach and strategist with a side of broadcasting, is easily one of the most interesting people I've spoken to.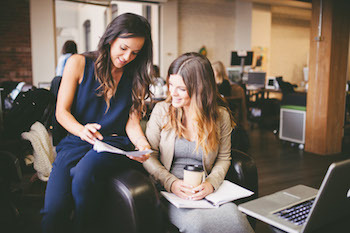 While she's reported the 2010 Winter Olympic and Paralympic Games, Sunny finds herself more and more drawn to the less glamorous side of what she does.
"I find myself most proud of the work I do on a day-to-day basis because I get the most incredible feedback from people saying that I've helped them to solve a problem or I've made an impact on their business. That kind of feedback makes me the most proud of my work," she says.
Like most successful entrepreneurs, Sunny has a clear grip on her "why?" factor. For her, it's all about helping people and adding a little joy and support to someone else's life.
Sunny is really one of those vibrant, larger than life people and while speaking to her, I could feel that positive energy, all the way from the other side of the world (I'm based in Melbourne, Australia while Sunny's in Vancouver).
Passion... we're hearing this word pop-up more and more these days and Sunny describes it as being "... a fire in your tummy, a sparkle in your eyes and a drive that just doesn't seem to go away."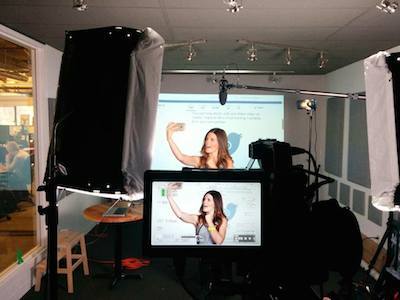 The evolution of the online space has also seen her cleverly use her background in traditional media to combine it with her passion for digital media. Sunny started her first business at just 22 years old and admits to having no idea as to what she was doing.
"... I found magic in figuring things out as I went along and that sense of insatiable curiosity is how I would describe my passion," she says.
Sunny also names her friend Sean Gardner as being one of the keys to her success.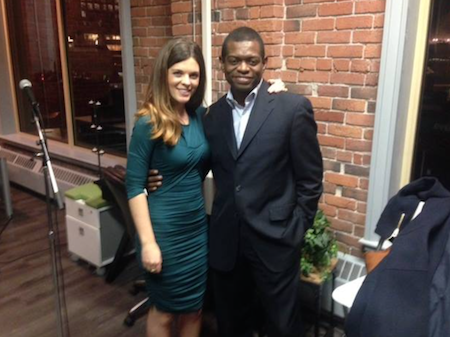 "I've never met someone more generous or more genuinely interested in helping me to achieve my goals."
As you can probably tell by what you've read so far, Sunny is incredibly busy. A quick look at her Twitter page reveals why and take it from me, her handy videos make sense to even the most challenged of people when it comes to video (yours truly).
So, what is Sunny currently focusing on?
"I'm currently focusing on coaching some really amazing clients and building their online presence to communicate messages that matter to a broader audience through social media and video marketing. And I'm also focused on my YouTube channel and continuing to provide helpful tutorials to my audience."
Just to keep things interesting, I asked Sunny who she'd choose to have over for a dinner party (dead or alive). Oprah, Richard Branson, Elon Musk, Bill Gates and Ghandi... Now that's one dinner party we'd all like to attend!
As I wrapped up my chat with Sunny, I asked her for one piece of advice to pass on. I'll leave it to Sunny to have the last say:
"Don't listen to fear. There will always be doubts and that nagging voice telling you that you can't, but the more you just do it and achieve things you once thought were impossible, the more that voice becomes silent."
Want to see how easy video is? Have a watch of Sunny's clip. You'll find many more free videos from Sunny online.
REAL LIFE. REAL NEWS. REAL VOICES.
Help us tell more of the stories that matter from voices that too often remain unheard.