Doreen Tracey – who passed away last Wednesday while being treated for pneumonia at a hospital in Thousand Oaks, CA -- had a complicated relationship with The Walt Disney Company.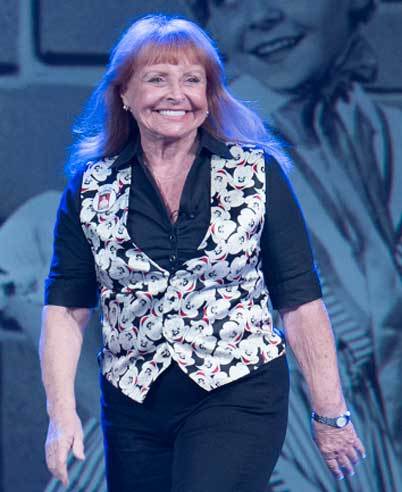 How so? Well, this story that Jennifer Armstrong shared in "Why? Because We Still Like You: An Oral History of the Mickey Mouse Club" (Grand Central Publishing, October 2010) should give you some idea of the challenges that this performer faced in her post-Mouseketeer career.
Picture this: It's January of 1968. At this point, it's been almost a decade since the last episodes of the original "Mickey Mouse Club" show have been shot. And the now-25 year-old Tracey has gone to extremes to distance herself from that particular Disney television production.
How extreme? Doreen's spent the past year touring Vietnam with the USO. Trading her formerly demur Mouseketeer sweater & ears for a skin-tight t-shirt, white go-go boots and mini-skirt, Tracey has choppering from base to base as she entertains the troops. Performing covers of then-popular 1960s songs like "Hold On, I'm Coming" and "We've Gotta Get Out of This Place" with her band, Doreen and the Invaders.
Anyway … It's the middle of the Tet Offensive. And Tracey & her band have just finished playing for the Army's Seventh Calvary. And as Doreen begins taking her bows, one soldier in the crowd starts singing "The Mickey Mouse Club March." And then the whole audience joins in.
As Armstrong recounts in her book:
At first Doreen was crushed. Would she ever be known as anything except a Mouseketeer? And yet (as the singing continued, Tracey) felt a proud swelling in her throat and tears dampening her face in spite of herself. Nostalgia overwhelmed her as the war-torn soldiers belted "M-I-C – See you real soon! K-E-Y – Why? Because we like you!" Who could deny the emotional impact of an audience full of warriors, mid-quagmire, with the world's most innocent song, from the world's most innocent kids' show, bubbling up from their memories and wafting out of their mouths?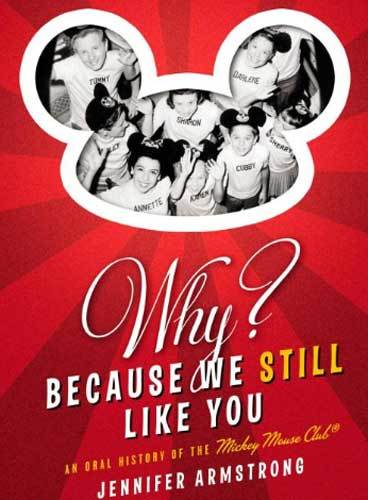 "Every time I performed, I wanted to get away from the Mouseketeer thing," Doreen says. "I wanted (to be identified) as an entertainer on my own. But I couldn't escape my past."
The irony here is that – prior to agreeing to become one of the original Mouseketeers on "The Mickey Mouse Club" TV series (which aired on ABC every afternoon Monday – Friday from October of 1955 – August of 1959) – Tracey actually already had the makings of a very promising start when it came to a career as a child performer. She had parlayed an appearance in The Farmer Takes a Wife (i.e., a Betty Grable film that 20th Century Fox released back in July of 1993) into a guest spot on NBC's Colgate Comedy Hour.
But when a casting agent from Disney called the dancing studio that Doreen's Dad ran, saying that Walt was looking for talented young people to appear on a television project that his company was planning … The Tracey family saw this as a huge opportunity for their then-12 year-old daughter.
"That's what Walt himself once told me after I'd aced my audition and then actually signed a contract to do 'The Mickey Mouse Club,' " Doreen once told me during a 2015 phone interview. "He cautioned me that appearing on his TV show would probably have a huge impact on my career. But neither of us knew how right he was."
And Walt … He really loved what this talented youngster was doing on "The Mickey Mouse Club" TV show. So much so that – when production of this daily ABC television series was on hiatus – Disney would then find Tracey roles in motion pictures that his studio was producing at that time like 1956's Westward Ho the Wagons!
"The film that I wish Walt had gone forward with, The Rainbow Road of Oz, I was supposed to have had a really great part in that movie," Doreen continued. "I was supposed to have played the Patchwork Girl of Oz. Bobby (Burgess) and I actually shot a version of the song that my character was supposed to have performed in that movie – Bobby was supposed to have been the Scarecrow to my Patchwork Girl. And that number then aired on ABC as part of the Disneyland TV show's fourth anniversary."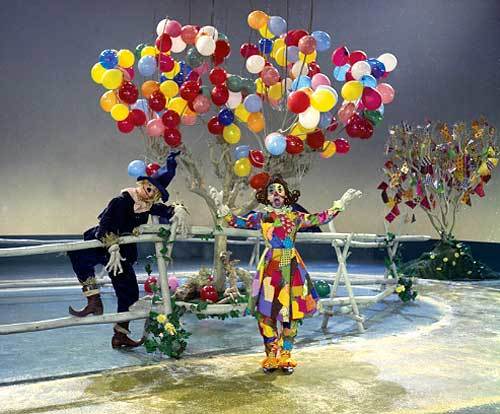 Unfortunately, when Walt opted to shut down production of "The Mickey Mouse Club" in May of 1958 (largely because Disney was reportedly upset with the number of commercials that ABC tried to cram into each daily airing of this kid's show), he also pulled the plug on "The Rainbow Road to Oz." And Tracey … Well, to hear her tell the story, she was then typecast at the age of 15 as "… that girl who used to be on 'The Mickey Mouse Club' show."
Which (to be blunt) kind of Doreen crazy in her late teens and early twenties. Which is why – in order to show the world that she was now a full-grown woman, rather than forever a Mouseketeer – Tracey married Robert Washburn on May 7, 1961. Given that this wedding took place just a month after Doreen had turned 18 … Well, is it really such a surprise to learn that – just 15 months later – it ended in divorce?
Mind you, there was at least one good thing that came out of this very brief union. And that was Doreen & Robert's son Bradley. And since Tracey was determined to provide for this child, she then worked all sorts of show biz-related gigs. Doing everything from working as the opening act for performers like George Gobel, Trini Lopez, the Mills Brothers, and Neal Sedaka to trying her hand at songwriting over at Crown Records.
Once she returned from entertaining the troops in Vietnam in the early 1970s, Doreen then transitioned to a position in promotions. And during the years that she worked at Warner Brothers Records, Tracey took great pride in the part she played in helping to launch the careers of the Doobie Brothers, Tower of Power and Frank Zappa.
But that said, Doreen still found herself dealing with colleagues who just couldn't see past her appearances on "The Mickey Mouse Club" TV show. They continued to view Tracey as that girl who used to dress in a Mouseketeer sweater and wear ears.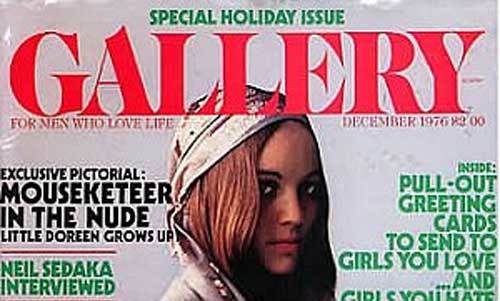 Which is why – in an effort to make a definitive break from her Disney-related past – Doreen agreed to appear in the December 1976 issue of "Gallery" magazine. That men's magazine trumpeted Tracy's appearance with a headline that read "… Exclusive pictorial. Mouseketeer in the nude: Little Doreen Grows Up."
That 5-page pictorial proved to be so popular that – less than 3 years later – "Gallery" asked Tracey to do another shoot. This one – which the magazine heralded with a "Mouseketeer Doreen Back (And Front) By Popular Demand" headline – was considered especially heinous by Mouse House managers at that time. Largely because (as Tracey recounted to Armstrong in "Why? Because We Still Like You: An Oral History of the Mickey Mouse Club") this article featured a photo where she flashed …
… the camera while posing near the actual Walt Disney Productions employee entrance at 500 S. Buena Vista Street. "I'm in a trench coat. I'm walking at Alameda and Buena Vista – that used to be our parking lot where we would also play baseball. It was like six o'clock in the morning and the guard wasn't on duty when we shot it. And there's a big sign that says PROPERTY OF WALT DISNEY STUDIOS. I thought it was brilliant."
Disney management obviously didn't share Tracey's opinion. Which is why – for a time – Doreen wasn't allowed to appear at any Mouseketeer reunion events. Which (given the main reason that Tracey had agreed to appear in "Gallery" was that she'd actively been looking for a way to put "The Mickey Mouse Club" behind her) initially suited her just fine.
But then – as Doreen continued to have success while working at Warners (She spent decades working at that studio and eventually became a valued member of their anti-piracy unit) – Tracey found that she now missed all of the friends that she'd made while working on "The Mickey Mouse Club." She found herself looking back fondly on moments like when Doreen & Annette had stolen some cigarettes from a hairdresser on the Disney Lot and then secretly smoked them out behind the sound stage. Thrilled that they'd now somehow made the jump from being Mouseketeers to becoming bad girls.
Given that Tracey shared all of these once-in-a-lifetime adventures with her fellow Mouseketeers (EX: Appearing as an aerialist in the "Mickey Mouse Club Circus" at Disneyland Park. That 1959 tour of Australia with Jimmy Dodd where they were mobbed by 4000 screaming teens at the airport in Sydney), she then decided to make amends with Disney. See if there was some way that everyone could possibly get past those pictorials.
Happily, given that the "Mickey Mouse Club March" actually includes the phrase " … you're as welcome as can be," I'm pleased to report that Disney execs eventually did come to overlook Doreen's appearances in "Gallery" magazine. Which is how Tracey was then able to spend so many happy hours with her fellow Mouseketeers meeting with fans at events like Disneyland's 50th & 60th anniversary celebrations. Not to mention the 2015 D23 EXPO.
So with apologies to Thomas Wolfe, sometimes you can actually go home again. Especially if you're someone like Doreen Tracey, a genuinely accomplished woman who was also enough of a show business pro / self-aware enough to realize that sometimes the smartest thing you can do for yourself is A) just let go and then B) get out of your own way.
Tracey is survived by her son, Bradley, as well as two grandchildren, Gavin & Autumn. She was 74.
Related
Popular in the Community