There have been some really horrible stories going around regarding coaches on the internet recently. People have been taken advantage of, lied to, stolen from and misguided. Unfortunately, because the coaching industry is not regulated any one can call themselves a coach....and they do.

Here are a few things you can look for in your coach to help you determine if your coach is truly coaching, how to measure it and if the relationship is one that will benefit you.
1. Some coaches choose to go through the process of certification..like me. There are 2 bodies that certify coaches the ICF and the IAC. Just because a coach isn't certified doesn't mean that they don't know what they are doing. Nor does it mean that they do because they are. The governing bodies that certify have a code of ethics for the coaches that serve underneath them. A certified coach has trained under them and will be operating from that place of integrity and ethics.
2. Coaches are not therapists or counselors. We also aren't consultants. The concept of coaching is based on the belief that you have exactly what you need in order to get through whatever you are facing. So we will ask you questions to help you get thru rather than give advice. Some coaches do advise or consult more than others, like I do. But be aware of how your sessions go. Your sessions are about you not about the advice you get.
3. Although you should have a good rapport with your coach your sessions are about you. Your coach will do some talking but it should be 80% you and 20% your coach. Your sessions are about your growth.
4. Be aware of your coaches' policies. What happens if you miss a session or come late? What happens if they do? What happens if you get sick? Can you put your sessions on hold? What happens if the COACH has to cancel? What is their refund policy? Be an informed buyer.
5. Coaches need coaching too. Although your coach is coaching they should also be in a relationship where they are being coached and growing. Every one should be getting better and engaged in the growth process....including your coach. If they aren't being stretched can they stretch you?
6. Your coach should be actively engaged in their own development. Be aware of the blocks your coach may have. We are all human beings so this happens with coaches too. If your coach is downloading their career and sitting in on all the freebies but isn't actively investing in their own growth there may be a limiting belief there. Do you want to receive support from a coach that should be helping you grow that has limiting beliefs themselves and isn't working on them?
7. Each coach will have several packages available to you. The 90 day package is the sweet spot. Anything less is a waste of money because it is likely that you won't have enough time together to see the growth you'd really need. I understand wanting to "try it out." But I am also aware of releasing a client before they are ready....and it sucks. 90 days gives a coach enough time to grow you and not leave the job half done.
8. Experienced coaches usually don't trade money for time. You will likely not find a coach that charges by the hour. The reason is because you are not buying a coaches' time you are buying their expertise. You are buying value.
9. Again, you are buying value! Can your coach provide YOU with value? Because coaching is an intimate relationship your coach can actually do harm if they don't know what they are doing through misguiding you. Be aware of how you feel about the support you are getting. Is the support you are receiving serving you? If it isn't be honest about that. Have a conversation. At the same time growth hurts. Is the coach stretching you and you are being resistant to that? Or are you being mislead?
10. Cheap coaching seems great. Who doesn't like a deal? Cheap coaching though subscribes to the limiting belief that you can't afford the goods. It also says that you do not have the resources to get them. It says, I don't believe you are equipped to do this. I am sure THIS number will be a sore spot for some, but it is true. As a coach I believe that you have the resources AND the smarts to find the support you need to invest in your next best steps. If a coach comes into the relationship not believing in you it will set the tone for everything that follows.
11. Although you may not experience huge growth from session to session you should be able to look back over your time with a coach and see growth. There will not always be sparks and fireworks. It can be gradual.
12. Coaching is work on your part. Not every ego is ready for a coach. Your coach will be honest with you. If you aren't ready for that you may not be ready for a coach. Everyone is not a coaching candidate hence the discovery call.
13. Have fun! Although coaching takes work have fun and enjoy the process. Don't wait to celebrate your wins once you're done. Celebrate the journey.
Coaching is truly a wonderful process. I hope the above helps you have a starting point for hiring and working with one. Being aware is key.
Akia, a Bronx native and the product of a single parent household that has not let the concrete jungle dim her light. Akia has acquired a ton of life lessons as a teen activist for the under-served and under heard. She went on to pursue a collegiate education at Wilmington University, among others, and majored in Business Management and Information Technology. Akia is also a certified Life Coach through The Coach Training Academy and is a member of the well-respected International Coach Federation.
Throughout her professional career Akia has held many executive positions including stock broker to high net-worth clients near NYC's Wall Street as well as the esteemed position of Certified Financial Planner (CFP). She has worked for many well-known and respected companies including Citibank, JPMorgan, Apple, Google and Microsoft.

She is also a very ambitious entrepreneur that has owned more than six companies and has served as a business coach, on a consulting basis, for four others. These unique experiences have helped shape Akia into the dynamic woman she is today. She's built this vision brick by brick and acquired life lessons along the way.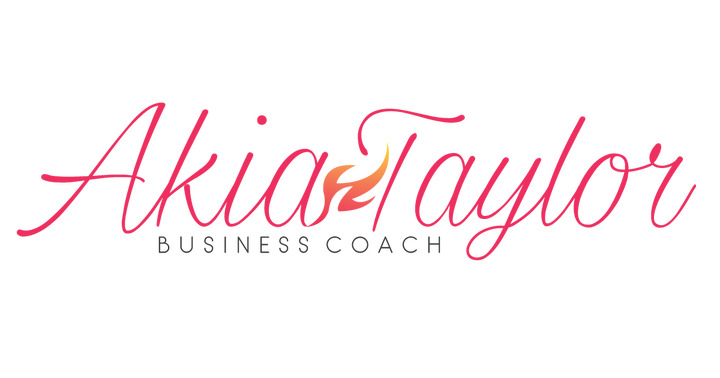 Popular in the Community