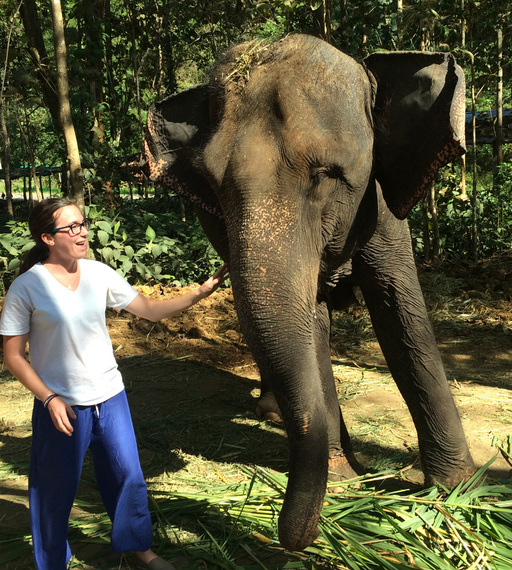 Tourists from around the world visit northern Thailand to experience the majesty of elephants in their natural environment. For many it is the highlight of their Asian trip and interacting with, bathing, feeding and riding the elephants is a once in a lifetime experience. However, it often comes at a hidden cost with many agencies and tour groups exploiting the elephants, forcing them to work under inhumane conditions that damage their health and psychological well-being. Elephants are extremely intelligent and it is particularly distressing to witness them suffering needlessly. One example of this is the chairs the elephants are forced to wear which could lead to permanent spinal injuries as well as chafing and damaging their skin, causing severe pain. However, the use of chairs maximizes revenue for the owner as more riders can fit on one elephant. This mistreatment is not just limited to the elephants. The 'mahouts' (elephant caretakers) are often stateless Burmese refugees who are rarely paid for the work they do. Mahouts are completely dependent on their employers and face the constant fear of deportation or arrest if they do not adhere to their camp's rules.
For an ethical elephant experience, one should choose the organization wisely. The Chai Lai Orchid is an eco resort based in the mountains of Chiang Mai that allows guests to immerse themselves in nature while promoting human rights and rescuing elephants from a nearby camp. This social business offers the unique experience to play freely with the elephants, bathe them, and ride them bareback. Alexa Pham, the owner of Chai Lai, seeks to bring about a positive shift in elephant tourism and hopes to set an example for the humane and ethical treatment of both elephants and mahouts. Chai Lai tours want visitors to connect with elephants in a way that is responsible and respectful of their status as magnificent, wise, and sensitive animals.
Chai Lai is also part of an anti-trafficking NGO - Daughters Rising - that is working to educate and empower Burmese refugees and ethnic minorities within Thailand as a way to equip them against traffickers. The training program runs six to eight months at The Chai Lai Orchid where the girls learn English, transferrable business skills, and are offered economic independence; all of which gives them the tools they need to be a force for good within their communities as well as a chance to plan for a future they once thought was out of reach. In a beautiful and unique setting, you - the traveler - can have a life-changing vacation that changes a little bit of the world at the same time.
If you can't make the trip, but still want to help change the world, please learn more at www.chailaiorchid.com
Donations to the cause: www.crowdrise.com/dollarsfordedefriend or http://daughtersrising.org/donate/.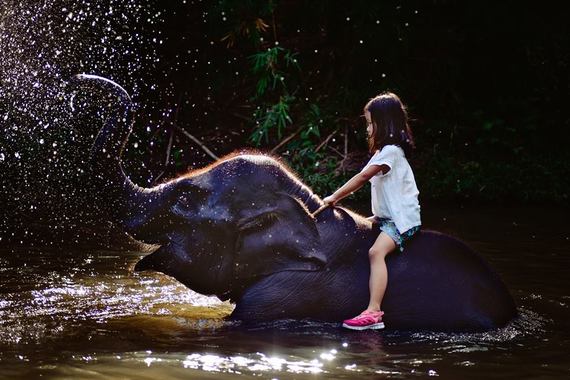 Other possibilities that give back:
Boon Lott's Elephant Sanctuary
Overview: A homestay experience where visitors help bathe elephants and walk them to release sites as well as gather their food and perform secondary duty with the local community.
www.blesele.org/
Beesanctuary Elephant Sanctuary
Overview: A retirement home for elderly elephants to live free in their natural environment that hosts a volunteer program.
www.bees-elesanctuary.org/
Ionian Eco Villagers, Greece.
Ionian Eco Villagers works with nonprofit Earth, Sea & Sky to provide a unique holiday experience through conservation, eco-friendly activities, education, and immersion in local culture.
www.relaxing-holidays.com
Community Action Treks, Nepal
Community Action Treks, a UK tour operator organizing trekking tours in the remote areas of Nepal, works with its not-for-profit organization partner, Community Action Nepal (CAN/CAT), to safe-guard cultural heritage and the well-being of local communities, including trekking porters.
www.catreks.com