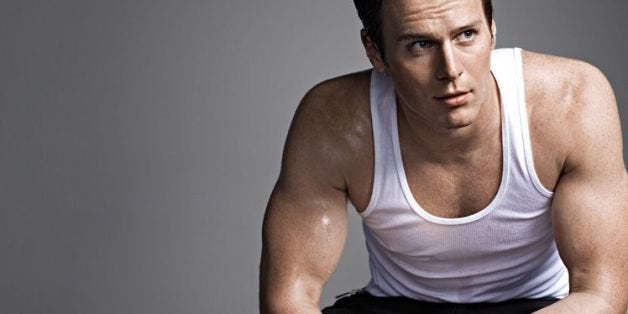 "Looking" stars Jonathan Groff, Frankie J. Alvarez and Murray Bartlett spoke at length about the hotly anticipated new HBO series in a revealing new interview with Out Magazine's Christopher Glazek.
The new show, which debuts Jan. 19, has drawn inevitable comparisons to two other HBO stalwarts, "Sex and the City" and "Girls," particularly in its portrayal of three gay friends who are looking "for love" instead of "for right now." But as the cast and crew points out, "Looking" is considerably different in tone from its two celebrated, female-centric predecessors -- and not just because it's set in San Francisco as opposed to New York.
"Our show is less about people at the beginning in their twenties figuring out who they are, and more about people stepping into their lives in their 30s and 40s and finding their place in the world," said Groff, who plays Patrick, a 29-year-old video game designer who is looking for love in all of the wrong places.
Writer-director Andrew Haigh, whose other credits include the indie gay hit "Weekend," says the show's central characters are "not aspiring to be rich. They're not aspiring to have lots of sex. They're aspiring to have happier lives, more fulfilled lives."
He added, "All the characters are from different socioeconomic backgrounds, different ethnicities — that can happen a lot more readily in the gay community. What you connect to initially is your sexuality, not your age or where you've been to school."
Check out a selection of photos of the 'Looking' stars below:
BEFORE YOU GO
PHOTO GALLERY
'Looking' Stars Do Out Magazine