For stars Frankie J. Alvarez and Murray Bartlett, however, "Looking: The Movie" represents more than just a fond farewell to the series, which struggled to find an audience during its brief, two-season run despite critical acclaim. It was an opportunity to reunite with a cast and creative team they fondly refer to as a "family" for a full-length project with director Andrew Haigh, whose 2015 film, "45 Years," became an awards season darling.
"We got the call that the show was canceled, and it was the same call that we got the information about the movie. It was a bittersweet feeling," Alvarez told The Huffington Post. "More often than not, these shows get canceled, and there's no sense of closure for the characters. But there's also no sense of closure for us as actors, for the family we created. To close it out [by] making an original Andrew Haigh film was just perfect. It was a blessing."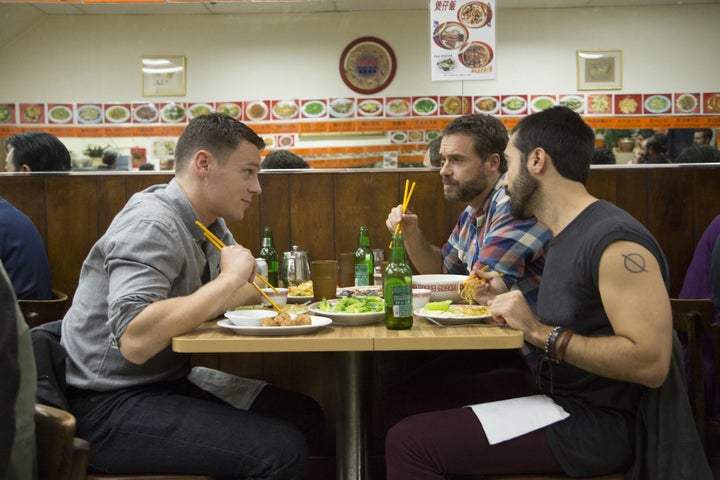 The movie, which airs on HBO this Saturday, picks up a year after the series left off. Romantically challenged techie Patrick (Jonathan Groff) returns to San Francisco after fleeing the city a year earlier when his relationship with boss Kevin (Russell Tovey) went south. Back on the West coast, Patrick finds that the lives of his best pals have evolved in surprising ways. Tortured artist Agustín (Alvarez) is gainfully employed and crazy in love with adorable bear Eddie (Daniel Franzese). Meanwhile, Dom (Bartlett) has fulfilled his long-held dream of opening a restaurant, but his love life is at a standstill. Then, of course, there's Richie (Raúl Castillo), the salt-of-the-earth, Mexican-born barber for whom Patrick may or may not still harbor unresolved feelings.
As those plot points suggest, "Looking: The Movie" perfectly maintains the graceful, slice-of-life tone that polarized TV viewers, some of whom were expecting a gay take on "Girls" or "Sex and the City," during the series' brief run. Those who didn't embrace the show's emphasis on individual relationships over large-scale melodrama may still not be won over, but for Bartlett, the movie's 90-minute running time takes "the strengths of the show and really showcases them."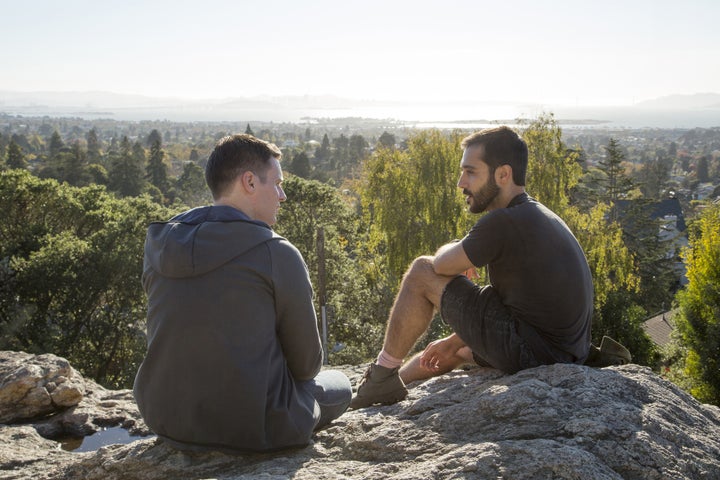 Of course, the series was subjected to more than its share of online criticism from many in the LGBT community, too, with some arguing that they didn't see their own lives represented in the show's central trio who were, by some accounts, "too gay," or even worse, "boring." (SPOILER ALERT: as Doris, perennial scene-stealer Lauren Weedman silences those criticisms with a line that's easily one of the film's most memorable)
Although he and Alvarez said they weren't fully prepared for the online vitriol, Bartlett now feels that the strong reactions "made sense" in hindsight.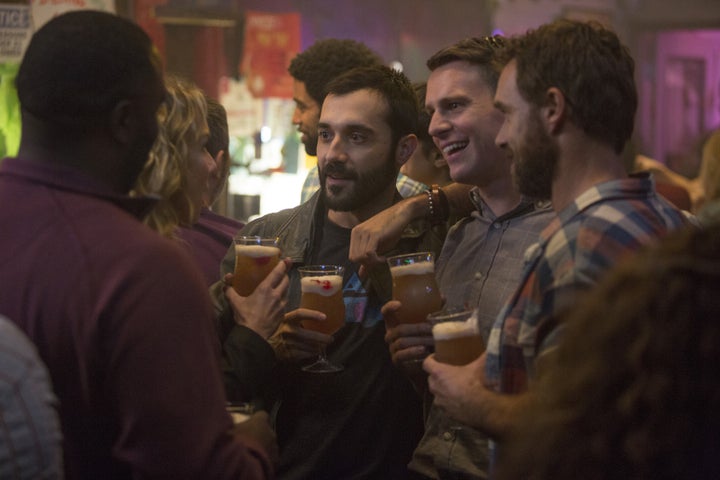 "The responses were surprising in a way, because we all loved the show so much and believed in the show so much and were just planning it, moment-by-moment, and going for honesty," he said. "There's a lot of pressure on a show representing a specific community from that community to represent every aspect of the community, and there's especially a lot of pressure when that community is rarely represented in the media. But I think it sparked a lot of really great conversations within the gay community about how we want to be represented and what the representations out there are. In that way, the show was really healthy in the bigger picture."
Ultimately, the climax of "Looking: The Movie" hinges on whether or not Patrick and his friends will skip off into the California sunset having found true love and happiness. To that point, it presents an ending for the show's central trio that's certain to give some viewers the warm fuzzies. Whether or not it's a satisfying one is open to interpretation – an unconventional, non-Hollywood choice that, according to Alvarez and Bartlett, is exactly what creator Michael Lannan and Haigh were going for.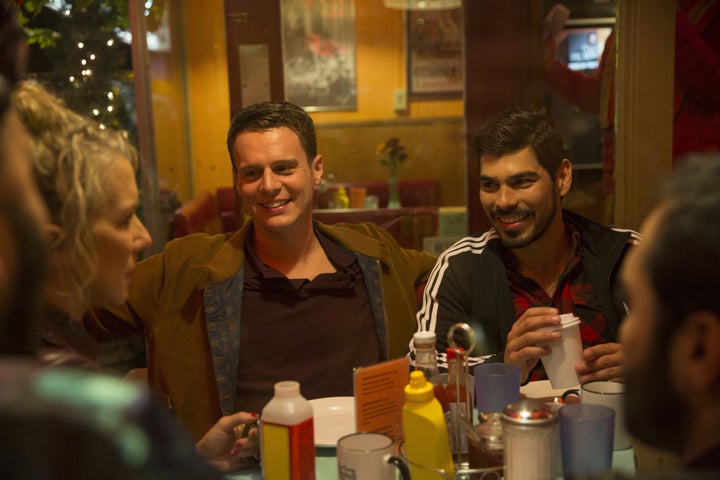 As far as the show's legacy is concerned, Alvarez hopes that "Looking" moved the cultural needle at least a bit in terms of helping audiences view LGBT-specific programming as something other than just niche TV.
"I've had a few, conservative straight friends who watched the pilot, and they were like, 'This isn't for me, but I'll watch the second one and the third one.' The power of storytelling opened up their point of view," he said. "My hope is that we can have shows with LGBT at the forefront that speak to a larger community, and that people will see themselves in those characters. That, hopefully, is the testament we leave behind."
"Looking: The Movie" airs on HBO July 23. Check out the trailer above.
Support HuffPost
Every Voice Matters
Before You Go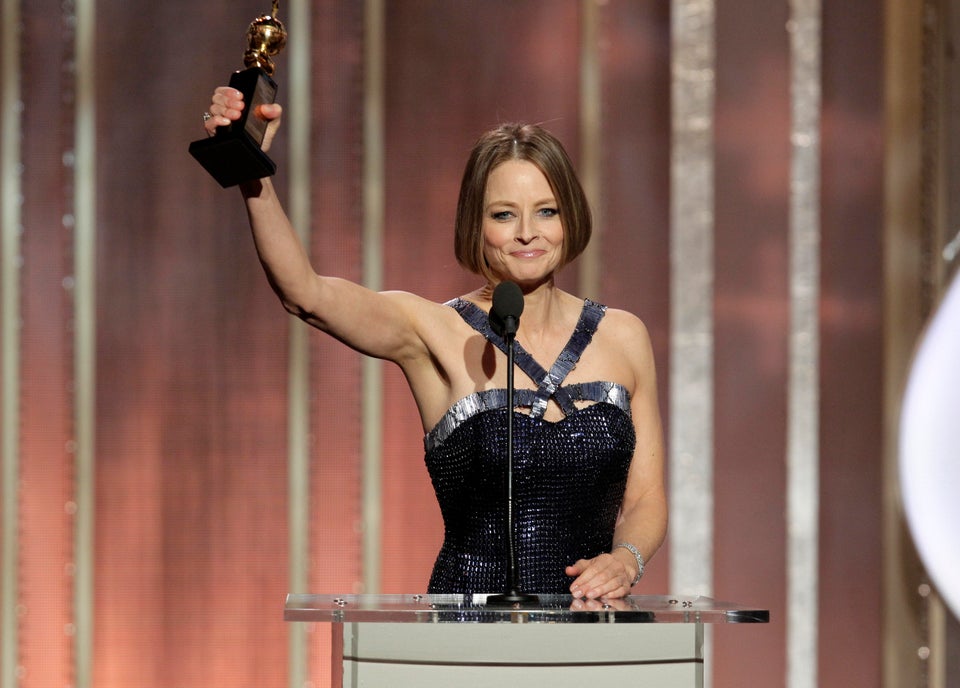 Celebrities Who Have Come Out As LGBT
Popular in the Community