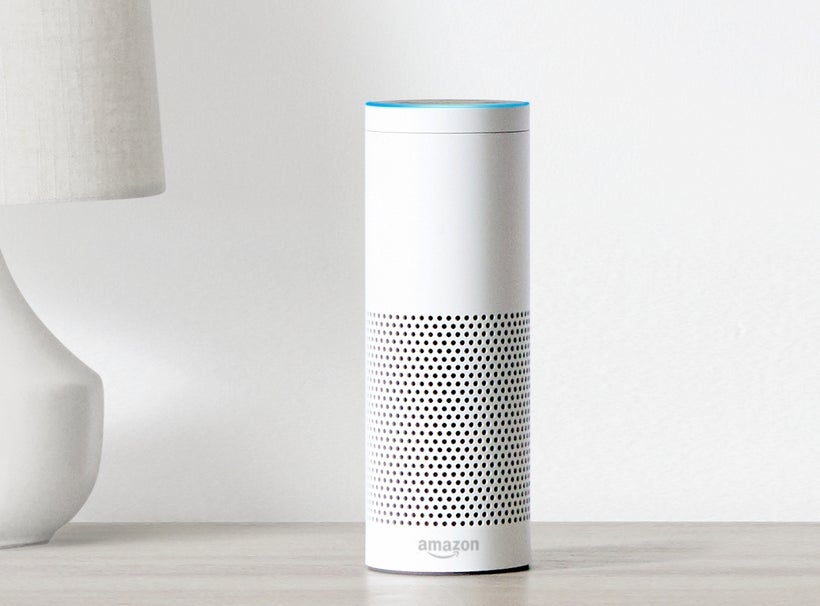 At the end of this month, Amazon will start selling its new stylish Alexa-enabled Echo smart speakers, the Echo ($99.99) and the Echo Plus ($149.99).
If you're thinking of investing in one of these new Alexa-enablers – wait. You're soon going to have a LOT of voice-control smart speakers to choose from.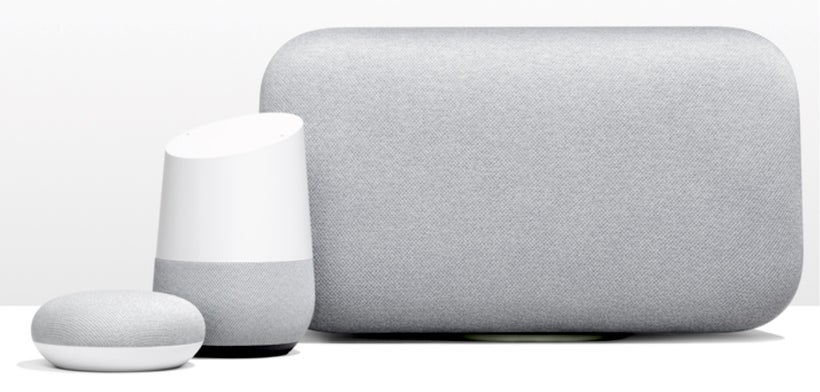 And, also due in December, is Apple's HomePod ($349), its Siri-hosted audiophile smart speaker.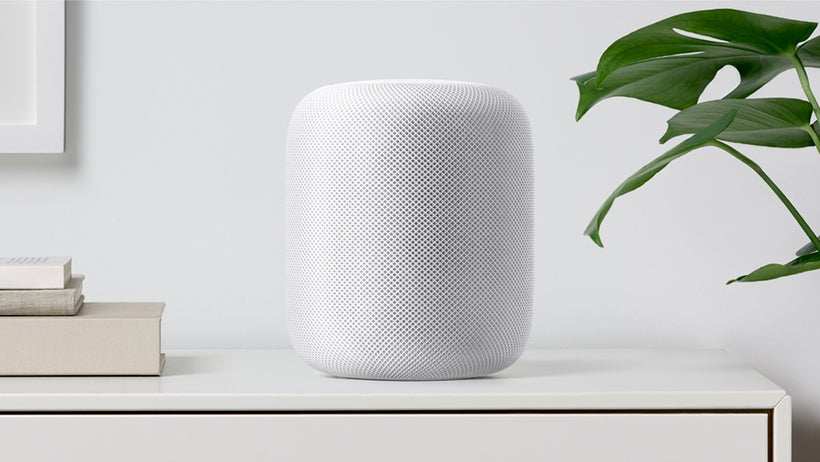 But it's not just the big voice assistant developers – Amazon, Google and Apple – getting into the voice-enabled smart speaker space. Both Amazon and Google are licensing their talkative technologies to other speaker makers, who also are concentrating on improved sonics.
For instance, iHome is already selling its iAVS16 Alexa-enabled clock radio ($149.99). It does everything an Echo can, plus it displays the time on a large LED screen, includes a snooze bar, a sleep timer and three "smart" buttons that can trigger specific smart home actions – such as turning specific lights on and off – in instances when you want to avoid speaking, such as when you're adjacent to a snoozing spouse.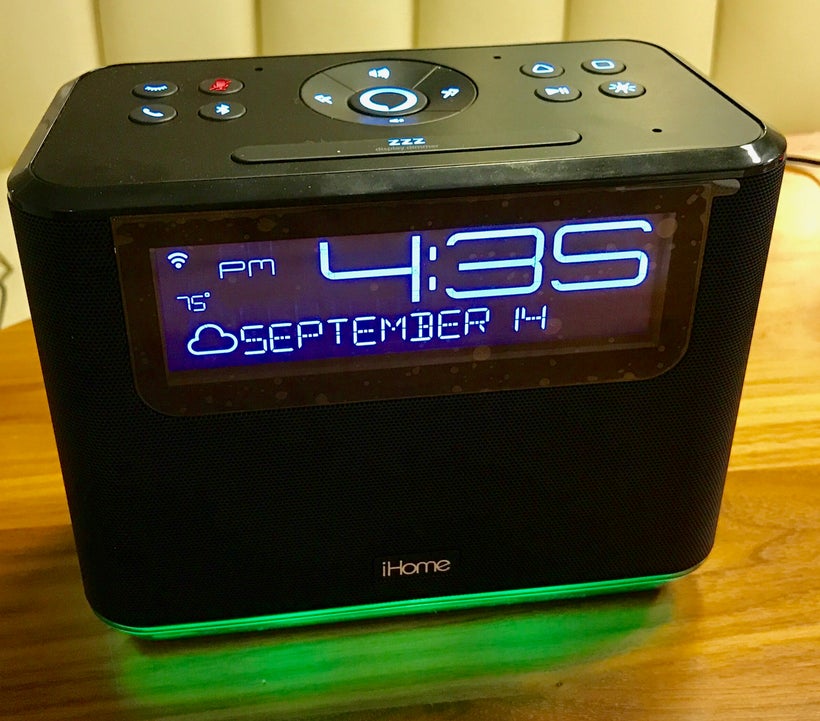 Sonos also will beat Amazon's new Echoes to the market when it starts to ship its compact Alexa-enabled multi-room Sonos One speaker ($199) on October 24; you can pre-order it now. Sometime next year, the company will add Google Assistant to the Sonos One, which could make it the first smart speaker to support multiple major voice services.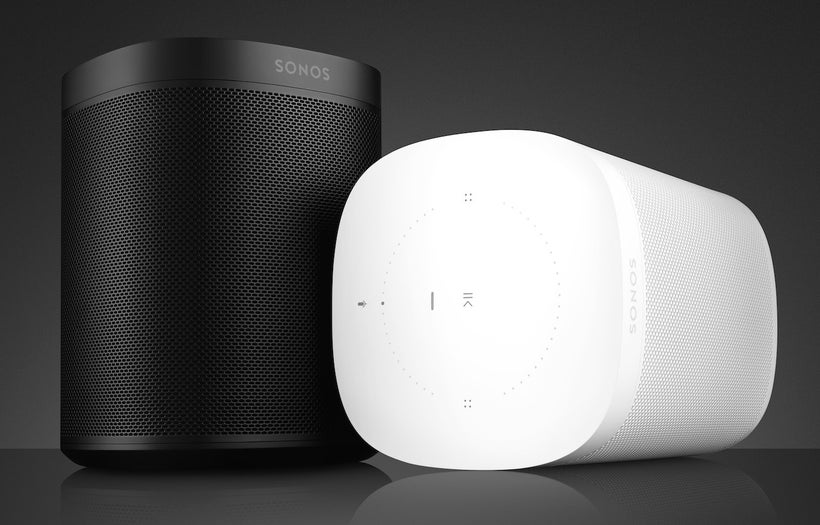 On the Google Assistant side, aside from its own new models, Panasonic, Sony and JBL used the Berlin IFA show to unwrap their own audiophile Google Assistant speakers.
Panasonic's SC-GA10 is a deceptively simple rectangular tower that, like the Sonos, can be used in multi-room speaker set-ups, and will be available either in black or gray.
Sony's contoured LF-S50G 360-degree smart speaker will be, like the new Echoes, available in black, gray or white. Both Sony and Panasonic speakers are aimed at the European market, but it's hard to believe that neither company will bring these speakers to the U.S. in one form or another, either by the end of this year or early next year after the upcoming CES.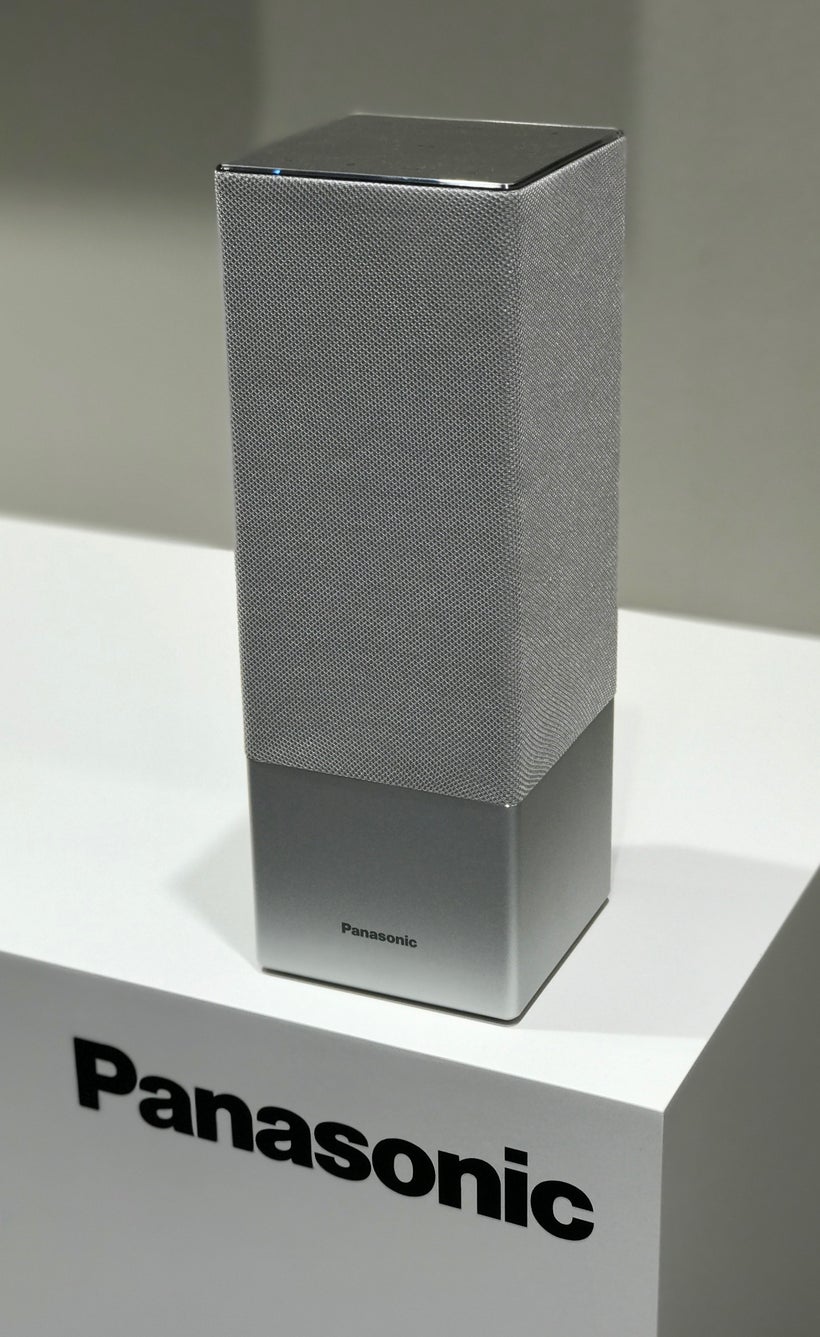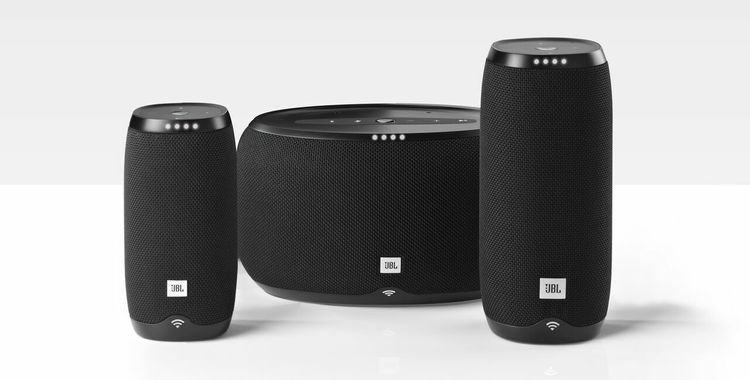 It's the Ecosystem, Stupid
But a smart speaker's encyclopedic knowledge, its sonic quality or its stereo/multi-room capabilities can't be your primary smart speaker buying considerations. Smart speakers are designed to voice control other smart devices around your home. That means the breadth of the assistant's control ecosystem should top your smart speaker purchasing checklist, even if you have only a limited number of smart devices in your home, or even none at all – because you will. And the smart home ecosystems from Amazon, Google and Apple are evolving into incompatible walled gardens.
But measuring the reach of each of the voice-enabled ecosystems is tricky since there is still a fair amount of cross-over. One smart home product could include multiple control compatibilities, and many voice systems are compatible with more-or-less open smart home control platforms such as ZigBee, Z-Wave and IFTTT (IF This Than That).
Google says more than 1,000 smart home products from more than 100 brands can be controlled via Google Assistant. This total includes SmartThings, Belkin Wemo, Nest and Honeywell, smart home products, as well as devices controllable by a Wink hub, which also means most Z-Wave and Zigbee-compatible devices.
But Amazon's and Google's biggest threat could come from Apple, which is already well known for its proprietary system integration. But Siri remains trapped within Apple's iPhones, iPads, Watches and, soon, Apple's HomePod smart speaker ($349), and only around 150 smart home products are or soon will be HomeKit-compatible.
It's also hard not to think that Samsung will soon add a Bixby-enabled smart speaker to its lineup, to go along with its next-generation Bixby-enabled Family Hub refrigerator and to control Samsung's 150-plus SmartThings-enabled smart home products.
This voice-enabled smart speaker trickle is likely to transform into a tsunami as Amazon, Google and, to a lesser extent, Apple (since it won't license Siri to other hardware makers) struggle for ecosystem superiority. We're only in October, so I suspect a slew of new voice-assistant speakers will be announced in time for your holiday spending pleasure, with a deluge coming next year.
So before committing to an Echo and the Alexa ecosystem, you may want to wait to see how the voice control market plays out.
REAL LIFE. REAL NEWS. REAL VOICES.
Help us tell more of the stories that matter from voices that too often remain unheard.
This post was published on the now-closed HuffPost Contributor platform. Contributors control their own work and posted freely to our site. If you need to flag this entry as abusive,
send us an email
.