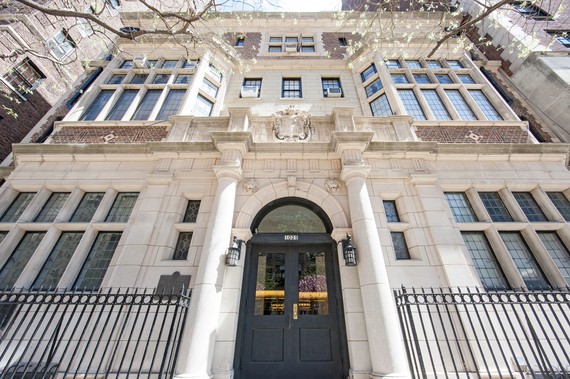 (Photo: Travis Mark/Evan Joseph Images)
You're ready to buy. Whether it's your first or your fifth time, buying your own home can be a challenge, especially in terms of space, layout and finding that perfect fit. This prompts many people to factor the option of renovating into their decision-making when searching for homes.
What do you do? Where do you start? Ideally, you begin with a dynamic duo of designer and real estate broker.
Enter Kane Manera of Douglas Elliman in New York City, who uses his keen eye and experience to help his clients make the right decisions. We asked Kane for his thoughts about the designer/broker relationship and he helped us come up with four pointers for a successful project and a happy client.
1. Build the right team.
Everything starts with the broker. "We are on the front lines of buying or selling a home for a client," says Kane.
Sometimes we are referred through other clients or friends, adding further accountability to the broker and, over the years, there is a rapport and understanding of what types of people and what types of properties and interiors suit our clients. And simply knowing what our client's tastes and personality is what helps us recommend which designers are best suited to a particular client.
When a client is looking to possibly renovate a potential property, a broker calls in the designer to assist them in determining an apartment's potential and what additions to the renovation will enhance the space the most.
2. Add value.
Kane notes that, "Brokers know market trends and know what can be lucrative." Appealing to the largest pool of qualified buyers will command the highest possible price. This knowledge of what's hot and what's not in real estate trends coupled with a designer's trained eye equals money well spent and can guarantee a sound investment.
3. Beat the market.
"In a real estate market that is seeing one in every four properties sell for over its asking price, together with the competitiveness that defines NYC real estate, speed of decision-making is highly important," says Kane.
In hot markets, speed can save you dollars, so the party that is the most organized and has their designer come with them during the first showing of a home is the party that can calculate what the property is worth to them which will help with a quick decision.
4. Understand the home.
When looking at unique properties, a designer is invaluable.
"I'm currently selling one of New York's largest mansions and certainly the most spectacular, at 1025 Park Avenue," says Kane.
Because the home had been converted to a multi-apartment property, the beautiful original detail still exists, but to see the true potential, it is very helpful having designers come with clients, to illustrate all the possibilities of such a magnificent space. At a little under 20,000 square feet, the magnitude and space of the home can be a little overwhelming for first-time viewers. So each time I conduct a showing, I suggest bringing a designer to help convey the possibilities quickly and efficiently.
Designers not only have the creative ability to make a home needing work comprehendible to the buyer, they can also develop plans and budgets to illustrate this tangibly.
Related