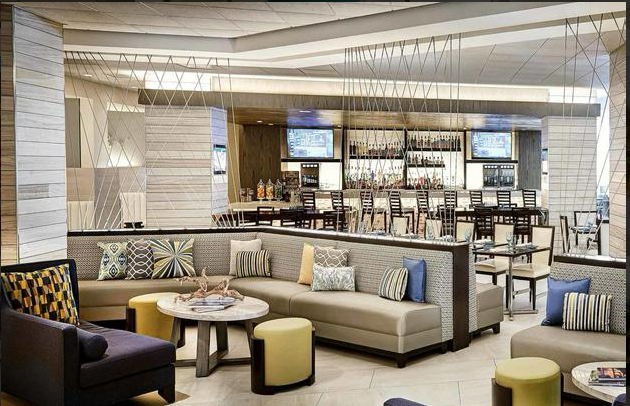 Every now and then, my husband and I like to go find a great hotel to spend a night not too far from home. It's a staycation that removes all the trappings of just being at home; like binge watching television shows, cooking and cleaning up. It gets us away for the night, and more importantly away from our regular routine. I am not a fan of a routinized life. It bores me.
We both love to travel. Experiencing a new city or a different culture is inspirational and enlightening. We are always seeking ways to find our next new, undiscovered frontier. But in between those longer adventures, even one night in a new location sparks our curiosity and makes us happier.
Since we are relative newbies to Los Angeles, we decided to venture out of our 10block seaside comfort zone to one of the more urban, inland parts of Southern California, the city of Irvine.
You may ask why out of all the choices, we picked Irvine. The search starts with a one hour from home driving travel distance restriction. We are only staying away for one night so we do not want to spend all day in the car. For those of you not familiar with Los Angeles freeway traffic, this means we can only choose a place within about 30 miles from home. That's right, not 60 but 30 miles can take 1-2 hours in sunny SoCal. (Now you know why we happily spend the majority of our free time within walking distance!)
So Irvine made the first cut.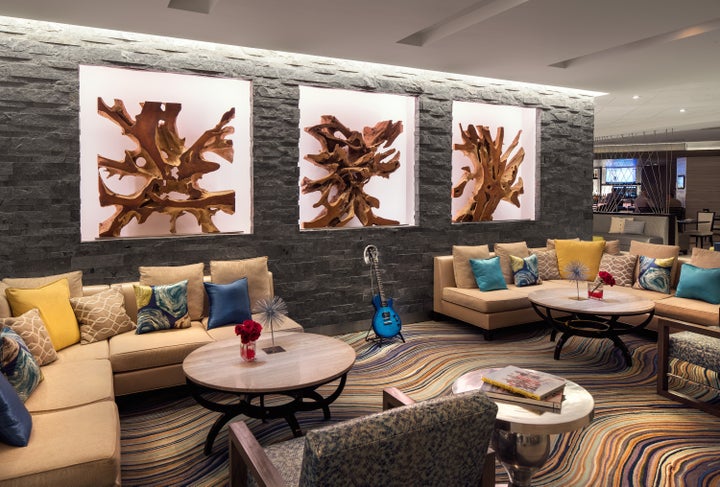 As writers, we are interested in exploring and discovering new places and experiences that spark our imagination while raising the joy factor for us. In Irvine, we found the perfect place to land for the night. The Marriott Hotels gave their Irvine location a very modern, casual and open feel and the speakeasy bar known as Y.N.K. (You Never Know) is super cool. The bar has a rotating theme and serves seasonal globally inspired cocktails that match the chosen locale. They even switch out the furnishings! Y.N.K. had us traveling to Amsterdam on our visit but other destinations have been New Orleans, Asia and Italy. We also love a hotel that has an option for some smaller, private Club dining amenities, and a Starbucks onsite is always a bonus.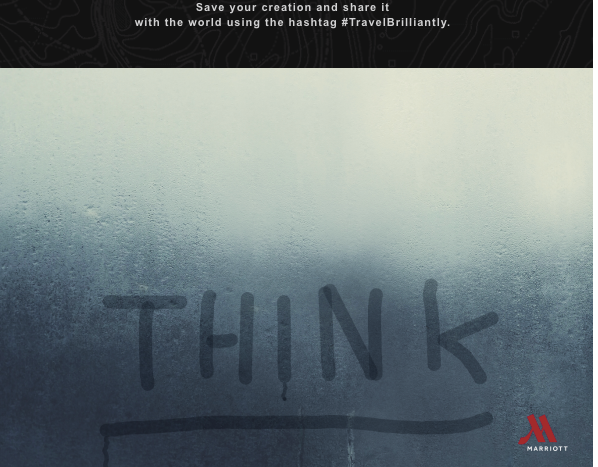 But the big surprise for our evening was the shower upgrade they named, A Splash of Brilliance. It's some newly installed technology that allows you to jot your brilliant thoughts or drawings inside the shower door once you have steamed it up! All you have to do is draw and hit save. The picture immediately goes to your pre-assigned email address. The chance to capture your creative ideas on the shower door was really fun! This very inventive offering was just the twist to make our evening special.
Between the shower technology experience, a clever pack of Serenflipity,"everyday adventure" cards left for us in our room and the hip Y.NK. bar, this hotel made our one night in Irvine go from ordinary to extraordinary.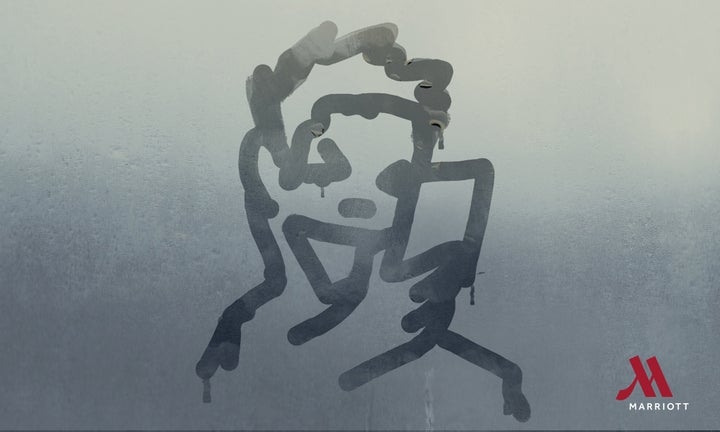 If you're adventurous or a wannabe traveler that can't always get away, try seeking some new experiences from a place not far from home.
Related
Popular in the Community