If you're like me, you're always looking for ways to save money. Whether it's on groceries, travel or things for the kids, a little bit of savings can go a long way. But have you ever thought about paying less for your investments?
You may have observed a trend in the last few years towards lower fees and greater fee transparency across the financial industry. The good news for many people is that this trend has benefited the world of 401(k)s as well. For many people, a 401(k) plan is their largest or only source of retirement savings1 – so cutting costs there may lead to better retirement outcomes.
Fund Operating Expenses – and What They Might Mean for You
Many investments come with fees, known as operating expenses, which cover things like paying a manager to decide which individual stocks make up the fund and marketing the fund to investors. These fees have fallen over the past few years, according to a study from Morningstar. For example, the average expense ratio across actively-managed mutual funds dropped to 0.61% in 2015, down from 0.64% in 2014 and 0.73% in 2011.2
This broader fee compression has also ushered in an era of lower investment costs in 401(k) plans. One thing workers can do to keep 401(k) investment costs down is to look for any low-cost funds3 like index mutual funds or exchange-traded funds that may be available in their plan. These often have lower operating expenses than active mutual funds. That's because index funds, as their name implies, track an index like the S&P 500, and you're not paying for a professional portfolio manager to select which investments go into the fund.
Not only can opting for low-cost index funds potentially help you save on fees, but research shows you may experience better returns as well.4 According to data from S&P Dow Jones Indices, 88.3% of large cap fund managers underperformed the S&P 500 Index over the past five years (as of 12/31/16).
Ultimately, putting less money towards fund fees can mean putting more towards your 401(k) account balance. Investing more dollars over more years allows that money more time to benefit from any growth in the stock market.
Low-Cost Investments Plus Professional Advice May Lead to Better Outcomes
Keep in mind, allocating your 401(k) dollars across a diverse set of investments may be more beneficial than trying to consistently beat the stock market. One way to determine a savings strategy aligned with your current situation and future goals is to take advantage of any professional advice or managed account services that might be available as part of your 401(k) plan.
In addition to helping you with things like selecting investments and setting contribution levels, professional 401(k) advice might also give you a confidence boost. According to a recent survey, roughly three-quarters (74%) of plan participants would feel very or extremely confident making 401(k) investment decisions with the help of a financial professional, while just 44% would feel that same level of confidence on their own.1
Most of us have heard the saying, "you get what you pay for" – that is, you have to spend a lot of money to get the best product or result. But as I've explained, that isn't necessarily true in the world of 401(k) plan investments.
As a participant, taking advantage of lower-cost 401(k) investment choices can help you put more dollars towards your plan account balance and fewer towards fees. And, as mentioned earlier, lower-cost index funds have been shown to yield higher returns over the long term. On top of that, your employer's approach to structuring your plan may allow them to offer you helpful services like professional advice.
So when you're looking for ways to be more cost-conscious this summer, and throughout the year, don't forget about your 401(k) investments.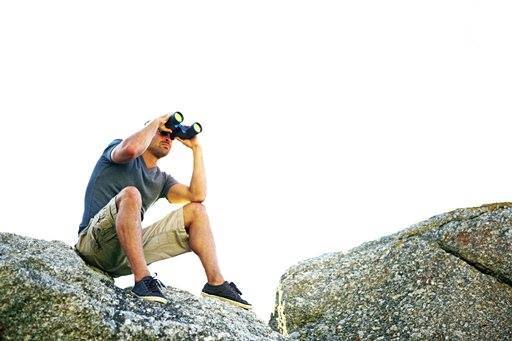 12016 401(k) Participant Survey conducted by Koski Research for Schwab Retirement Plan Services, Inc. Koski Research is not affiliated with Schwab Retirement Plan Services, Inc.
2Morningstar, "Average Fund Costs Continued To Decline in 2015," April 26, 2016.
3Fund operating expenses represent the total of all of a fund's annual fund operating expenses. Management fees are one component of the fund operating expenses. Index funds generally have low management fees because they don't have to pay investment managers to actively manage underlying investments.
4S&P Dow Jones Indices, "SPIVA Scorecard," December 31, 2016.
The information contained herein is proprietary to Schwab Retirement Plan Services, Inc. (SRPS) and is for general informational purposes only. None of the information constitutes a recommendation by SRPS. The information is not intended to provide tax, legal, or personalized advice. SRPS does not guarantee the suitability or potential value of any particular investment or information source. Certain information provided herein may be subject to change. 0717-73Y7
Outcomes are not guaranteed.
Calling all HuffPost superfans!
Sign up for membership to become a founding member and help shape HuffPost's next chapter
This post was published on the now-closed HuffPost Contributor platform. Contributors control their own work and posted freely to our site. If you need to flag this entry as abusive,
send us an email
.