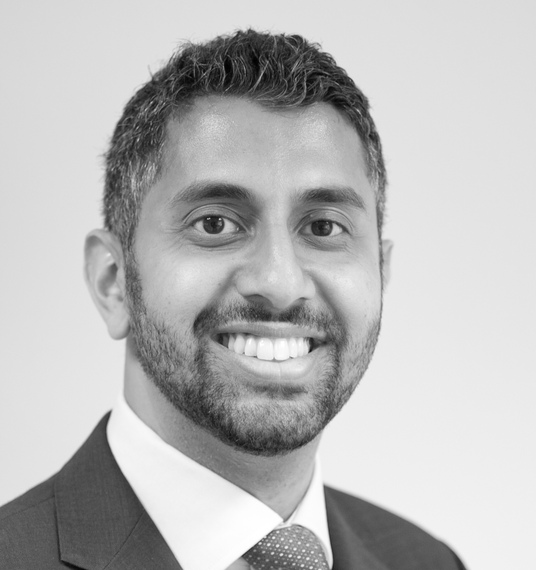 "If I have seen further it is by standing on the shoulders of giants."
These famous words, by Sir Isaac Newton, are regularly referenced in the context of the rapidly growing social impact investment sector.
Upon whose shoulders we should stand, however, tends not to get analysed as frequently as the quote is deployed.
Parts of the financial sector are a good starting point. The experience in Venture Capital (VC) has driven much of the early work in Social Investment, given the history of forward-thinking acts by government to successfully catalyse major capital flows.
The reports released last month by the G8 social impact investment taskforce highlight this. In the US, several initiatives in the 1970s, and particularly the clarification by the Department of Labor that investments in VC funds could be consistent with ERISA guidelines, helped launch the sector from virtually zero to over $5 billion in just two years.
This is useful as a way to understand how money might flow into the social sector, but in terms of the money that needs to flow out to charities and social enterprises, the experience from another (and perhaps less glamorous) part of the financial services industry could provide taller shoulders on which to stand: commercial banking and lending to Small and Medium-sized Enterprises (SMEs).
In the UK, momentum in social investing began to build with HM Treasury launching the independent Social Investment Taskforce in 2000. There were many further initiatives in subsequent years, including in 2004 the launch of Futurebuilders, the first dedicated fund targeted at lending to charities and social enterprises. But it was around 2011, with several key policy interventions including the launch of Big Society Capital, that the "touchpaper had been lit," as BCG and Young Foundation's seminal report dubbed it.
The thought around the SME lending sector was triggered during a trip earlier this year to Hillsborough, Sheffield, with some of my colleagues from the Social Investment Business (SIB) Foundation. We were visiting a great charity called Burton Street Foundation, whose primary work is to support adults and older children with learning and physical difficulties.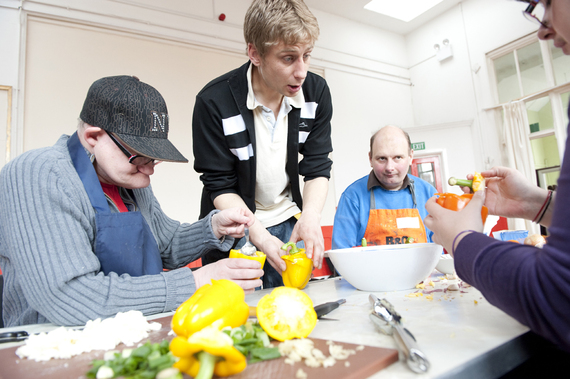 The organisation is led by their dedicated CEO, Dave Clarson, and a strong management team. Every week, over 1,500 people use Burton Street's facilities to learn a new skill, play sports, dance and engage in other learning disability services. The outcomes they achieve with the people with whom they work are both broad and deep.
Burton Street has developed a restaurant, conference centre and training kitchen whose profits all get put back into the organisation to support and train more adults with learning disabilities. Over 50 charities, businesses, community organisations, clubs and societies are also based at Burton Street, as the organisation diversified the usage of their beautiful Victorian buildings.
Spending time with the team, I was struck by something else; they were in final throes of organising an event that weekend, 'Dance your Socks Off' - Sheffield's first inclusive music festival. The entire community was invited to join and interact with what Burton Street does and the people who use it. When we spoke to Helen Bark and Clare Mappin, two of the long-standing and committed management team, about how they were pulling it together, they casually commented that they and the rest of the staff who were volunteering to put it on.
Their reaction stayed with me; as if it were perfectly normal for staff to volunteer additional time to support the organisation where they work. There aren't many commercial organisations I can think of where that would ever take place.
Their dedication and spirit was striking. It was also an important reminder that growing social investment is not the end goal; we are just growing the means by which we can enable great organisations to achieve their ends.
The £2 million of funding that SIB Foundation made into Burton Street Foundation included some grants, but importantly it was the provision of simple loans that allowed them to recruit a fundraising manager and establish a catering and a function based business within their building, giving the charity greater financial stability and the ability to grow.
At SIB Foundation, we are working to increase the flow of such simple finance to great organisations like Burton Street Foundation. On behalf of Big Lottery and the Cabinet Office, we are managing Big Potential and ICRF (Investment Contract and Readiness Fund) respectively, over £20 million in grants to pay specialist providers to get charities and social enterprises investment ready, with striking results already being delivered.
We are also partnering closely with Social and Sustainable Capital (SASC), where I also work; a FCA regulated fund manager, and set up as a social enterprise itself, that is getting more simple finance to flow to great front line organisations and achieve the impact they seek.
So let us continue to build on the knowledge of the VC industry's growth. But let us also build on commercial banking and SME lending to effectively respond to demand for simple loans where social investment is sought. That way we really will see far and, as well as standing on shoulders, maybe even dance our socks off as well.
About Vinay Nair
Vinay is the Director of Business Development at the Social Investment Business Foundation and at its partner organisation, Social and Sustainable Capital.