In 2016, 3.6 million baby boomers will retire, one fourth of millennial workers will become managers, and "Generation Z" (those born in 1994-2010) will be entering the workforce. How will this change the workplace?
According to a recent Forbes article, "This generation is jaded from the recession, suffers from student loans, and has learned a lot being the children of Gen X. Compared to millennials, research shows that members of Gen Z are even more entrepreneurial, loyal, flexible, and realistic in their approach to careers and purchasing. They choose opportunities for growth and work-life balance over salary when selecting what company to work for. Like millennials, they will seek mentors and supporters because they are first starting out in their careers, and they will be even more connected through technology. About a third desire to become managers in the next five years already, and 45% believe working with boomers will be challenging."

For more on generational differences (and similarities), check out this article from the New York Times.

To understand more about the generational shift from baby boomers to millennials to Generation Z in the workplace, and the best ways to engage these younger employees in 2016, we spoke with Jenny Gottstein, a 2015 Forbes 30 Under 30 honoree. Jenny is a game creator for The Go Game, which creates high-tech, interactive games that are played in real-world surroundings and often used by Fortune 500 clients as a modern method of team building.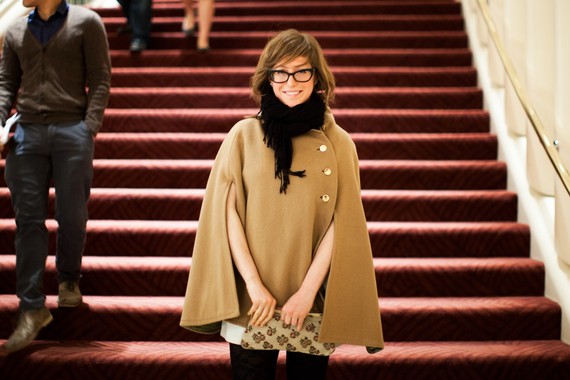 Since 2001, The Go Game has staged unique, interactive events for groups of 3 to 10,000 players around the world in over 25 countries. Their flagship offering combines technology use with real-world interaction and features creative missions designed to get players communicating, problem-solving, and laughing. Past gaming projects include citywide food truck scavenger hunts, road trip games to benefit parks, and zombie-themed disaster preparedness. Team-building experiences for younger workforces include tools like a Karaoke Rickshaw, espionage-themed adventure games, massive music video competitions, a ridiculous road rally, or taking over an island. In a nutshell, their goal is to create unforgettable, custom group experiences and a buzz-worthy public spectacle. Jenny feels that the creation of these types of experiences is key to not only engaging the younger generation, but also engaging each generation with one another, and her experiences with these groups of individuals can give us insight of what is to come.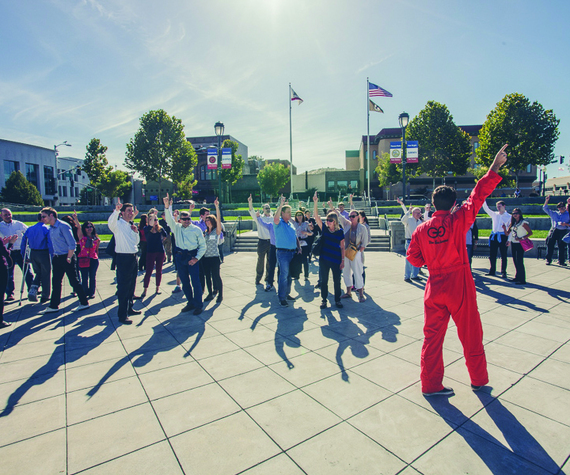 Go Game recently polled their clients, asking how often they feel "team-" or "culture-" building activities in their organization help retain talent. 79% of Millennials (21-30) indicated "frequently" whereas only 46% of Baby Boomers (51-60) said the same. 88% of the Millennial employees thought the investment in team-building was worth it, versus 76% of Baby Boomers. These numbers, plus our anecdotal experiences in the field, suggest a generational shift that prioritizes fun in the workplace.
Gottstein says, "We have been doing this for the past 15 years. As a result, we have seen inside most every major and minor company at some point and we continue to watch things evolve over time. We design differently according to each different era. In the early 2000s the games that we were running were just at the excess of the first tech boom. Everyone was excited about exploring in the biggest newest realm of gamification. Then, in the financial crash, we were asked to create games as morale boosters since morale was so low."
As for how tools are evolving to be used today, Gottstein says, "Recruitment has been the dominant theme for the past 5 years. Now, especially Millennials have the luxury of choice. Many of them are looking for more than salary, so these companies are trying to develop that culture and sense of community to attract and retain top talent. As a result, we have run a lot of these games for recruits or interns. It is almost like a scavenger hunt showing off the office culture, amenities, and potential for growth."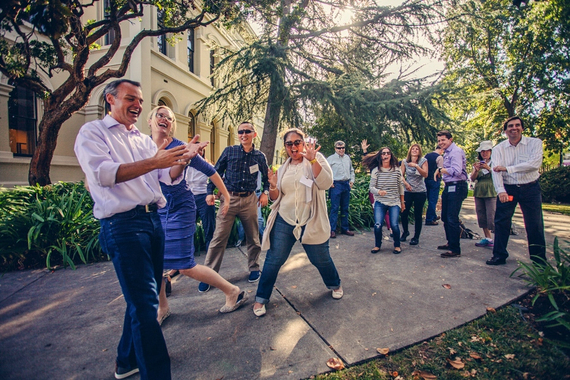 As for the future, Go Game has recently seen an increase in inquiries around training games and applied play. Their conference gamification options have remained popular, but now they are seeing more requests for leadership training games, disaster preparedness games, & mindfulness games. It's clear that companies are now approaching play as a tool for personal and professional development: the arena of applied play. They see a renewed sense of interest and belief that you can change behavior, exchange ideas, and innovate by using play as a tool to facilitate change, interaction, and culture creation.
Although the games created for Gen Z are not in a corporate context just yet, Gottstein offers her observations on this incoming generation: "What we have noticed is that Gen Z is fluent in internet, brilliant, pragmatic, and self-taught. They have a mindset of 'why not?' which changes the pattern of how they interact with the world." She described one game that involved an American Idol-style finale with interactive voting. "When we do this for Gen Z, we almost don't even have to talk because they become living chat rooms. They inherently become a collective forum, sharing the things that they are learning without prompts, leadership, or MCs."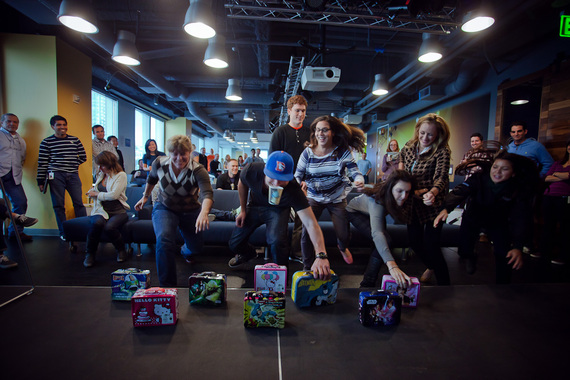 Gottstein also observed a seemingly destructive undercurrent in their recent games. Gottstein says, "In the case of our games, one of the first missions is to come up with a team name. That's pretty simple. Nonetheless, immediately this group of brilliant, code savvy Gen Zers tried to come up with a code to see if they can hack the system. We would never see that in a boomer game or even in a millennial game. This group thought, why not hack in and see if we can tinker around and chose our own adventure?" While many would (naturally) think that destructiveness as a trait is a bad thing, Gottstein says, "I love it. It's amazing. It bodes well for the future if it is embraced, but this attitude certainly won't bode well if people are resistant and try to penalize them for making their own path."
Gottstein's advice for designing spaces to support Gen Z is simple: "Don't be afraid. I say let Gen Z break the rules and see what that means. Create a space where they can communicate horizontally. Make space for their collective chatter. It's how they process things differently, and it's definitely not a bad thing."
This article originally published in the March 9, 2016 edition of Business of Furniture under the title "How Gen Z Will Affect the Workplace" and can be found at this link. It is republished here with permission.
Calling all HuffPost superfans!
Sign up for membership to become a founding member and help shape HuffPost's next chapter