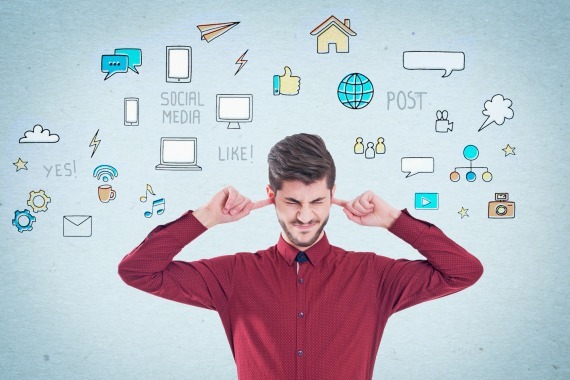 I'll never forget when there were only a few channels on TV. NBC, Fox, ABC and WB were the only choices I had as a kid. As cable TV got easier to access, more channels popped up. Most of those channels weren't even worth watching, but they were there nonetheless.
There are so many TV channels these days that they had to add a guide function for us to be able to see them all in one place without endlessly channel surfing and getting lost in our cable box.
Social media is following the same trend. We have gone from a small handful of outlets to having way too many to keep up with. It's even worse if you have a common name. Chances are someone else beat you to the handle you wanted. This causes a problem for connecting.
The problem is, we've arrived at a point to where we're drowning in social media log-ins, handles, passwords and networks. Literally, hundreds of big-time social media sites are out there. It's impossible to have the same username across all your personal channels.
Until now, there's never been a place to keep all your sites together. Sure some sites allow you to manage all your profiles, like Hootsuite and Social Oomph, but there's never been a social site for the public to find all their social media profiles in one place. Until now.
A new site called Clyxo stores the top 16 social media sites all in one place. This means users can now use one handle that links them back to every one of their major social media profiles. No more email signatures with 5-10 different icons. No more space taken up on your computer. No more added contact lines on your business cards. One logo, one site, one handle, with Clyxo.
Clyxo.com is easy to use and takes less than 90 seconds to connect all your accounts. With Clyxo's one-click-api-integration technology, connecting is surefire and sure easy for users to set up their accounts. Clyxo is all about making life simpler for social media users.
Clyxo is also completely customizable. You can leave out sites you aren't on and arrange the sites you are on in order of your usage. With the drag-and-drop profile feature, visitors will see what sites you frequent the most.
Behind the scenes, Clyxo is becoming the first ever social media search engine. Clyxo is NOT a social media site. It's a social bookmark that allows users to find people on social media with ease. No more relying on Google to give you the right profile for the people you want to connect with. Clyxo solves this problem and more.
The best part--Clyxo is 100 percent free with no upsells, no hidden fees, or any of that. It's simply a free tool for social media users to implement to make being found easier. An app in the app store also gives you plenty of unique handles to choose from. You can see an example profile at www.clyxo.com/closer
Popular in the Community