Rian Johnson's "Looper" is more than just the best time travel-cum-gangster movie-cum-family drama of 2012 -- it's also filled with the kind of crackerjack dialogue that fans of "Brick" and "Brothers Bloom" will immediately recognize as Johnson's modern noir style.
HuffPost Entertainment is happy to debut a new clip from "Looper," which highlights some of that fancy wordplay. In the video, Joseph Gordon-Levitt's Joe, a looper, meets with his gangster boss, played by a hirsute and weary Jeff Daniels. Some backstory: Daniels' Abe is a liaison from the future who runs the looper operation in the past ... because in the future, time travel exists and mobsters use the technology to send people back in time to kill them off. Joe is one of Abe's best loopers, until he's faced with killing his older self (played by Bruce Willis).
Of course, all of that happens after the sit down featured in the clip above, which explains just how Abe and Joe came to know each other. (In case you're wondering, a blunderbuss is the gun Joe uses as a looper.)
Watch above, and check out "Looper" in theaters on Sept. 28.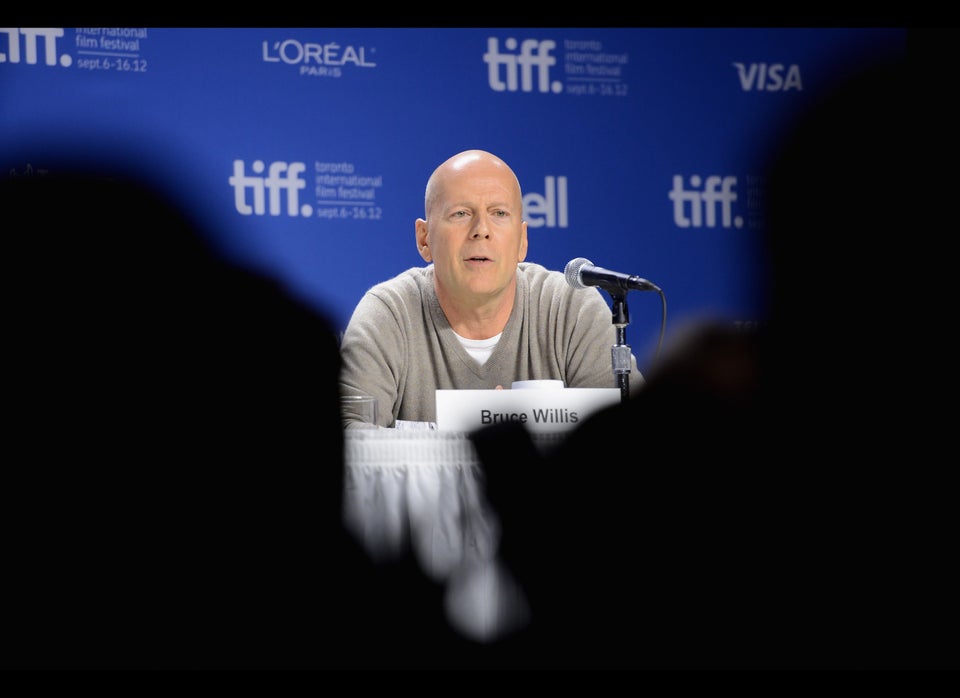 Looper Press Conference