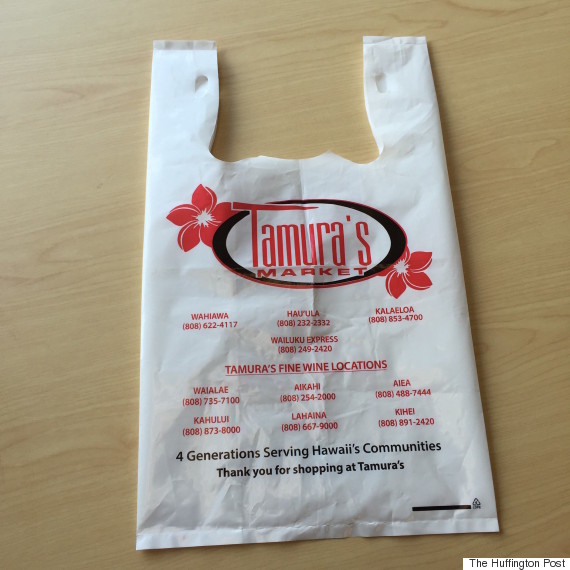 Some businesses, including Tamura's, have begun charging for these bags, but Honolulu County law doesn't require them to.
If it looks like the bag is made of plastic, that's because it is. And, according to experts, these thicker, "reusable" bags are actually worse for the environment than the flimsy, single-use bags used before the ban.
The City and County of Honolulu's law allows "reusable bags" as an exception to the ban, defining them as "a bag with handles that is specifically designed and manufactured for multiple reuse" and is made of durable materials, "including plastic that is at least 2.25 mils thick."
(The ban also makes exceptions for compostable plastic bags, recyclable paper bags and plastic bags used within a store for bulk items or those used for medical or sanitary purposes.)
"It's incredibly sneaky," Chelsea Rochman, an environmental toxicologist at the University of California, Davis, told HuffPost.
"What's interesting," she said, "is that they're using a thicker plastic, made out of the same material [as the old bags]. They really didn't change to a safer alternative. They almost chose a worse alternative because they'll persist in the environment longer."
These thicker plastic bags, such as the one featured above, have a No. 4 recycle code and are made of low-density polyethylene. They also take more natural resources to create, Rochman explained.
"Plastic in general is produced out of the raw material of oil," she said. "So if you're producing a thicker material versus a thinner, naturally, it's going to take more of that resource than it did when they were making the thinner bags."
Understandably, environmentalists are not happy.
Stuart Coleman, a Hawaii coordinator for the nonprofit environmental group Surfrider Foundation, supported the ban, but says the definition of reusable bags is "faulty."
"We were trying to target the most wasteful of all: plastic bags," he said. "We need to redefine the term 'reusable bag' [in the ordinance] so that it does not include plastic."
He's also disappointed with stores that are providing the thicker plastic bags, saying, "They will be littered like they were before, because that seems to be a perennial problem."
Rochman agrees, predicting the loophole will effectively undermine the ban.
"My guess," she said, "is that people aren't going to look at that type of bag as reusable any more than they did a traditional grocery bag."
Before You Go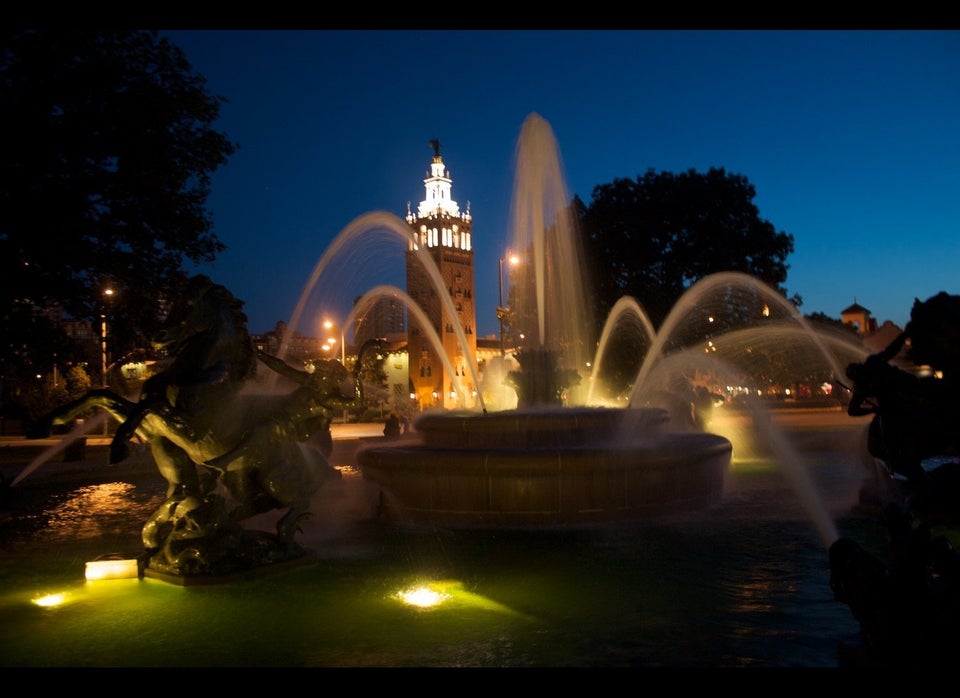 Greenest Cities