Aol's BeOn group creates custom editorial content that is sponsored by marketing partners. The sponsoring partners do not exert editorial influence over the content, but may be organically integrated within content in an authentic manner that does not impact editorial integrity.
During college, JT Wangercyn and Jim Wangercyn took an idea and ran with it. Now, the brothers are the co-founders of Loopy Cases, a company that makes phone cases that are designed to slip over your finger with the help of a single loop.
The family business began with a simple concept three years ago, according to JT. "I graduated in December of 2012 from Purdue, and shortly after that, it was our dad who came up with the idea for Loopy," the now 25-year-old said.
Their father went to a store to upgrade his phone, but on his way out he dropped it and cracked the screen. Once he got a replacement, he purchased a case and drilled two holes in the back before putting a loop through it.
The family of inventors quickly put their heads together to develop the idea, which eventually won first place in two business competitions. JT and Jim then launched a website and improved the design of their cases to include a silicone loop that enables users to hold their phones securely with one hand.
Today, the cases are available for a variety of phone models and are being sold on Amazon.com in addition to the Loopy Cases site. For those who aspire to start their own business, JT has some sage advice. "Take as many risks and opportunities as you can, and really find out who you are and what you want to do," he said. "Be willing to work hard for it. Nothing comes easy in life."
Related
Before You Go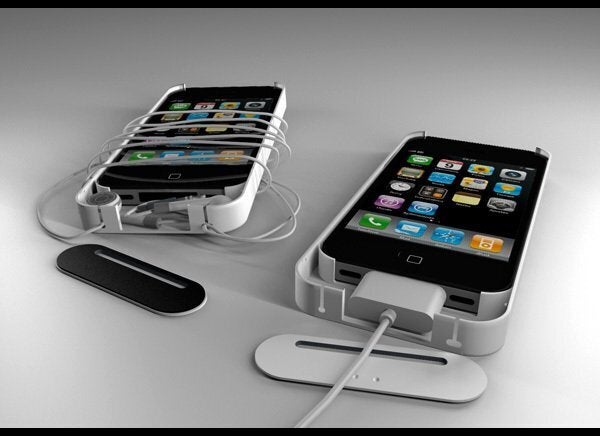 Weird and Creative iPhone Cases