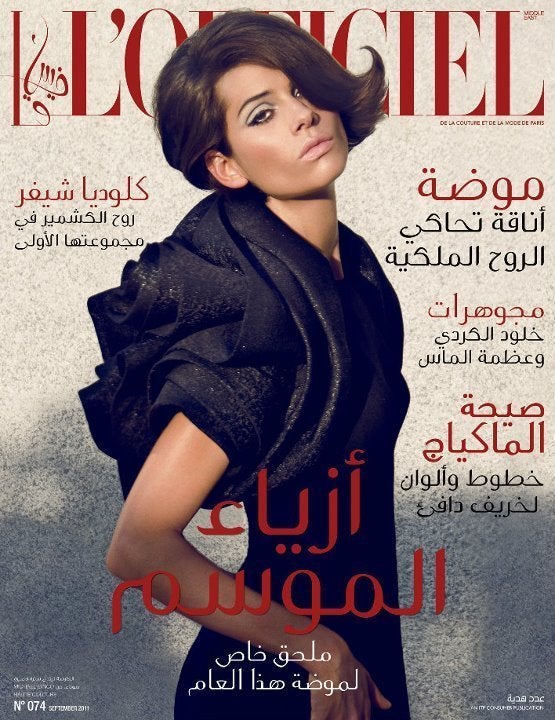 Lope Navo is a fashion photographer whose credits include Esquire magazine in the Philippines, Geil magazine in Berlin, Playgirl, American Rag and others. Born in Manila, today Navo may call many probable cities his home, or no city in particular. While previously based in New York, today he travels the globe between a myriad of exotic locales.
For a man working within the mode of representation, Navo seems interested primarily in the experiential and the tangible as a means for interacting with the world. In this interview, he reveals that he is less interested in what can be explored in a museum or library than those things he can touch or interact with firsthand.
But it is a sense of self that Navo has been searching for, from one hemisphere to the other: "All this time I have been trying to peel the onion to see what's in the middle. I want to know what makes my work unique," he says, not sounding unlike the protagonist for the novel he is currently writing, another passion of his.
Our being on two opposite ends of the world, Navo and I corresponded via email for this interview.
Joe Sutton: How did you get started in photography?
Lope Navo: I studied photography in college. I was a fine arts major in advertising in Manila, but I focused more on painting. After college, I had a number of graphic design stints in several cities like Singapore and Dubai, and that eventually gave me the opportunity to travel to Malaysia, Thailand, Iran and Saudi Arabia. Upon my travels, I was able to take so many photos, meet interesting people and engage in different cultures. I was working for a magazine as a graphic designer when my editor noticed my work and gave me a chance to shoot an editorial for DSquared2 for Remix Magazine Dubai (a music magazine in New Zealand), and that was officially my first paid gig as a fashion photographer.
So how did you move specifically towards fashion photography?
I never really planned it, but then again, who does? Honestly, I just fell into it because of my obsession with the male form. When I was studying fine arts, painting and sketching, the naked torsos of men were the highlights of my college days. In college, I was inspired by the works of Herb Ritts, Nobuyoshi Araki, Helmut Newton, Alair Gomes and Guy Bourdin. Most of them became fashion photographers, but in the beginning I think they also were just as obsessed with the human form, male or female. I love the light, lines and the forms that I see. My very first assignment as a photographer, the shoot involved gorgeous bodies in just swimwear and kaftans.
Where did you grow up?
I grew up all over, but I was born in Manila. Thus, I see myself as made in the Philippines, assembled in Dubai and presented in New York. Both my parents are Filipinos.
How have these wildly different cultures you've immersed yourself into influenced you?
Each city gave so many great memories that I try to revisit every time I pass by for work or vacation. One of my favorite things about being a photographer is that it allows you to be a nomad. You can pack up your bags and go to another city, another country -- especially if you're in a fashion hub. The portfolio that you have built all throughout your travels will eventually help you -- it becomes your passport to another country.
Like what they say, if you make it in New York, you'll make it anywhere. It's the truth; having a good book and working for a long period in New York gives you some sort of a pass all over the globe and an unspoken invitation to another foreign country with a younger fashion industry. I am really finding my voice by seeing things and experiencing things right in front of me rather than in a museum or library. I see the origins of those ideas and visuals that fill a library or museum. I want to create something personal in my work through travel.
Even before I began to travel, I loved reading -- and for me they are the same. Traveling is almost like the 3-D version of reading a good book; they both open your eyes to a lot of things that the media sometimes doesn't show. You're engaged by various opinions wherever you go. The best way to immerse yourself in cultures is to meet different types of people.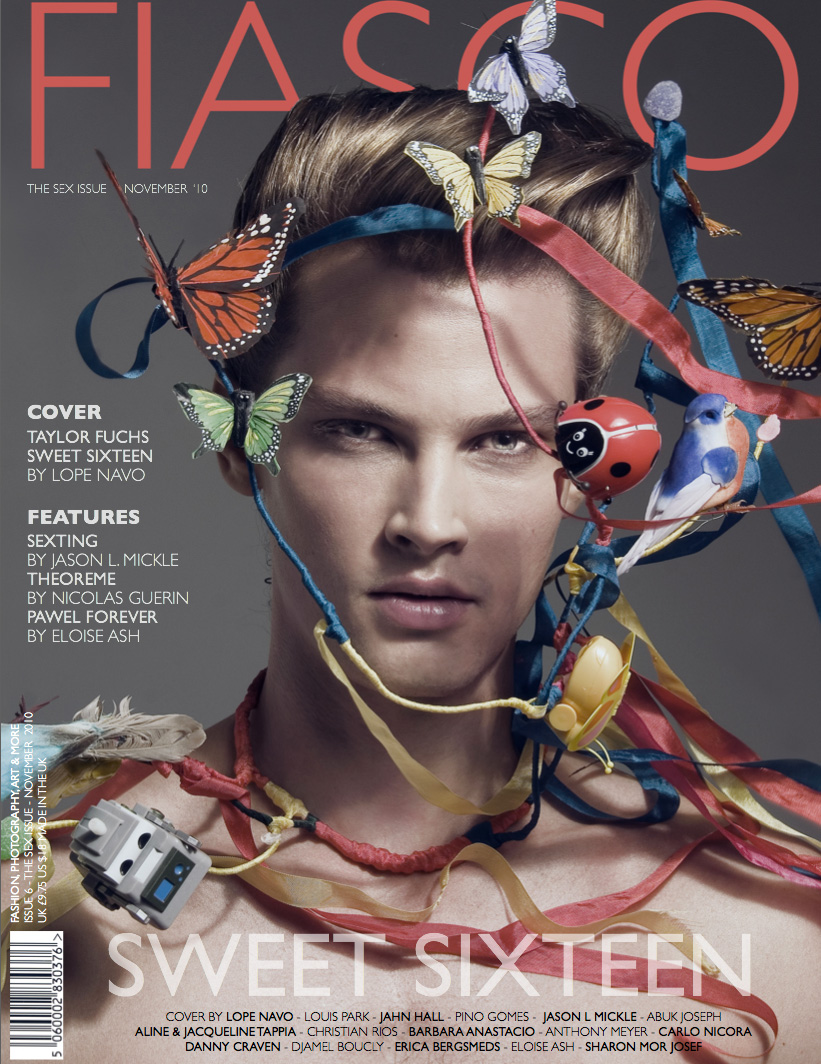 Is there a favorite city out of all you've been to? What attracts you to where you are currently in? What do you have planned for Paris, for Europe?
I believe I have been really fortunate to be able to live and work in the cities that I have fantasized about as a child growing up. I dreamt of living in New York and Rio de Janeiro -- two of the most expensive cities in the world -- as a child, and I supported myself to accomplish that fantasy even before I turned 30. My favorite city that I have lived in is still New York, followed closely by Rio de Janeiro because I can imagine myself living in the Big Apple for the rest of my life. I love both cities as they are both very exotic thus fueling my eagerness to learn more.
What is an issue you have with the state of the fashion photo industry today?
So many talented ethnic photographers are not given so many opportunities as their white counterparts. If you create a list of 100 top fashion photographers now in 2012, you'll find 98 Caucasians on that list and two token minorities. If you make a list of the 100 most influential photographers of all time (not only fashion, but the whole nine yards) there will be 95 Caucasians, most likely, and five minorities. I wrote on my blog that I was a bit naive on thinking that it's only purely racism. But based on my experiences during my travels, I believe the colonization of the world has something to do with it.
The world, at some pivotal point in history, has been divided into two groups: the colonizers and the colonized. Why has photography been a rich man's hobby for the longest time? Why are most white people accustomed to photography so much more than any other races in history when the first surviving mention of the principles behind the pinhole camera or camera obscura belonged to a Chinese philosopher named Mozi in 470 to 390 BCE? An example of blatant exemption of minorities in the fashion industry: never in the history of Vogue U.S. has an Asian, nor other ethnic minority, shone on the cover.
Rinko Kikuchi is the first Japanese actress to be nominated for an Academy Award in 50 years for the film Babel. Freida Pinto is an Indian actress best known for her portrayal of Latika in the 2008 Academy Award-winning film Slumdog Millionaire. Both women have appeared in international glossies, except for major American fashion magazines. In the 4,130-plus Vogue U.S. covers, only less than 23 are non-Caucasians and no Asian-Americans can be found on a Vogue U.S. cover from 1892 to the present. Only two non-Caucasian photographers (Walter Chin and Mert Alas) shot five covers from 1892 to the present. Anna Wintour continues the Vogue U.S. tradition of consistently using Caucasians in front of and behind the camera to represent its racially monolithic, aspirational ideals of beauty, wealth and power in United States of America and the rest of the world.
Why do you think this kind of racism persists behind the camera and not simply before it?
I started blogging at the time when there were less minorities on the runway and less minorities on the covers, you can reference the surveys conducted by Jezebel on the blatant exclusion of minorities on the runway in 2010 and 2011, which is the highest of all time. It is only in the past months that I've noticed that more and more minorities are getting a much-deserved comeback. An example is at models.com, where the top 50 includes so many East Asians now, like Liu Wen, Sui, Fei Fei Sun, Xiao Wen Ju, Tao Okamoto and Wang Xiao.
It's possible that aspirational beauty doesn't have to be exclusively white. Like in any form of media, colors other than white are perceived negatively: "White is good and black is evil" is a common writer's guide to color coding moralities -- Darth Vader is evil because he is wearing black, Snow White is good because she is "as white as snow."
Growing up in an industry without heroes that look and talk like you is difficult. There are overwhelmingly more and more white models because there are more white photographers and influential editors running the cycle. They shoot what they think is beautiful for them ever since the first fashion magazine was published during the colonies of the United States and Great Britain were at their all-time high and minorities were just symbols of poverty and slavery.
Did you get a "big break" when trying to establish yourself and your career?
I always bump into someone who is successful in their own industries in strange ways. Incidentally, these off-chance meetings happen to be pivotal periods in my life when I make a major change. I met photographer Robert Polidori in Dubai randomly when he was shooting the Burj Al Arab for Vanity Fair. I saw this guy using a large-format camera in the middle of the desert and I approached him to take a closer look at his camera. My curiosity led to a conversation, the conversation led to coffee and that day I decided I wanted to take a trip to New York and try it out. One of the first people I called in the city was Robert and I was shocked to find out that he had an exhibition in the Metropolitan Museum that same week.
Also, I bumped into then-stylist Nicola Formicetti in B Bar in NYC randomly and he told me he saw the first cover I shot in Milan for Rodeo magazine of Seijo Imazaki. He said he loved it and we have been in touch ever since. He gave me so much advice about my work.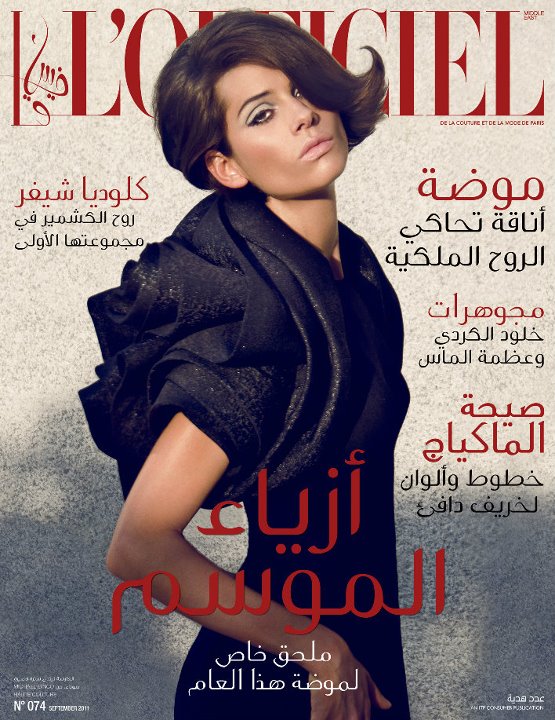 You're an aspiring novelist as well as a photographer; do you see your photography as a narrative? How do you approach these two mediums differently?
I try my best to tell a story with every photo that I take. Of course, some are more successful than others. I feel like I need more maturity to actually master storytelling through photographs. It's not easy to capture a history or story in just one take. I see myself as a minority because most fashion photographers that I know, from the top fashion photographers to the students and hobbyists, are more visual in their learning processes. I want to challenge myself to be different from the norm. I've never met another fashion photographer in my life who also loves reading and writing as much as I do.
I want to have fun with my photographs as much as I want to also have substance and a story, from the simple to the more complicated, the obvious to the more subliminal. I think adding layers to your work, whatever your passion is -- dancing, singing, writing, painting or even fashion photography -- is much more challenging for me, engages me more and also inspires me to write.
Who are writers you enjoy, are influenced by or look up to?
Right now, I don't have any specific writers in general that I love or can see that my work has been influenced by. However, I enjoy Stephen King, Anne Rice, Patricia Highsmith and Harper Lee. It is hard to find time to read a book with my fulltime job as a photographer as so much time goes into it. I still edit my own photos, plan my own trips, network in the industry, research my own concepts and maintain my social media. Writing and reading for me breaks that monotony.
You've said you photograph, or treat, your models as though they are skyscrapers. Can you talk about this eye you've developed?
I almost always shoot worm's eye view as it makes my subjects appear almost like giants of a fairytale. They look iconic and powerful, whether it's a male model in a skimpy Speedo or a female in haute couture.
When I interviewed Hollywood photographer Greg Gorman on my blog a year ago, he commented on my work, "I felt your images not only grasped the subjects in a bold austere way but presented the subjects in a very good light. Something I can't say about many of today's photographers whose imagery is this strange non-flattering, pseudo-editorial style that in most cases I find rather appalling and terribly forgettable in terms of memorable images. That is one of the things that drew me to your work: your respect for your subjects."
What are you currently working on, and what do you have planned next?
I am currently working on a coffee table/monograph photo book about Brazil. Also, I'm busy writing a teen thriller fiction novel.
What was the biggest challenge throughout your career so far?
The biggest challenge for me is discovering myself through my work. All this time I have been trying to peel the onion to see what's in the middle. I want to know what makes my work unique, and that is very important to me. I need to mature and understand my passions in life: traveling, writing, photography, meeting people, hearing their stories, film. All this time, I was in search of that like the protagonist of the novel I'm working on -- a teenage boy living in New York City in search of himself, his identity, and his place in this world.