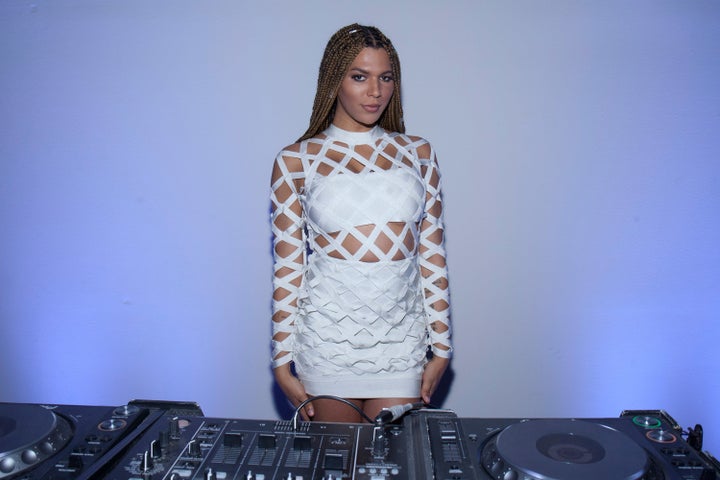 L'Oréal Paris has fired its first transgender model to join the brand just days after announcing the partnership.
L'Oréal released a statement on Twitter Friday morning saying the company "champions diversity" but decided to cut ties with Monroe Bergdorf, saying her comments calling out white America's racism in a recent Facebook post are "at odds" with their values.
By Friday, the company had disavowed comments the model previously made on social media, which surfaced in a report the Daily Mail published on Thursday.
The damning piece blasted Bergdorf over her comments, claiming she wrote that "all white people are racist." Spectators highlighted how her words had been misrepresented and taken out of context, with some even suggesting that the story was a deliberate attempt to downplay Bergdorf entirely.
Bergdorf's comments, which call out systemic racism in America and how white people benefit from special privileges, have since been deleted from her Facebook page but have been published elsewhere in full.
"Honestly I don't have energy to talk about the racial violence of white people any more. Yes ALL white people," Bergdorf reportedly wrote, going on to address the privileges afforded to them. "Because most of ya'll don't even realise or refuse to acknowledge that your existence, privilege and success as a race is built on the backs, blood and death of people of colour. Your entire existence is drenched in racism. From micro-aggressions to terrorism, you guys built the blueprint for this s***."
"Come see me when you realise that racism isn't learned, it's inherited and consciously or unconsciously passed down through privilege," she added."Once white people begin to admit that their race is the most violent and oppressive force of nature on Earth… then we can talk."
On Friday morning in the U.K., many expressed outrage with L'Oréal's decision to denounce Bergdorf's message, saying it highlights the hypocrisy of the company claiming to be "champions of diversity" while only embracing inclusion for goals driven by profit and actively condemning Bergdorf, a black trans woman, for speaking out about racism ― an issue that impacts people of color most.
"This makeup brand cares about nothing but MONEY. I urge you to boycott L'Oréal Paris," she wrote. "I can't express how disappointed I am in the entire team in dealing with misquotes that were entirely placed out of context."
"If you truly want equality and diversity, you need to actively work to dismantle the source of what created this discrimination and division in the first place," she wrote. "You cannot just simply cash in because you've realised there's a hole in the market and that there is money to be made from people of colour who have darker skin tones."
Bergdorf also called out The Daily Mail for misrepresenting her message and explained that her post was a dated response to the white supremacists who recently rallied in Charlottesville, Va. She then expanded on her remarks, further clarifying to confused readers how America's history of racism and white supremacy has structured a system that benefits white people most.
"When I stated that 'all white people are racist,' I was addressing that fact that western society as a whole, is a SYSTEM rooted in white supremacy – designed to benefit, prioritise and protect white people before anyone of any other race," she wrote. "Unknowingly, white people are SOCIALISED to be racist from birth onwards. It is not something genetic. No one is born racist."
Bergdorf, who was asked to be a part of L'Oréal's ad campaign deliberately designed to celebrate diversity, acknowledged how people of color are underrepresented in the beauty industry. She made sure to make it clear that if L'Oréal wants to help change that, then they damn sure can't embrace both diversity and discrimination.
"If L'Oreal truly wants to offer empowerment to underrepresented women, then they need to acknowledge THE REASON why these women are underrepresented within the industry in the first place," Bergdorf wrote.
"This reason is discrimination – an action which punches down from a place of social privilege," she added. "We need to talk about why women of colour were and still are discriminated against within the industry, not just see them as a source of revenue."
Before You Go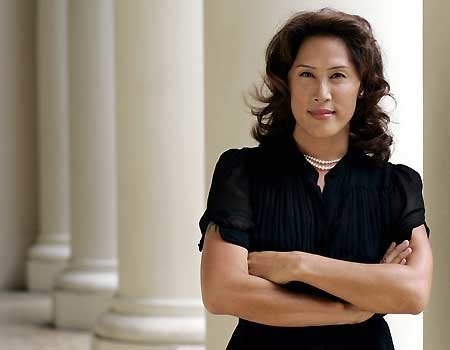 48 Transgender Pioneers
Popular in the Community