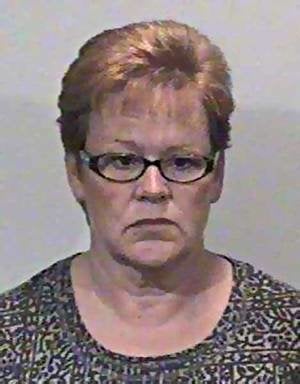 After hours of emotional testimony, the driver whose distraction caused the death of a motorcyclist was sentenced to 18 months of periodic imprisonment Friday.
Lora Hunt, a 49-year-old nurse from downstate Morris, was painting her nails as she drove up to a red light near Lake Zurich in Chicago's northwest suburbs on May 2, 2009. Anita Zaffke, 56, was stopped at the light on her motorcycle. Hunt rear-ended her at the intersection, killing Zaffke.
The distracted driver was found guilty of reckless homicide in May of this year, and was facing a sentence of up to five years. But because of her clean prior record, she was also eligible for probation.
The prosecution, seeking the maximum sentence, brought members of the Zaffke family to make victim impact statements. The Chicago Tribune reports some of her son's words:
Greg Zaffke II said that even if the maximum sentence of five years were imposed, Hunt, would likely have many free years left to spend with her family, something his mother, who was 56 when she died, will never get.

"Lora Hunt took that time away from my mom and our family," he said. ...

"At the same time I had to try to write about the loss of my mother, I was also writing my marriage vows," he said. "She wasn't sitting in the chair we set up for her at the ceremony. That day, no tears of happiness would fall on my shoulder as she hugged me and my wife, Heidi."

The victim's husband was more direct, describing the pain he feels that his wife "had her life taken away from us due to someone's vanity and recklessness."
And the prosecutor, Michael Mermel, was perhaps the most blunt. The Chicago Sun-Times quotes Mermel as saying: "Because the defendant wanted pretty nails, Anita Zaffke had to die."
For Hunt's part, her husband Mike testified that his once-joyful wife had become depressed, cried many times a day, and was at times suicidal.
"I want the family to know how deeply sorry I am for my actions," 49-year-old Lora Hunt said, looking across the Waukegan courtroom at Zaffke's relatives. "Not a day goes by that I don't cry and feel their pain. I wish I could embrace this family and tell them personally how sorry I am."

In the end, the judge took a middle path in Hunt's sentencing. For 18 months, she will spend nights at the Lake County Jail, and will be free to work, perform community service, and receive counseling during the day.
As for Hunt's offer of an embrace, Greg Zaffke II turned it down.
"My problem is I can't hug my mom," he said.