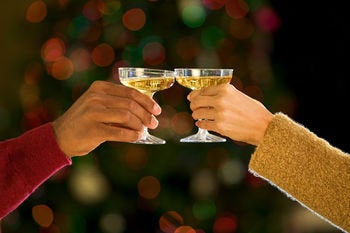 I appreciate every day, but Thanksgiving gives me an excuse to share that gratitude. I am thankful for so many things: my family, my friends, my colleagues, our work, purpose, good health, happiness, abundance, and this great country of ours. I am pretty darn thankful that Christopher Columbus did not cross the ocean just so that we could all get jobs and secure our 401ks. I am thankful for the American spirit.
The American spirit is at the core of entrepreneurship and entrepreneurship is at the heart of this country. We are a creative people, pioneers and explorers who need to push the envelope of ideas and innovation. This pursuit, when successful, is well rewarded. Entrepreneurs create jobs, support lifestyles and raise the standard and quality of living for many. Creation of wealth through new businesses and ventures is the cornerstone of what I teach to adults and kids in this country and around the globe.
Almost everyone has an idea. The frustration comes when they try to turn that idea into a business. Unfortunately, too many try too hard. Business is just not that hard. Think back to the lemonade stand. You wanted to sell lemonade, you convinced your parents to buy the lemons, sugar and paper cups, you made a sign, and boom, you were in business. The grown-up version of a lemonade stand is what I teach. We call it a Cash Machine. Cash Machines can be up and running in as a little as 7 days and they can ramp up quickly to generate a $1,000 in revenue a month. And that's just to start. The Cash Machine is similar to the pushcarts of pioneers. I admire the many brave souls, both historical and current, who took a chance and stepped away from the proven path onto a chosen one. I'm thankful for these people and once in awhile in this column I'd like to recognize a few with a Loral's Laurel.
Margaret Rudkin, Pepperidge Farms Bakery. Back in 1937, as a mother of a child with a severe allergy to white breads, Rudkin invented her own whole grain alternative. Though not a professional or even a casual baker, Rudkin preserved through trial and error and discovered a tasty recipe. During the depths of the Depression she created her own company around this product, selling to local grocers. In just two and a half years she sold a million loaves and eventually built her own factory. Branching out, Rudkin licensed the rights to related products, bought a pastry company and acquired a fish-shaped cracker company she called Goldfish. She also wrote the first ever New York Times bestselling cookbook and stayed busy as a lecturer. Rudkin's quest for the best is well-told here.
James Sheppard and Olivia Teter, Vetrazzo. This California company makes stunning, durable countertops out of recycled materials. When its inventor realized that he needed new management for business growth, Sheppard and Teter took over and relaunched the brand on a national level. Committed to being a made-in-the-USA Green company, Sheppard and Teter built a state-of-the-art manufacturing facility in an old Ford auto plant that utilizes daylight, recycles the water they use, and has a negative-pressure dust booth to minimize air pollution in the plant. In addition to being a US based business that perpetuates sustainable business practices, the company's corporate culture includes excellent pay packages, healthcare benefits and paid philanthropic leave to do good works. Vetrazzo is doing so much good on so many levels, I not only give it a Loral's Laurel, but I became an investor.
Stephanie and Ed Raftery, Trail Heads. An outdoor apparel and accessory company, Trail Heads makes unique, high quality, innovative apparel and accessories for use in a wide range of outdoor activities. The fabrics, attention to detail, and designs, some of them with proprietary patents, support durable, comfortable products that are at the leading edge of the outdoor adventure clothing industry. In addition to the pursuit of a premium product, the Rafterys aspire to build a company that supports individuals overcoming physical and mental challenges and encourages everyone to go beyond their boundaries and lead more fulfilling lives. Trail Heads donates a minimum of 10% of its annual profits to organizations that help people with disabilities and diseases.
I'd like to hear your thoughts. Call in to the Loral Langemeier Show at 877-777-7713, Monday through Friday, 7 a.m. Pacific, 8 a.m. Mountain, 9:00 a.m. Central, 10:00 a.m. Eastern. Or listen to the podcasts.

Related