HuffPost may receive a share from purchases made via links on this page.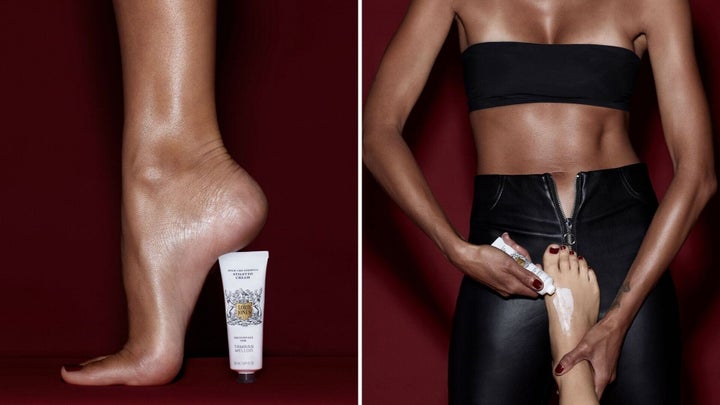 The Lord giveth and the Lord taketh away. Or, in the case of this latest news, the Lord giveth and giveth some more.
Lord Jones, the CBD brand that became famous among celebrities and their stylists to ease the pain of a long night in tall heels, is now making a cream for just that purpose. The new exclusive Lord Jones High CBD Formula Stiletto Cream was unveiled this week in collaboration with luxury footwear brand Tamara Mellon. It's infused with 200 milligrams of CBD, the nonpsychoactive ingredient in marijuana.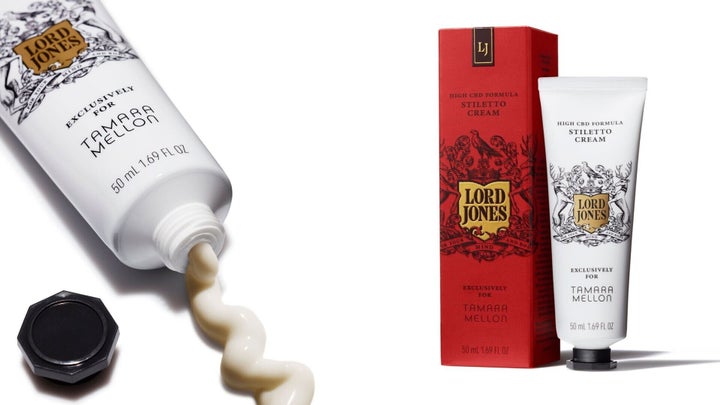 It's no surprise that a luxury footwear designer and a luxe CBD company have teamed up to create a solution to one of women's biggest footwear woes. As the "comfort trend" takes off in the form of chunky dad sneakers, flowy trousers and soft textures, now more than ever women just want to be comfy and cozy — even in a pair of sky-high stilettos.
"Partnering with Lord Jones, the CBD industry leader, gives us a unique opportunity to further focus on the new luxury experience," Tamara Mellon said in a press release. "We are always listening to our customer and any woman will tell you that wearing heels for an extended period of time is hard on her feet. We're thrilled to enable women to feel like they're walking on air."
To use, the brand recommends applying a "nickel-sized" amount to each foot and letting it dry before slipping on your stilettos. Each dollop contains about 4 milligrams of CBD, and the product can be reapplied as necessary.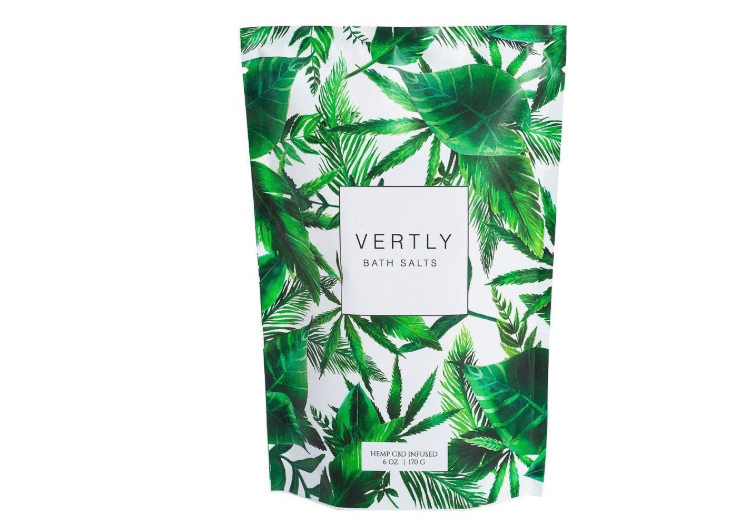 The Best CBD Products Of 2019 That Are The Real Deal [Slideshow]