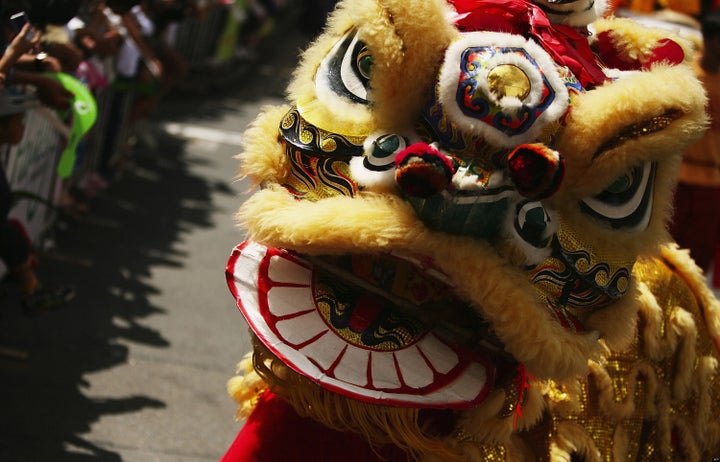 Lord Norman Tebbit, a British Conservative politician, has apparently attacked a crowd celebrating Chinese New Year near his home in Bury St Edmunds.
Lord Tebbit, a former cabinet minister, was so angered by the celebrations that he allegedly ran 300 feet from his home, grabbed a drum and kicked a child dressed as a dragon on his backside.
The event has caused shock, and some ridicule, in the British press. Lord Tebbit was well known as one of Margaret Thatcher's most loyal ministers, and became notorious for his attack-dog mentality.
Restaurant owner Patrick Chung told The Daily Mail that he had organized the traditional Chinese New Year parade. The parade had been running for 20 years, but Lord Tebbit had only recently moved to the area.
"He did kick the dragon. There was a child inside the dragon costume and he was kicking the dragon's bottom," Chung told The Mail. "He ran after the dragon and kicked it. The child was upset. He did not know what was happening."
Another witness said, "This old man came running towards the dragon on the street parade. He grabbed the drum and cymbal being played and then started violently kicking the dragon itself."
Lord Tebbit later apologized to Chung. "I put my hands on the Chinese drum to try and stop the noise. I got my knuckles wrapped for my pains," he said in defense.
"I then got jostled by a dragon. I have never been jostled by a dragon before. I gave it a shove, then got on my way."
Lord Tebbit went on to blog for The Daily Telegraph, arguing that the experience had helped him learn.
"Ah well," he writes. "I now understand the problems of immigrants very much better than I used to do."
Related
Popular in the Community