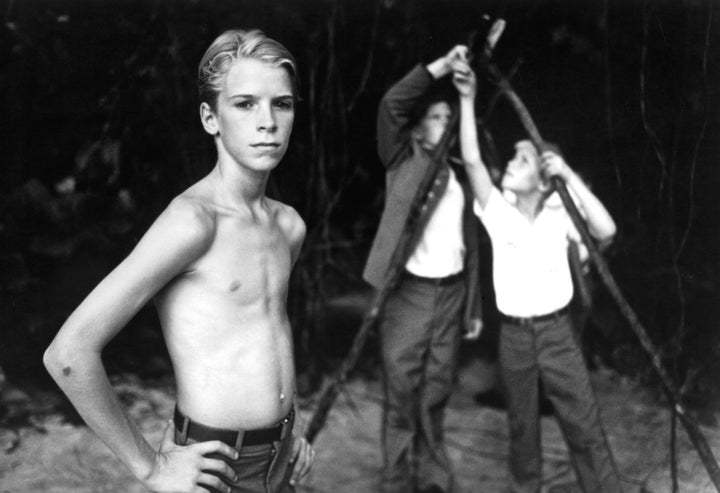 The next gender-bending reboot will be "Lord of the Flies," the famous William Golding novel from 1954 about tween boys whose toxic masculinity gets the best of them after they're stranded on a remote island in the Pacific Ocean.
Warner Bros. is making this all-female "Lord of the Flies," capitalizing on a recent movie trend that's already given us a gender-swapped "Ghostbusters." We'll also soon see an "Ocean's" heist caper starring eight A-list women, a "Splash" update with Channing Tatum taking over Daryl Hannah's mermaid role, "Dirty Rotten Scoundrels" starring Rebel Wilson and Anne Hathaway, and a gender-reversed "Overboard" featuring Anna Faris and Eugenio Derbez.
Given "Lord of the Flies" is a story about the savagery of machismo, it'll take a delicate hand to transpose such dynamics onto a group of prepubescent girls. Of course that means Warner Bros. hired two men ― Scott McGehee and David Siegel, who collaborated on "The Deep End," "Bee Season" and "What Maisie Knew" ― to write and direct the movie.
We'll see how this goes. Maybe it'll be interesting! But can you imagine a tribe of girls yelling, "Kill the beast! Cut her throat! Spill her blood"? Well, OK, maybe you can. We've all seen "Heathers," right?
"Flies" has already been adapted for the big screen twice. In 1963, theater director Peter Brook made a faithful rendition of Golding's novel. The second version, a 1990 update directed by Henry Hook, faced criticism for taking liberties with the source material. Ironically, that iteration was written by a woman, "Cabaret" scribe Jay Presson Allen, though she was dissatisfied with the final results and used a pseudonym in the credits.
Initial reactions on Twitter mostly pointed out that a female "Lord of the Flies" defeats the purpose, because duh.
"We want to do a very faithful but contemporized adaptation of the book, but our idea was to do it with all girls rather than boys," Siegel told Deadline. "It is a timeless story that is especially relevant today, with the interpersonal conflicts and bullying, and the idea of children forming a society and replicating the behavior they saw in grownups before they were marooned."
You could just watch a "Real Housewives" reunion instead.
Popular in the Community