The first woman to top Billboard's Alternative Songs Chart in 17 years is a teen who goes by the stage name Lorde. Born Ella Yelich-O'Connor, Lorde is a 16-year-old New Zealand import poised to make it big stateside.
The teen phenom's breakout single "Royals" hit No. 1 on the Billboard Alternative Songs Chart this week, making her the first woman in 17 years to top the chart. While the chart saw a strong female presence in the '90s and representation from female-led groups in recent years, it hasn't been led by a woman since 1996 when Tracy Bonham's "Mother Mother" went No. 1 in June of that year. Bonham followed Alanis Morissette who took the No. 1 spot three times in the '90s with her songs "Ironic," "Hand in My Pocket," and "You Oughta Know," as well as tracks by Tori Amos and Sinead O'Connor, according to Billboard.
After signing a development deal with Universal Records at the ripe age of 12, Lorde released her first EP, "The Love Club," earlier this year. She is expected to release her first studio album later this year, telling HuffPost last week that the project will include her hit songs "Royals" and "Tennis Court," as well as "eight new songs." Lorde explained that she has been working on the album "for about six months" since she "put out the EP."
"I've seen people compare me to just about every female slightly alt[ernative] female musician because people feel the need to put females with other females," Lorde told HuffPost last month. "I guess I understand, but I think I'm different because my music is accessible, but it's also smart and those are two things that don't often go together musically. I think it's probably because I'm an Internet kid. I'm watching 'Adventure Time' but I'm also reading Allen Ginsberg. I'm a mesh of references -- fun and smart? I don't know where I'd put myself. I'd like to think I'm doing something different."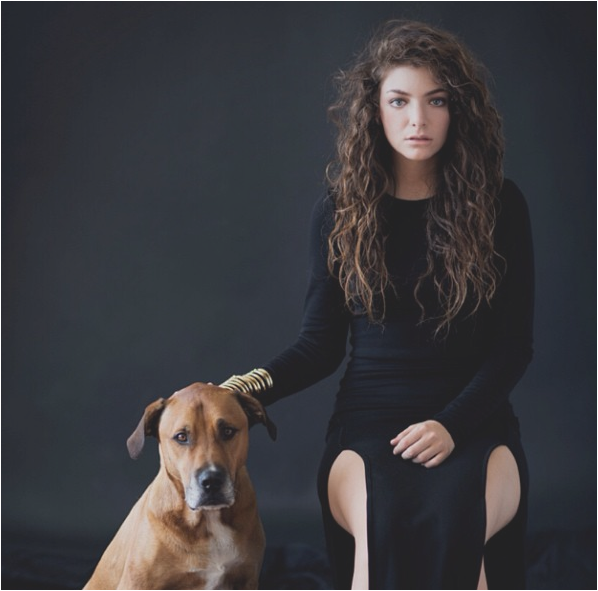 Lorde
Popular in the Community