Human treasure Lorde appeared on the "Tonight Show" Thursday and finally revealed the truth: That she was, in fact, behind a much-buzzed-about Instagram account devoted to reviewing onion rings from various restaurants around the world.
The now-defunct account, aptly named @onionringsworldwide, featured reviews and numerical ratings for onion rings in places like New York and Tennessee, where Lorde recently performed at Bonnaroo. The first and deepest dive into this pressing matter came Tuesday when New Zealand's Newshub revealed the theory that Lorde was running the account.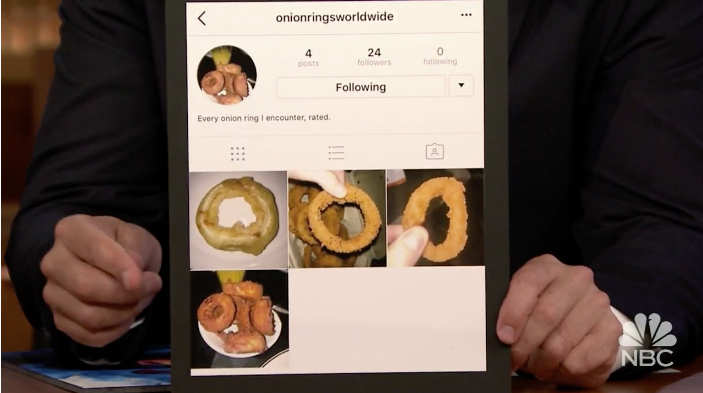 After admitting to host Jimmy Fallon that she "sort of naively didn't think it would be a thing that I was going to different places and trying the onion rings at each of those places," Lorde confirmed that she made the account as a joke with her friends on tour.
"It reads like the kind of thing a pop star would do to, like, look relatable," she said, adding that instead, she thought it would be "a good pastime."
LOL. The account is sadly no longer active ― Lorde said she didn't want it to "turn into a whole thing," which is fair enough ― but she did thankfully leave us with a few takeaways and some onion ring wisdom.
She believes a batter coating works better than a crumb coating, and to make an onion ring "magical," you should try lightly pickling the onion before frying it. Yum.
Lorde of the rings forever. Watch the whole video above.